"The Next Great Bargain Hotspot"

For Adventure-Seeking

Aussies is Vietnam…
Where You Can Enjoy Life to the Fullest in a

Big City… UNESCO Beach Town…or Tree-Lined Boulevard… On as Little as

$1,137

a Month!
NOW is the time to go!
"…a pulsating, spirited destination able not just to compete, but to surpass its peers in the region."
"…it'll have first-timers wondering why they never made the trip out before…"
—CNN
Dear International Living Australia Reader,
Step off the plane in tropical Vietnam after a short, easy flight from Australia, and you'll quickly find out why a fast-growing number of Aussies now call this once-overlooked nation "The Next Great Bargain Hotspot."
And in just a moment, I'll "spill the beans" on how YOU can make Vietnam YOUR new part-time or full-time home…
…and start living LARGE on as little as $1,137 a month—all-in!
But first…what makes Vietnam so appealing?
For starters, it has:
Prices 35%-90% Less Than In Australia
It's no secret that the cost of living in Australia leaves a lot to be desired. Especially if you're thinking about retiring soon—and need to keep an eye on your savings.
Well, you'll worry about your finances a whole lot less (if at all) once you start living here.
Examples of some of the cheap prices you'll find in Vietnam include:
A pint of draught beer for as little as 65 cents. (Compare this to paying $7.00 and up for a pint in Australia!)
A tasty, "sit-down" dinner including soup or salad, a main meal, dessert and a drink or two for just $6.50. (How much would a proper evening meal for one cost you in Australia THESE days? $30? $50? More?)
High-speed internet access for just $16 per month. (Aussies usually pay $55-$210/month for similar download and upload speeds!)
A surprisingly-low overall cost of living. (In Vietnam a COUPLE can live WELL on as little as $1,137 a month. And in the country's bigger, more "expensive" cities, you can enjoy a comfortable life on as little as $1,375 a month!)
Big City Living…and a Beach
Home for $417 a Month
You'll find no shortage of super-comfortable and surprisingly-affordable real estate options there.
What's more, with the right help, it's easy to find your ideal place to stay as well.
Here you can rent properties like:
YOUR OWN BEACH HOUSE IN A UNESCO WORLD HERITAGE SITE. If you love great beaches, great food, great "high end" fashion shopping and great prices, you'll probably never want to leave this charming small city once you arrive. Here, you can rent properties like a 90-square-metre, one-bedroom, fully-furnished, air-conditioned house surrounded by a garden and just a two-minute walk from the beach and 10-minute drive from the town for just $417!
YOUR OWN APARTMENT IN A QUIET NEIGHBOURHOOD WITH TREE-LINED BOULEVARDS. Although this city is well-known for its bustling motorbike traffic, it's also got plenty of quiet areas perfect for easy, relaxing, affordable living. Many of its neighbourhoods boast wide tree-lined boulevards, French colonial mansions, and spacious parks. And in one of these neighbourhoods, you can rent a fully-furnished, two-bedroom, 80-square-metre serviced apartment with a balcony, large windows, wood floors, a washing machine, and a huge shower for just $596!
A MODERN APARTMENT IN THE "BIG-CITY": In Vietnam's largest city—brimming with visitors and expats from all over the world—you'll never run out of things to do, places to go or people to meet. And here, you can rent a one-bedroom serviced apartment on a high floor with a great view. It is close to restaurants and shopping, has high quality furniture, two flat screen TVs, 24-hour security and motorbike parking, housecleaning three times a week, internet and Pay TV. The rent? Just $650!
Plus, you'll find…
Virtually Endless Opportunities For Adventure
No matter what your passion may be, you'll find plenty of fun and exciting things to do here AND keep yourself busy.
You'll get the opportunity to:
Sail between thousands of towering limestone islands in an almost otherworldly marine setting. Here you'll be reaching for your camera almost every moment, as you stare at your surroundings in jaw-dropping, "I-can't-believe-how-beautiful-this-is" awe. And for good reason. After all, this place is one of the "New 7 Wonders of Nature." However, you really must see it to believe it.
Trek in the mountains amongst spectacular paddy fields. Here's yet another mecca for photography lovers. This magical area—home to the easternmost part of the Himalaya mountain range AND Vietnam's tallest peak—looks like one giant postcard just about everywhere you look. It's also a lovely experience to spend a night at an authentic homestay here—way up in the mountains with one of the local families.
Stroll through the cool hill town famous for its strawberries, wine and coffee. Thanks to this area's temperate climate, it produces some of the finest and tastiest produce you'll ever savour. Make sure to try the strawberries, wine and coffee here! And this small town—known for its quirky French art-deco style—also offers surprisingly cheap prices on just about everything—even when compared to other areas of this already-affordable country. (Here you can buy a bottle of mid-range wine for just $4.82!)
Chill out on a sandy beach that stretches for kilometres in both directions. And you'll have plenty of places to do that here, too. That's because Vietnam boasts over 3,200 kilometres of striking coastline. And much of the coast is in completely undeveloped areas, too. Beach lovers rejoice!
Explore, learn, shop and celebrate in a world-renowned beach city on the cheap! In one UNESCO World Heritage Site we know of, you can rent a bike for just a few dollars a day and use it to ride to the beach, discover the city's many historical gems, visit one of many cooking schools and learn how to cook a few local dishes, get a high-end suit or dress tailor-made for just $87…and then celebrate your day with a small glass of beer at Happy Hour for just 18 cents!
Explore Vietnam's magnificent countryside like a true adventurer. You can take the bus from the top of the country to the bottom for just $39…fly from city to city for as little as $18 one-way…or even buy your own motorbike for just $400, put on your backpack and "hit the road unknown." Once you get out there, you'll find there's so much to discover. Surf spots…mountain towns…jungles…big cities…UNESCO World Heritage Sites…areas of incredible historical significance (to say the least!) and even the largest cave in the world. (It's so big, you could fit the Empire State Building inside it. It even has its own weather system!)
The Next Great Bargain Hotspot:

All This Is Only For Starters!

Yes, Vietnam really has so much going for it RIGHT NOW:
Only a few hours from Australia by air. (And with some affordable, direct flights, you could have breakfast in Australia, and arrive in Vietnam for lunch!)
Boasts year-round tropical weather. (Here you can wear T-shirts and shorts 12 months a year! Well…except high up in the mountains up north—where you can actually see snow in the winter!)
Easy for Aussies to stay long-term—legally! (PLUS, if you follow the right procedures, you can stay in Vietnam without any major bureaucratic or "red tape" hassles, either. In fact, Vietnam's tourism industry has been pushing for the government to further ease visa requirements to help boost the country's already-promising outlook.)
Home to some of the tastiest cuisine in the entire world. (And by the way, this includes an incredibly tasty sandwich you can buy on most street corners for as little as 89 cents! It's so good, one world-renowned writer specialising in travel and cuisine recently suggested it was "the best sandwich in the world."
Hosts a large and thriving English-speaking expat population. (It's easy to make friends with English-speaking expats from all over the world in Vietnam. In fact, some estimate over 100,000 expats from countries like Australia, New Zealand, South Africa, the UK, Ireland, the U.S. and Canada live here full-time…)
A digital photographer's "dream come true." (Vietnam boasts 3,200 km of coastline—much of it completely undeveloped…dense jungles…towering mountains…ethnic hill tribes…open air markets…modern cityscapes and incredibly rich history and more. If you're into photography, you'll feel like you've died and gone to heaven!)
A fantastic place for expats to earn an income and start a new business. (Vietnam seems to roll out the red carpet for Westerners with English-speaking and business skills. In fact, there's a HUGE demand for native English speakers. And the pay is really good, too!)
And it's STILL relatively undiscovered…for now!
Take all this into consideration and it's not hard to understand why many industry "insiders" believe that Vietnam—with everything it now has going for it—is poised to boom on the international tourism scene.
"…a persuasive combination of cheap prices, cheap airfares, quality hotels and diverse experiences to add to its reputation for having some of the most welcoming people in the world."
"…many in the industry say it is the destination du jour."
—traveller.com.au
A Warm, Sunny
And Exciting Place For Aussies

To Live Life Large On The Cheap!

Vietnam has sure come a long, long way…

Just think…a few decades ago, Vietnam was STILL recovering from one of the most atrocious, costly, and drawn-out wars in modern history.

And unfortunately, the war in Vietnam wound up stigmatizing the country as an "unsafe" and "unfit" place to visit for a long, long time…

But a lot has changed since the war officially ended in 1975.

Today, over four decades later, Vietnam has not only risen from the ashes of its war-torn past…

…but it's fast become one of the hottest places in the world for people of all ages—and all nationalities—to visit…to do business…to live…to earn income…and even to retire in style on the cheap.

"The Second Happiest Country In The World"

According to the Happy Planet Index (HPI), which rates 151 countries around the world in terms of their residents' happiness, Vietnam placed second in the world—only behind Costa Rica. Vietnam's HPI score reflects a high life expectancy, middle levels of well-being, and a low ecological footprint.

And today, a fast-growing number of Aussies are discovering just how good life can be in today's Vietnam.

Have a look…
"Every day is different and beautiful

and fascinating…I can't see us

leaving anytime soon."

Aussie Maria Ness spent many years working in the hospitality industry back in Australia.

And her work kept her very busy most of the year.

However, in 2010, she found the time to take three months off with her husband Garry and their two children to the lovely seaside town of Hoi An, Vietnam.

Little did she know, that trip to Vietnam would change her life forever.

That's because Maria used to believe striking out on her own and starting her own business "was always a dream that I never thought possible in the Western world."

But when she discovered Vietnam's lower costs, both for upfront investments and to maintain a staff and space, her dream of running her own business could become a reality.

So Maria and her husband opened "The Dingo Deli"—a Hoi An institution for six years running that caters to expats and the many travellers that visit Hoi An.

Whilst she's had to recruit staff to handle the in-house cooking and baking, even her most skilled employees are happy with a wage far less than she'd pay in Australia.

What's more, lower business operating costs allow them to rent a three-story family home with a pool. On top of all this, Maria and Garry can afford a cleaner, something that they never had in Australia.

Maria and Garry's children have benefited from the move also. "Teenagers are so innocent here," she says. "I love that my children can't hang out at shopping centres. They have complete confidence in themselves and have had the chance to figure out who they are. And they have developed such a love of learning."

When Maria isn't working, she enjoys riding her scooter out of town, and once did a six-day road trip with her niece up the Ho Chi Minh Trail.

"Vietnam is cool because it's still ancient in so many ways," says Maria. "Every day is different and beautiful and fascinating…I can't see us leaving anytime soon."

NOTE: Hoi An is world-famous for its numerous tailor shops. Here you can get a high-end suit or dress tailor-made for a tiny fraction of the price you'd pay back home. And the quality is usually outstanding!
"It's exciting to be here and watch it happen."
Sarah Newman and her husband Terry were 44 and 49 when they left Australia back in 2010.
And at the time, they had a plan to travel for a year and work for a year.
Well…at least that was the plan!
As it turns out, six years (and many adventures) later, they're now "semi-retired" and "living the dream" as well-paid English teachers in thriving Ho Chi Minh City.
"I teach about 17 hours a week and earn about $2,000 a month," Sarah says. "Terry has slightly less experience and earns around the same for a few more hours. We live well and still manage to save all his salary."
But the big bonus for Sarah and Terry is the amount of free time they have to pursue personal interests.
Sarah is writing books, building a freelance writing business and running two websites. And Terry is busy planning their next adventure.
Right now, Sara and Terry live in a spacious, modern two-bedroom, fully-furnished, air-conditioned apartment in a quiet, secure neighbourhood.
Their apartment is within walking distance to the city centre and includes Pay TV, Wi-Fi, a cleaner two days a week, a gym, and secure motorbike parking.
And their rent is less than $900 a month!
But it's not just rent that's cheap in HCMC…
Food and transport are also surprisingly affordable—especially when compared to Aussie prices.
For example, Sarah and Terry like to treat themselves at least a few times a week, and usually pay less than $30 for a nice meal for two—including a few drinks—at a nice restaurant.
A cinema ticket costs them $6 each.
And a taxi across town is rarely more than $4 to $6.
And on top of all this, Sarah and Terry have found making new friends in HCMC to be very, very easy.
"We've found people from HCMC to be open and welcoming and have made many new friends," says Sarah. "A thriving expat community creates plenty of opportunities to socialise."
"It's exciting to be here and watch it happen."
NOTE: Demand for English teachers in Ho Chi Minh City is huge these days. So if you're interested in making a few extra dollars on the side (or a whole lot more) teaching English a few hours per week, you'll be hard-pressed to find a better place than HCMC at the moment!
"The air is clean, it's beautiful and it's

relaxed. It's a wonderful place to live."

Laura Chambers first travelled to Vietnam from her home base of Port Macquarie back in 2005.

And once she stepped foot in the laid-back mountain town of Dalat, Vietnam's "City of Eternal Spring" she fell in love with it immediately.
"I discovered Dalat by chance. A friend and I were traveling south and she suggested that we go up to Dalat as we wanted to see something of the highlands. I fell in love with the town and thought that I would like to try living there for a while."

"I put a picture of it on my screensaver for a year while I planned how to do it! The area is full of pine trees, lakes and fields and it felt familiar to me. I had decided to take a six-month sabbatical from my job, and I ended up staying in Dalat for three years."
Laura went back to her job in Australia in 2007. But she missed Dalat so much, she returned in 2011.
"When I returned to Australia, I felt as if I was just filling in time before I could return. It was very hard to settle back into that life."
These days, Laura is enjoying all the perks of Dalat's chilled-out, relaxed, affordable mountain lifestyle, and even runs a café called "One More Café" which offers espresso coffee, cold drinks, homemade cakes, biscuits and desserts, tasty snacks and free Wi-Fi to her customers.
Laura's cost-of-living—like most other Aussie expats in Vietnam—is remarkably low when compared to Australia prices.
"I'd say that my average monthly budget is less than $1,318, including rent, utilities and all incidental expenses. Services are really cheap, and my motorbike uses hardly any gas," says Laura.

"I rent a fully-furnished, hilltop villa for $791 a month. And when I eat local food, I can get a good meal for a dollar or two."
Laura estimates there are around 200 Westerners living in Dalat, including about 10 Aussies—and she has an active social life there.
She's also found that communicating with locals is rather easy and pleasant, too.
"Dalat is really an easy place to live. The local people are country people, and they are very helpful. I find them to be very generous and hospitable."

"The air is clean, it's beautiful and it's relaxed. It's a wonderful place to live."
NOTE: If you ever go to Dalat, make sure to try the locally-grown strawberries. They're super cheap there…and the sweet taste is out of this world!
YOU Can Enjoy A Wonderfully Affordable Lifestyle In Today's Vietnam, Too—
On As Little As $1,137 A Month!
Vietnam is an easy place to move to and get just about everything you need sorted (especially with the right help) from the moment you arrive.
And once you're all set up in Vietnam, you'll find—just like our many friends in Vietnam now—that the overall cost-of-living is very, very low.
In fact, Wendy Justice, a full-time expat in the costal city of Da Nang—estimates that a couple can enjoy a comfortable lifestyle in the booming beach town of Nha Trang, Vietnam on as little as $1,137 a month!
Have a look:
| | |
| --- | --- |
| Apartment Rental (one bedroom) | $464 |
| Electricity | $79.50 |
| Water | $2.65 |
| Mobile Phone with Unlimited Data | $4 |
| Gas for cooking | $2.65 |
| Fibre-optic Internet Access | $14.60 |
| Pay TV | $6.60 |
| Housekeeper (four hours a week) | $53 |
| Transportation (motorbike rental and petrol) | $79.50 |
| Groceries | $99.40 |
| Entertainment (eating out 5x/week) | $331.30 |
| Monthly Total: | $1,137.20 |
So if you want to live WELL while spending much, much LESS than you probably are right now, Vietnam is the kind of place where you KNOW you can make it happen…
And ESPECIALLY when prices are so low in Vietnam right now—even when compared to its affordable neighbours.
"Vietnam still looks like a bargain compared with the rest of Asia."
—The Financial Times
March 2016
That's why we've just created an all-new, up-to-date guide on how to make Vietnam your new part-time or full-time home.
It is, quite frankly, the very best "first-step" towards enjoying a great new life in Vietnam that I know of.
And it can help YOU start "living large on the cheap" in Vietnam without ever wondering what you need to do first…second…third…and every step after that.
Here's what this is all about.
The Best Guide You'll Ever Find To Help You Travel, Live And Retire In Today's Vietnam
Not long ago, we got in touch with one of our seasoned "on-the-ground" experts in Vietnam.
And we asked her to do us a favour.
Her name is Wendy Justice. I just mentioned her a few moments ago.
Wendy has spent well over a decade living and working all over Southeast Asia.
And when it comes to doing things like getting around Southeast Asia…finding a safe and affordable place to live in Southeast Asia's best expat enclaves…meeting new friends…discovering the best places to shop for groceries and modern amenities…identifying the best healthcare options…and all other aspects of living well as an expat…
…Wendy knows what she's doing from first-hand experience.
She doesn't just "talk the talk."
She "walks the walk"—every single moment of every single day.
"Been there, done that!" is another very good way of putting it!
Today, Wendy and her husband David are happy full-time expats in the costal city of Da Nang. And if one thing's for sure, they love their lives in Vietnam. Especially the food!
"Vietnamese food is fresh, light and delicious, with minimal oil, sugar or fat," Wendy says. "Just $3 buys a large bowl of bun ngan, a street-food favourite that consists of duck, sliced bamboo, rice noodles, broth, spring onions and assorted leaves and herbs. For a delicious breakfast or lunch, I love Hanoi's famous bun cha, with two types of char-grilled pork, rice vermicelli and greens for about $2."
So…what "favour" did we ask Wendy to do for us?
Well…we asked her to document everything she knows about expat life in today's Vietnam so that anyone else interested in starting a new life in Vietnam could "piggyback" on Wendy's experience.
And over the past few months, Wendy has put together a one-of-a-kind resource that is the PERFECT solution for ANY Aussie interested in travelling, living or retiring in Vietnam.
It's called Your New Home In Vietnam: How To Live Well On A Budget In Southeast Asia's Rising Star.
But to call this one-of-a-kind resource a simple "guide" is a serious understatement.
That's because this is nothing like Lonely Planet, Rough Guides, or any other mainstream travel publication you may be familiar with.
Not even close!
Instead, Your New Home In Vietnam: How To Live Well On A Budget In Southeast Asia's Rising Star gives you EVERYTHING you need to not just travel…
…but to RENT A PROPERTY…to LIVE…and even to RETIRE in today's booming Vietnam.
It's truly a one-of-a-kind resource.
And when you gain access to it—which I'll show you how to do and at a greatly-reduced "introductory" price in just a moment…
…you'll have everything you need to start living life large on a budget in one of the most exciting and affordable expat destinations in the entire world right now.
Here's just a taste of what you'll discover in
Your New Home In Vietnam:
How To Live Well On A Budget In Southeast Asia's Rising Star
You'll discover:
The best places for Aussie expats to live and retire in Vietnam. (You'll know exactly where to "look first" for great places to live before you even leave home!)
How to find the best deals on first-rate apartments and homes in Vietnam. (No guesswork involved for you. We'll show you what a good deal is so you won't ever have to wonder if you're paying too much or not.)
Whether you should rent or buy if you're planning on staying a long time in Vietnam. (The answer may surprise you!)
Sample budgets for living well in today's Vietnam. (We've put together a collection of typical budgets that you can use as "starting points" for creating your own budget in Vietnam. This will help you take out a whole bunch of "guesswork" as to how much money you may want to save before you go!)
How to obtain the best visa for your living situation in Vietnam. (Whether you just want to stay for a while as a happy expat, get a job, start your own business, or perhaps even retire in Vietnam, we'll show you all your visa options…PLUS how to get your visa sorted out—the hassle-free way.)
How to find the best healthcare in Vietnam. (We'll provide you with details on the best, most modern, and most reliable hospitals…how to get prescription drugs WITHOUT a prescription—legally…what you need to know about health insurance…and all other aspects of enjoying a safe, secure and healthy life in Vietnam.)
A brief history of Vietnam. (We'll help get you "up-to-date" in just a few minutes…so you can appreciate your surroundings from the get-go!)
How to manage your finances in Vietnam. (Wondering if you should bring your own ATM card from back home in Australia—and if you should use it in Vietnam? If you should use credit cards in Vietnam? How to open a bank account in Vietnam? How to receive your pension while in Vietnam? No worries! We'll show you everything you need to know about managing your money here.)
The best places to meet like-minded friends in Vietnam. (Although today's Vietnam has a fast-growing number of expats from all over the world, you may not know where to begin! We'll show you where the best places are to meet other expats just like you.)
You'll also discover:
How to travel by plane, bus, taxi or motorbike…
The best places for expats to eat, drink and shop for groceries…
The best places for trekking…chilling on the beach…shopping for one-of-a-kind handcrafted arts and crafts…taking photographs…or simply relaxing at a café, sipping on an espresso and "people-watching"…
How to send and receive postal mail…
How to take your pet to Vietnam…
How to get a driver's license…
A complete list of contacts—vetted by our expert Wendy Justice (She's used many of the same contacts to help sort out her new life in Vietnam.)
…and so much more!
In short, we've done ALL the hard work for you…
…so you don't have to!
So if you're even remotely interested in spending extended time in today's Vietnam, I couldn't think of a better way to get started than to gain immediate access to Your New Home In Vietnam: How To Live Well On A Budget In Southeast Asia's Rising Star.
And if you order today, I'll even throw in a special bonus for you…
…to help make your Vietnam experience that much more pleasurable and affordable!
Here it is…
SPECIAL BONUS!
"Vietnam's Perfect Beach City"
(VALUE: $29.95)
If you'd like the "city" life—and all the modern conveniences that go with it…
…but you like the laid-back "beach" life, too…
…then I think you're really going to like what we've got for you here.
You see, we've also just completed a special report that "spills the beans" on a beach city that's earned a reputation as " The Most Liveable City In All Of Vietnam."
What makes it so "liveable"?
For starters, it's home to a beautiful beige-white-sand, postcard-perfect, uncluttered beach that stretches miles in both directions.
But its great beaches are only the beginning.
This city also has got its own river promenade…leafy, tree-lined boulevards reminiscent of Europe…a café on almost every corner…an active art, music and culinary scene…a vibrant expat community…modern, air-conditioned shopping centres…state-of-the-art hospitals…and so, so much more.
And then there's the low cost-of-living here. It's so affordable, you could live very well here for as little as $1,100 a month. (Compare that to a monthly budget in ANY popular NSW beach town!)
Thanks to all this and more, many expats now call this beach city home.
So if living in a thriving, affordable beach city with all the modern amenities you could ever want right at your doorstep appeals to you even in the slightest…
…then you'll definitely want to take a look at the special bonus we've prepared for you.
Here's the deal.
Order Your New Home In Vietnam: How To Live Well On A Budget In Southeast Asia's Rising Star and you'll also receive a FREE special report, Vietnam's Perfect Beach City.
This special report will give you all the details on what makes this affordable beach city such a great place to live…where to go once you get there…who to meet…what to see…what to do…where to find the best deals…AND…how you can start living well here on a budget.
And you'll get this Special Report, Vietnam's Perfect Beach City, free when you order this incredibly helpful resource on today's Vietnam now.
Here's Everything You'll Get
Order now and you'll gain access to Your New Home In Vietnam: How To Live Well On A Budget In Southeast Asia's Rising Star as soon as your order is processed.
And once you've done that, you can start planning your trip to Vietnam…confident that you'll know exactly where to go…what to do…who to contact and more…without spending a fortune or enduring unnecessary hassles.
You'll receive:
An 93-page guide chock-a-block full of information on travelling, living and retiring in today's exciting Vietnam. (NOTE: since this resource is in PDF format, you'll be able to read it on any internet-enabled mobile device. This way, you can always have the report with you when you need it!)
Special Bonus: Vietnam's Perfect Beach City. Get all the details on a beach city in Vietnam that offers fantastic tropical weather, spectacular beaches, and easy, instant access to just about any modern amenity and convenience you could ever want…but at much cheaper prices than back home! (Value: $29, yours FREE)
International Living's 100% "Air-Tight" Guarantee: You can order this resource with complete peace-of-mind. More on this in a moment!
You won't find this kind of information anywhere else…at any price!
It Couldn't Be Easier—Or More
Affordable—To Get Started!
So how much…then…does it cost to get your hands on a copy of this helpful resource on today's Vietnam?
Well…considering how much time, money and energy Wendy Justice invested in this project, we could easily justify charging several hundred dollars.
But we're not going to ask you for that much.
That's because we want to make it as affordable as possible for you to discover the affordable wonders of today's Vietnam.
So instead of asking for $500…$300…$200…or even $150 (which would be a MASSIVE bargain for this kind of how-to info), we're only asking for $99.
For just $99, you can get your hands on the most complete, the most comprehensive, and the most cutting-edge resource on how to live WELL and AFFORDABLY in Vietnam today.
You'll find out EXACTLY what you need to do. Everything you need to know is included in this invaluable Vietnam resource.
And remember, you'll also gain access to the Special Report, Vietnam's Perfect Beach City, which gives you all the details on a beach city in Vietnam where the weather is tropical year-round…the lifestyle is easy-going…and the prices are still very, very cheap!
You'll get it all as part of this special offer.
And, Of Course, You Can Check

It Out With No-Obligation!

If you're truly seeking a REAL way to start enjoying life to the fullest in one of the most exciting, affordable, and up-and-coming expat hotspots in the entire world…
To live large on as little as $1,137 a month…
To live in a place where it's warm and sunny 12 months a year…where many people speak English and welcome visitors with open arms…where the views of mountains, beaches, jungles, and paddy fields will always inspire you…
To take advantage of surprisingly high-quality healthcare and hospitals at a small, small fraction of the price you'd pay back home…
To enjoy some of the tastiest exotic cuisine you'll ever experience in your entire life—all for just a few dollars…
To make new and interesting friends from all over the world in exotic, unforgettable settings…
And to live your life in the kind of place that will make you want to leap out of bed and start your new and exciting day—every day of the year…
…then I strongly urge you to give this opportunity a try today.
In fact, we're so confident you'll be impressed by everything you'll discover in this one-of-a-kind Vietnam resource that we're going to give you 30 days to explore everything in it with no obligation.
And then, if you decide that Vietnam is not for you, just let us know and we'll refund your money in full.
No questions asked.
Don't Let This Critical Moment Pass You By!

NOW Is The Time To Get In On Vietnam!

We've seen it happen with Thailand.

We've seen it happen with Malaysia.

Now…it's Vietnam's turn to shine as "the next great hotspot" for expats from all over the world.

Yes, the word has gotten out about how good expat life can be in Vietnam.

And soon, even more expats from all over the world will show up here.

Chances are, once the expat havens we've revealed in this special resource receive more and more press, even more foreigners will start coming here in search of the good life…

…and prices will almost definitely go up…just like they have in other nearby areas.

The good news is, it's still super cheap here! So you've still got time!

But please…don't wait for long. NOW's the time to get in!

And with the help of Your New Home In Vietnam: How To Live Well On A Budget In Southeast Asia's Rising Star, you'll know exactly HOW to "get in" on Vietnam's low prices right now right from the start…

…and beat everyone else to it!
And remember, this offer comes

with a Money-Back Guarantee

You've got nothing to lose…and so much to gain.

To order, simply click on the link below and follow the instructions.

If you're interested in living well on a budget in "The Next Great Bargain Hotspot" then this could be one of the smartest decisions you make this year…if not your entire life.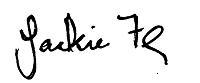 Jackie Flynn
Publisher, International Living Australia
P.S. A fun, exciting, adventurous, and surprisingly affordable lifestyle awaits you in today's Vietnam. Remember, you can live well here on as little as $1,137 a month! No wonder a fast-growing number of expats from all over the world now call Vietnam home. And now, you can, too with the help of International Living's one-of-a-kind resource, Your New Home In Vietnam: How To Live Well On A Budget In Southeast Asia's Rising Star. But don't wait too long! If Vietnam gains in popularity just like its neighbours, it's inevitable prices will start rising FAST. That's why NOW's the time to get in…while prices are still super-cheap! Here's your chance to "beat the crowds" and "get in first" before everyone else!
P.P.S. Order today and you'll also receive a special bonus report, Vietnam's Perfect Beach City, which gives you all the details on a beach city in Vietnam where the weather is tropical year-round…the lifestyle is easy-going…and the prices are still very, very cheap!