If You Knew Your Escape Abroad Could Pay for Itself—Starting Now—Why Would You Wait?
With the "Carson Method", You Can Turn Any Home Abroad into a Cash Machine…
So You Can Afford an Escape all

Your Own—Well before You Retire…

Dear International Living Australia Reader,

If you like the idea of an escape…where you could really relax with family and friends…kick back and enjoy yourself…eat out at great restaurants…take up painting…or sailing…finally learn how to use that camera…just savour life…

If you've always dreamed of having a place all your own "someday"…a place you feel at home, where you could get to know your neighbours…be part of the community…and come back to any time you got the urge…

Then why wait?

With the right approach, the right know-how…you could take your "someday in the future" overseas dream and make it your reality—a lot sooner than you probably imagine…

Because done right, your escape could actually make you money—cash in your pocket, month in and month out.

You gain all the benefits of your own private retreat…fixed up the way you like it…in a place you love…only you essentially use "other people's money" to pay for it.

Let me show you what I mean…
Gain All the Benefits of Your Own Private Hideaway…While Other People Pay for It!
Take Nancy Henning and her husband Patrick. They aren't wealthy. And they aren't ready to retire, either—their kids are just three and six.
But they love to travel. And they'd always dreamed of having an escape overseas "someday".
Recently, they found a way to "fast forward" that timeline…so they could start enjoying a more international life sooner rather than later…no huge nest egg required.
It all started with a family holiday. They fell in love with a little stretch of Pacific coast they didn't want to leave—the waves and wildlife out the back door, the nearly empty beach, the sunsets from the balcony, the waterfront restaurants in the nearby village…
It was exactly what they were after…the "retirement dream" they'd always had in the back of their minds.
But while lots of people might simply look on wistfully and hope they could make it happen in a decade or two, Nancy and Patrick took action.
They didn't want to wait to stake their claim. And they didn't have to.
"We wanted to get in on the real estate market before it takes off completely and the prices are unapproachable for us," Nancy said.
So they found a way to offset the costs and start enjoying their retirement home right now—well before they're retired.
Today, they're able to escape to their beach home four weeks a year. They've made friends with their neighbours. Their kids are learning Spanish. And when they're not there enjoying the sun and the sand…they're cashing in, using their home to generate more than enough income to cover their holding costs.
It Works Anywhere in the World
You could do it, too…no matter what age you are or where in the world your dream takes you. It's something that can work anywhere on the planet…from Malaysia to Fiji to Italy…
In Costa Rica, for instance, Alan Morton put his dream on fast-forward. He wasn't ready to retire, but he'd been itching for an escape and didn't want to wait to get it.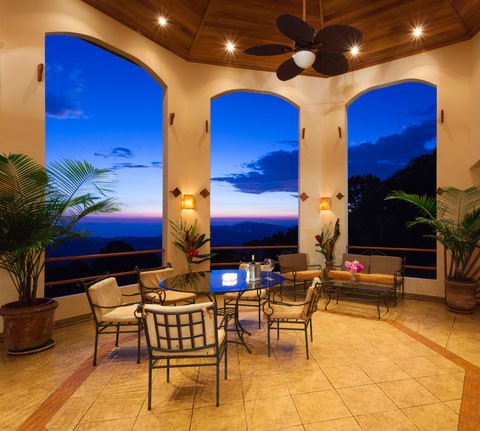 So he bought a lot and built a lovely three-bedroom, three-bath house on it. It has its own pool and landscaped gardens. Up high, it catches sea breezes, and he has a view out to the ocean in the distance.
But because he wasn't ready to live there full-time, he turned his retreat into a virtual ATM, earning income when he's not there. In one year alone, he banked more than $108,000. He spent $345,000 on the property, all told. But at this rate of return, in just over three years his investment will be paid off in full…and then some.
Subtract the modest ongoing costs for things like upkeep, gardener, maid, taxes (all much, much less than you'd pay in Australia)…and the rest of the income is pure gravy.
He can cash in—and not just with funds…
Now he can head down to his own picture-perfect retreat in Costa Rica whenever the urge strikes…meet up with friends, surf, enjoy the beach, relax (and no hotel costs!)…
When he's not there, the place functions as a cash machine, essentially, earning him income that more than covers his holding costs…
Maybe eventually he'll retire there full-time…or simply opt to keep visiting a few weeks or months a year…whatever suits him.
No matter what, he's got a place all his own overseas…an escape he loves in a destination where he genuinely enjoys spending time…
It earns him an ongoing income (no "job" required)…
Plus it means a slice of his nest egg is invested outside the dollar…and that adds a measure of diversity to his portfolio, too…
A Special Formula Maximises Your Earnings
My name is Jackie Flynn, Publisher of International Living Australia. And what I'm talking about here is a way you can get holidaymakers to pay you "hotel prices" to stay in your home abroad for a few days to a few weeks at a time.
It's a way you can make your overseas home not just pay for itself…but actually earn you an income—often a very nice one—when you're not there enjoying it.
I don't mean a long-term rental. And, in fact, I'm not talking about a standard-issue holiday rental either.
What I'm referring to (and I'll tell you more about how it works in a minute) is a special "formula" that allows you to easily and directly maximise the income your home can generate…to the tune of $30,000…$40,000…even $80,000 or more a year.
It's a formula you can begin to apply before you buy a place overseas—so you're confident your property is well-suited to earn maximum income.
(Though it can also be used very effectively, with great results, even if you already own a place abroad.)
It can work with a beach house…a little mountain retreat…even a high-ceilinged apartment in a city like Seville or Rome. Whatever suits you…
When you keep your own retreat overseas with this special formula in mind, not only does it give you an escape you can enjoy with family and friends whenever you want to head abroad, but you can go well beyond covering the costs of ownership…and actually pocket a profit.
Ultimately, it means you could embrace a more international life…years, even decades, before you're retired…and have a home abroad that earns for you well into your golden years.
At a time when most people are fretting about how they'll retire comfortably, you could have an income stream that pays you to spend time in a destination overseas that you love.
Your Timing is Excellent Right Now
It's never been easier—or more lucrative—to own a home abroad this way. That is…when you do it right. And that's really what I want to talk to you about today.
You see, 30 years ago, if you had a holiday home, it was relatively hard to connect with potential renters. The market just didn't exist the way it does today. You relied on word of mouth or you worked with a local real estate agent who handled short-term rentals, and you had to simply trust that he or she would do a good job filling your place.
Not only that, but relatively few travellers even knew about holiday rentals—it wasn't something most people did. These rentals were available only in a limited number of markets, anyway. You could go to the Gold Coast and find places to rent. You could go to the countryside and rent a house or a cottage…
But in destinations like Thailand, Malaysia or Panama…it wasn't nearly so straightforward.
Now, though, things have changed.
In fact, a recent TripAdvisor survey showed that nearly half of respondents—a full 49%—were planning to rent a holiday home instead of a hotel room this year. And that's up from 40% just two years ago.
A huge income opportunity exists today for homeowners who know how to best take advantage of it.
I'd like to help you tap into this opportunity…and show you a way you can fund that overseas retreat you see in your mind's eye…a lot sooner than you thought possible. (If you thought it was possible at all!)
As I said, it's an income you can generate just about anywhere on the planet you'd like to be.
It's not difficult—once you know the steps to take. You don't need special skills. It doesn't take a lot of time.
Yet it could provide you the freedom and flexibility to live, travel and even retire overseas…starting just months or even weeks from now.
Do It Right…and You'll Put Your Retirement Dream on Fast-Forward
Why should you wait to enjoy a more international life when, this time next year, your dream retreat could be yours? And it could be paying for itself…
These days, it's easier than ever to make money with a holiday rental.
Competition can be scarce in other countries. On the Gold Coast, one holiday-rental portal lists more than 1,000 properties. But at Coronado Beach in Panama, a holiday-rental portal only lists 13 properties. Yet plenty of visitors to Panama are looking for a holiday-rental experience. Low inventory, high demand. If you're one of those owners, you're in a good position.
Studies show that travellers who stay in holiday rentals travel more often and are more likely to travel internationally. They also spend more money than the average traveller.
Online today, you can tap into a community of eager travellers from all over the world. With the right tools in hand—and the know-how to use them effectively—you can reach an incredibly wide audience of potential renters. (And not just any renters, but the best kind: the kind who will pay you more!)
When you talk to them in just the right way…and you create for them a travel experience that's just right…these holidaymakers will effectively fund your overseas retreat.
This is one of the best ways I know to put your retirement abroad on fast-forward. Consider that, in the right markets, you'll likely pay less for your overseas escape today than you will in the years to come.
So in addition to rental income—and the fact that you can enjoy relaxing at your retreat anytime you want to go—you can also benefit from appreciation gains.
Eventually, you might settle into your hideaway full-time…or it could keep earning you an income into your golden years.
As Gloria Porter, who owns a beautiful home in Mexico's Colonial Highlands, put it, "I bought this house because I love Guanajuato. Like many people who are part-time, I'd like to spend MORE time there eventually but can't right now.
"So in the meantime, I rent it out to cover the expenses and earn me some income. I'm pleased that I own it. A place you own simply 'feels' different to you than a place you rent. Property taxes are low in Mexico, so the house more than pays for itself."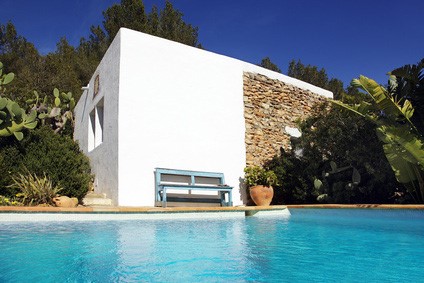 You could do exactly what Gloria is doing…in any place you'd like to go. Vietnam…Costa Rica…Spain…New Zealand…Malaysia…Ecuador…Thailand... France…Indonesia…Italy…anywhere your heart desires…
While other people scrimp, and save, and "hope for the best" in retirement…you could feel confident that you'll have your own bolthole in a paradise you love…a place that pays for itself. A place that's safe and beautiful where you can live affordably, relax, enjoy life, make friends and become part of the community.
But that's not all…
Use Your Holiday Rental to

Stay Free All Over the World

How would you like to stay free in Paris…or the Bahamas…or the Tuscan countryside in Italy…or anywhere you've got an itch to visit?

When you own a holiday rental overseas, you can use it—leverage it, really—to help subsidise some amazing trips…pretty much anywhere on the planet you'd like to go.

You see, as an owner, you're in a special group…almost like a club. And there's a way you can connect with other holiday-rental owners like yourself and work out special deals.

You pay zero for your accommodation…and you can enjoy a lavish holiday on the cheap. And it's super-flexible, so you can go when it suits you.

It's another great way to embrace a more exciting, adventure-filled, travel-rich life without spending a fortune…and without waiting until you're retired, either…

I know a family who has done this to great success. In fact, they recently spent a couple of weeks at a gorgeous manor home in Scotland, free of charge!

And you could do the same thing…use your place in Fiji to stay in the south of France…or capitalise on your beach house in Spain to spend a week away in Bali…
Turn Your Primary Residence into a

Rental…and Fund Your Good Life Overseas

This brings me to another point I want to make. Maybe it's a little off-topic since we're talking about international holiday rentals here—but I think it's worth noting.

Really, it's just another related way you can use a home to fund your international life.

This idea of renting to holidaymakers short-term for income…it's something you could easily do with your house "back home", too. Not just with a place overseas.

Short-term holiday rentals are different from long-term rentals in one important way: they earn you a lot more. Rent your home out with a year's lease, and you might get the equivalent of $30 or $40 or even $70 a night for it.

But rent it as a holiday rental—applying the special "formula" I mentioned earlier—and all of a sudden you're looking at "hotel prices"…more like $140, $200, $400 or even more a night.

Generate that sort of income from your primary residence, and you could easily use it to bankroll a few weeks or months a year overseas…

The income opportunity with holiday rentals is there, no question. And it's money you can make in markets literally all over the world.

One International Living reader, Shauna Brennan, has a home in Panama near the beach; a place in Medellin, Colombia; a property in Florida; and a few in her native Canada, too. They each throw off income as short-term holiday rentals.

And she's able to fund a truly international, travel-filled life this way. She holidays when she feels like it, travelling from one property to another. The management, she says, she can do remotely, online. So it doesn't matter where she is…the income still rolls in.

Another holiday-rental owner with multiple properties said much the same thing.

Sandra Teal and her husband are able to bankroll a flexible, laid-back life, funded by a collection of short-term holiday rentals. She has time to spend with her kids. She earns twice as much as she did working as a family therapist 50 hours a week. And there's far less stress!

"The income is residual so it will be our retirement in years to come, with very little effort and risk of a market crash. We travel all over the world as a family, staying as long as we like in any given place. We have the luxury of time as we do not have to go to a nine-to-five job on a daily basis."

If you're at all intrigued by this opportunity…by the idea of using a holiday rental to put your overseas dream on fast-forward…then I'm confident you'll appreciate a resource I'd like to share with you today.

I'll tell you the details of the deal in a minute. But first, let me explain why we created this resource…and what you gain with it…
Get the Secrets You Need to Make

Your Property Pay…and Pay Well

As I said before, your timing is excellent right now. We're seeing a trend in travellers choosing holiday rentals instead of hotels…and it's easier than ever to tap into this market.

However, it's important to "get it right" when you do.

Because—I have to say it: most holiday-home owners leave A LOT of money on the table. In fact, statistics show that holiday homes are rented out, on average, just 17 weeks a year.

(By contrast, the holiday-rental expert I'm going to introduce you to here…her place in Fiji is rented out—and earning income—44 weeks a year! She's had an 85% occupancy rate for the last six years in a row.)

Typical owners make silly mistakes. They miss opportunities because they don't know to look for them.

They spend time and money where they don't need to, and neglect quick, easy things they can do for free or next-to-nothing, which make a big difference to how much their homes rent for and how often they're rented.

My point is: there's a right way…a smart way…to go about finding, managing and earning with your overseas holiday rental.

And I'd like to make sure you know what it is.

Because if you go about it all wrong…your property won't earn what it could or, worse, it could turn into a real money pit…

When you do it right, though—and that doesn't require a huge investment in time or money—a holiday rental can easily pay for itself (and then some), and deliver your overseas dream to you, starting right now…
Expert Insights that Could

Make You Thousands

For a couple of years, International Living has had its eye out for an expert in this field who we could partner with. Somebody who knows the holiday-rental business inside and out—not just domestically but internationally.

It couldn't just be any old expert. It had to be someone who also "gets" what we do here at International Living…someone familiar with the countries we write about…and how we look at the world.

A little while ago, we found her. This expert is named Beth Carson.

And, as it happens, in addition to owning 14 rental properties—including a staggeringly successful holiday-rental home on the beach in Fiji—she's a long-time International Living reader. She's like you. She gets what you want to do. Because she wants to do it, too.

In fact, she IS doing it.

And she's going to show you how you can replicate her success…how you can turn a "sometime" retirement dream into a "real-time" holiday rental you own—and earn with—now.

She's put every secret…every step-by-step instruction…everything you need to know…into a resource called Profitable Vacation Rentals Abroad.

There's nothing else like it out there. It's not a book. It's more like you're sitting down with her and she's walking you through what you need to know…and do…and avoid…

She shows you her place in Fiji, and what works there and why…and how you could take the lessons she's learned and apply them to your own property.

It's like a virtual "consultation" really…a way for you to essentially "sit down" with Beth and have her answer questions you may not even know you should ask.

In fact, Beth does work as a consultant in this area. She counts among her clients the "Ben Bernanke of Fiji", as she calls him. He heard how well her holiday rental was doing…and—fed up and ready to unload his own second home—asked her to help him keep it rented instead. He was sceptical at first…he'd tried what he thought should work.

But Beth followed the steps she outlines in Profitable Vacation Rentals Abroad and now his holiday rental—like hers—is earning him a profit, month in and month out…

Profitable Vacation Rentals Abroad is designed to hand you a "virtual roadmap", which will show you the best way to get from where you are now…to having a place of your own that'll earn you a good income overseas…

I'll get into the specifics of what it includes in just a second, but first…let me tell you a little more about Beth, because I think you'll see immediately why her expertise can be so valuable to you…
Skip the Trial-and-Error and Wasted

Time, And Start Earning Fast

Beth Carson didn't start out as a holiday-rental owner. In fact, she owns 14 long-term rentals in the U.S.—all profitable. So she's no stranger to the property-management and rental scene. She's been a property investor for 15 years.

But the thing is…she makes more from her single holiday rental on the beach in Fiji than she does from all those other rentals combined.

Renting short-term just pays better. With the system Beth has developed, it pays very, very well…

But it wasn't always like that. It took thousands of hours of research, trial-and-error, on-the-ground missteps and a measure of dumb luck (to be honest) to discover the formula that works best; the formula Beth details in Profitable Vacation Rentals Abroad…

"I fell into holiday-rental ownership the hard way," Beth says, "after buying land and building a house, with arrangements for the resort next door to manage and rent it. But then the resort was sold during the construction of my home and the new owners didn't want to bother with renting my place out.

"I panicked…and then I got busy trying to figure out how I could do it on my own. It took a few years for me to get everything working smoothly, and to figure out what was worth my energy and money (and what wasn't).

"But the end result has been better than I ever hoped for at the outset.

"While the resort had promised me just 25% occupancy, and would then take over half of the income generated, I've been able to maintain an 85% occupancy rate on my own—and I keep all the profits!

"I'm able to travel to my property once or twice a year to visit friends there, and enjoy a little holiday. And I can make any necessary tweaks to my 'formula' there on the ground.

"Whenever I'm looking out at the sunset over the ocean, I think to myself: it's sort of crazy that I get paid to be there. But that's the beauty of a well-oiled holiday rental. It delivers what my friends call my 'jet-set' life. But I'm not rich or famous…I just know how to make my holiday home pay me!"

Beth has figured out the "magic" formula. Only it isn't really magic. It's a sound, logical, tested-in-the-real world way to take a second home overseas and have it earn you an income that more than covers its costs.

One key element Beth believes in—and we here at International Living Australia do, too—is good value. Or, as she puts it: "Buy low, rent high."

When you buy a property with good value in mind, you're ahead of the game from the start. Not only will your potential appreciation gains be greater…

But your break-even point on the holiday-rental side is often a lot lower than it would be if you paid more for your place. In fact, Beth shows one example in Profitable Vacation Rentals Abroad that compares two identical beachfront units. One owner buys for US$150,000 (AU$201,000) and the other buys for US$100,000 (AU$134,000). She details expenses and so on, but the upshot is this: the better-value buy upfront breaks even each year 48 rental nights before the other place does. That's nearly seven weeks.

If you bought that better-value place, each year you'd have seven more weeks of profit than the other guy would.

The single most important decision you will make in your holiday-rental business is the purchase of the property.

Where you buy, how much you spend, what you can charge for rent per night—all that comes into play. And in Profitable Vacation Rentals Abroad, Beth shows you how to calculate where the best values are.

She lays it out clearly with examples so it's very easy to follow. And when you do follow it…the benefits can be great—not just on the financial side. As Beth puts it…

"Since I bought low—and found the right mix of service and amenities—I can rent high. So my holiday rental provides not just an income but an airfare and a free, exotic holiday every year…often a couple of times a year.

"I get free tours, free massages, free meals and free transportation when I go, too. I treat the locals well and they are happy to give me something in return when I come."

That special mix of service and amenities that Beth mentioned…she's got it down to a science these days. And she shares her formula—in detail—in Profitable Vacation Rentals Abroad.

If you like the idea of cashing in on a holiday rental and then enjoying the opportunity to visit it yourself…spend a few weeks there, free…become part of a community you love…and begin to enjoy an international life well before you're retired…then I feel confident you'll find this an extremely useful resource.
The "Carson Method" Encompasses

More than Simply Income

As Beth said…she learned the ins and outs the hard way—through trial and error. But you don't have to.

She's figured out the "secret sauce" you need to create a high-income-earning holiday rental overseas. And she's packaged it in Profitable Vacation Rentals Abroad so that you can recreate her success.

We call her approach, her "formula", the "Carson Method" because it's not just a series of how-to steps—though you'll get plenty of those, too.

There's really a whole philosophy behind the way she operates this business…and you benefit from her perspective and frame of reference in Profitable Vacation Rentals Abroad.

When it comes down to it, Beth believes that your goal shouldn't be only to make money. It should be to make money while—at the same time—you do right by the community where your home sits.

After all, the idea is that your home is in a place you love, where you want to spend time…get to know the locals…make friends…

According to the "Carson Method", it's important—critical really—that you "be a good neighbour" and treat your employees well, too. You can't, Beth argues, truly maximise your rental income if you don't do those things.

But when you come at your holiday-rental home with that point of view in mind…and armed with the practical steps and tools you need…you'll be amazed at how much income your home can generate.

Beth told me, "I'm always surprised at how much holiday-renters are willing to spend, because I am such a bargain hunter. Fortunately, not everyone is like me."

You really CAN fund an escape all your own—well before retirement—using "other people's money". And Beth will show you how…
"How it Works" Guidance Saves

You Time, Frustration and Money

In Profitable Vacation Rentals Abroad, you'll discover exactly how it's done—so you save yourself time, frustration and money, too. You'll find out holiday-rental secrets from a savvy expert that you really couldn't get any other way, short of hiring her yourself (and that'd cost you thousands of dollars)! But in this A-Z resource, you'll find out—
The six factors that need to come together to create the ideal holiday-rental situation. Can you make it work without one or two? Well, maybe…though you'll sacrifice income. If you want to earn the maximum…you want to tick off all the boxes.
The one person you may want to fly out to see your potential holiday home…before you sign on the dotted line. And no…it's not your spouse!
How to create "wow factor" at your holiday rental. Homes that have it rent for higher prices and more often. The good news is that "wow" doesn't have to be pricey. Here are some "tricks" that work wonders…and some of them are free.
Why pricing is important and how to know what yours should be. (Including an insider's trick for decoding the competition's "occupancy rate" so you can see how they're doing.)
How to know if you should go DIY or hire a property-management service locally. (Including a yes-no quiz designed to help you identify which option might be best, given your situation and your personality.)
What you need to know about property-management companies…and how to find a good one. Plus, how to know if they're really good or not before you hire them.
How to create the best staff on the planet—including creative ways to show your employees what guests expect, and how to make your "Western ways" understood in a foreign locale. (Also: the best $15 you'll ever spend…)
Useful Specifics Reflect Beth's Hands-on Experience…and Serve You Well
The best "business practices" might not be the industry norm in the area where your home is. But that's no reason to skimp. Find out what you should do in everything from responding to inquiries to maintaining your calendar.
What your policies and "house rules" should be…and how you can word them so you protect yourself—without dissuading a renter from booking. You'll get insights about everything from smoking…to cancellation…to number of guests…security deposit…check in and out…and lots more…
Why you should take the stance that a holiday rental should do everything a hotel does, only better… and what that means when it comes to the contract you'll have your renters sign. (Including a sample contract you're welcome to use as a model for your own.)
How best to organise your holiday-rental home, including the décor…and what you need to know about furnishing it with local stuff versus shipping couches and whatnot from someplace else. (Sometimes it makes sense to "eat" an extra expense. Other times, it doesn't. Get the inside scoop on what you need to consider so you don't overspend or under-deliver.)
The one little $20 item every top holiday-rental owner needs to have…and use liberally. You'll need it for something in just about every room. Here's the thing, though: the vast majority of owners neglect this entirely. Yet for a one-time $20 outlay, you'll gain the mark of a top-tier pro, and your house will shine against the competition. Well worth the modest expense.
How to market your holiday rental so you "work smart", and get the most bang for your time and your buck. Not all online listing sites are created equal. Find out what you need to consider before you post an ad…and how to measure whether your marketing efforts are worth repeating or not.
When you need your own property website and when you don't. Plus, the one attribute a holiday-rental website needs to have, no matter where in the world your place is.
From Social Media to Cranky Guests to Taxes…What You Need to Know…and What's Not Worth Your Time
The right way—and the wrong way—to use social media when you own a holiday rental. (Plus a little—but valuable—bonus idea. It's a simple, single nugget of wisdom in this section of Profitable Vacation Rentals Abroad that is, alone, worth the price of the program!)
Holiday-rental websites aside, what else can help you keep your holiday-rental churning out the cash? Beth has seven more money-pots you can reach into. They don't mean any more "work" or expense for you—but they can each create a stream of bookings that'll keep your home paying for itself…and then some.
An honest-to-goodness "magic bullet" for your holiday-home website. A way to have exactly what you need up-and-running in less than a week…no techie know-how needed.
What to "stage", how to "stage" it and when to "stage" it. When you're marketing your holiday rental, really what you're doing is selling a dream. So you want to make sure your place sends the right message to potential guests. Find out 12 fail-proof tips (all free) that will make your home shine…and lead to more and better bookings.
What nobody else will tell you about cranky guests! They fall into three categories and there's a little trick for handling them that works every time. Plus, the best way to ensure your guests aren't cranky to begin with.
The how-tos when it comes to getting paid! What to know…what not to do…how to ensure you get your money swiftly and without hiccup… and more.
Taxes…taxes…taxes…perhaps, like death, unavoidable. But the good news is: as a holiday-rental owner, you can make liberal use of some pretty nice write-offs. Travel to your holiday rental can be a legitimate tax expense if you are doing work while you are there. Mortgage expenses, utilities, supplies, furniture and advertising are all deductible. Which means, in essence, that you can take a tax-deductible holiday. You'll find the full lowdown in Profitable Vacation Rentals Abroad.
And lots, lots more…
The Perfect "Hand-Holding" Tool to

Make Sure You Do Everything Right

As I said before…this isn't a book—though there's plenty for you to read and reference.

But it's more than that. It's more like a consultation with Beth.

Through videos, she walks you through each section of this online program, and talks through the most important things to know.

She introduces you to her "house manager" at her place in Fiji and talks with him about what he does right…and reveals some secrets about how she teaches her staff to think about their jobs.

You'll "meet" a savvy holiday-rental veteran who tells you all about how best to furnish, arrange and stock your holiday-rental for maximum bang-for-buck. Lots of photos here and examples you can use.

Plus, there's a great, interactive workbook that goes along with the program. For each section, you've got questions to answer, steps to check off, and things you need to think about.

It's all organised so you don't stumble into any roadblocks.

The "Carson Method" is step-wise. If you follow along…and you do what Beth suggests…you'll be well-positioned to start turning a profit on an overseas holiday rental of your own.
Special Offer


You Save $140!

You are going to like what you find in Profitable Vacation Rentals Abroad. Because it's going to open up for you a whole world of possibility overseas, and show you ways you can turn a retirement dream into an income-earning endeavour…even before you're ready to retire.

With the "Carson Method", Beth doesn't just lay out "what to do". She teaches you how to look for opportunity and capitalise on it. She shows you how to maximise your earnings…how to take the tools any old holiday-owner could pick up…but wield them like a pro.

In Profitable Vacation Rentals Abroad, you won't find the "obvious" advice you could pick up with a Google search. This is different. This goes beyond that to dig deep into what's worth your time and energy, and what's not.

It shows you how to prioritise your efforts so you're "working smart" to bump up your income and turn your holiday home at the beach…or up in the mountains…or in a city you love…into a real income-earner for you.

I should point out, as well, that all the secrets about managing your property, and maximising the income it produces, can be applied back home just as easily as overseas. So if you're thinking in the back of your mind that you could rent out your place in Australia and use the income to fund an escape overseas…you're right. You could. And this resource will hand you secrets you won't find anyplace else.

And what if you already have a place overseas—maybe one you're even renting out? Would it be worth your while to give Profitable Vacation Rentals Abroad a try? Absolutely. Because just one insider secret, which you might not know of, could be worth weeks of extra rental income for you.

Now if Beth—and the other experts she brings in to "meet" you in Profitable Vacation Rentals Abroad—were to help you in person, you could pay more than $1,000 for just three hours of their services. And, in truth, it would be worth it. One critical piece of advice alone could mean thousands of dollars to you in increased rental income.

But you won't pay thousands of dollars—or anything like it—for Profitable Vacation Rentals Abroad when you agree to check it out today.

In fact, the regular price is just $389. But right now—you save $140. It's yours for just $249. And you could easily earn that fee back on a single night's rental.

This is a resource that will pay for itself many times over.

The secrets it reveals could make the difference between a 20% occupancy rate and an 80% occupancy rate at your home overseas—and that's worth thousands (even tens of thousands) of dollars in your pocket.

Plus, not only is the price special, but there's a lot more that comes with this resource…
Special Bonus #1


Making Sense of the "Online Marketplaces" Where Potential Renters Can Find You

If you've ever rented a home overseas for your own holiday, or simply poked around to see if it would make sense for you, then I'm willing to bet you know about VRBO or HomeAway.

These are just two of many online portals or "marketplaces" where holiday-home owners can connect with potential renters.

As a renter…you're given lots of options to choose from, and you may have a personal preference on where and how you book a place.

But as an owner…do you know how all these sites differ, and how to know where you'll get the most bang for your marketing dollar?

In Making Sense of the "Online Marketplaces" Where Potential Renters Can Find You, Beth shares her insights about not only VRBO and HomeAway but three more online portals as well.

Her advice here—about when each makes sense and why—could save you years of trial-and-error testing and help you instantly maximise your marketing dollars, so you're spending less and renting more.

When you agree to take a look at Profitable Vacation Rentals Abroad with our special offer, we'll include Making Sense of the "Online Marketplaces" Where Potential Renters Can Find You.

But that's not all…
Special Bonus #2


How to Welcome Your Guests Warmly Before they Even Arrive

One of the things Beth stresses in the "Carson Method" is the importance of keeping in touch with your renters. But this doesn't mean you have to be on email- and phone-alert 24 hours a day.

In fact, one of the most effective ways to let your renters know what to expect—and minimise the time you spend answering their questions—is to create a Welcome Packet you email to them ahead of their stay.

As part of Profitable Vacation Rentals Abroad, Beth walks you through what you should include, how it should be laid out, why it needs to be a "living document" that changes depending on the season or a guest's special situation…and more…

But I think it's always nice to have an example to follow. So Beth has agreed to include for you the Welcome Packet she sends to her own guests at her home in Fiji, Starfish Blue.

When you agree to take a look at Profitable Vacation Rentals Abroad, you'll also receive this excellent sample Welcome Packet, which you can use as a model for your own.

It took Beth years to figure out the right things to include—an accumulated wealth of questions she received, answered now for renters in advance—but she's simply handing it over to you as part of this special package today.

It's a great way to get a jumpstart that'll have you earning more with your own holiday rental, sooner.
You Risk Nothing With this

Rock-Solid Guarantee

Using a holiday rental as a way to fund your international life is a strategy I've seen work again and again for readers over the years. It's a great way to fast-forward your overseas timeline so you can be enjoying your own escape abroad sooner rather than later.

Do it right, and your home abroad could more than pay for itself well before you're retired. And even continue to pay you an income into your golden years.

It's something you can make work for you nearly anywhere on the planet. You don't need prior experience or any special expertise.

Because with the "Carson Method", you'll know how to find a property that makes good sense…maximise your earnings…and create a steady income with minimal effort on your part.

I've been looking for the right partner for this project for several years now, and I have great confidence in Beth's method and her expertise.

I think you'll be impressed when you see Profitable Vacation Rentals Abroad. In fact, I'm so sure you'll like what you find that you can have your money back within 30 days if you don't. Just take a look.

In fact, it comes with a double guarantee.

Guarantee #1: I guarantee that Profitable Vacation Rentals Abroad will show you the best, most efficient, most effective way to get from where you are now to owning an income-earning holiday rental in a place you love. You'll have all the tools you need to put your overseas dream on fast-forward so you can maximise your property's potential and create a travel experience holidaymakers will love…and pay you for…

Guarantee #2: I guarantee you'll find inside the real-world solutions, step-by-step instructions and expert guidance you need to turn a "someday" overseas dream into a money-making reality today. But if you feel the solutions and how-to guidance outlined in the "Carson Method" aren't for you after all, simply ask for a full refund within 30 days and you'll get your money back. No questions asked.

I hope you'll take me up on this special offer today.

You know, life is short. Why put your overseas dream on hold and hope that "someday" you'll be able to escape to your own little place in the sun overseas?

With the right guidance and advice, you can get a real jumpstart on living an adventure-filled, travel-rich life abroad. You can have it now…

That blue-shuttered cottage in the south of France…or that beachfront bungalow with views of the Indian Ocean…that villa in Tuscany where the pool looks out on green rolling hills…or that home up on the cliff that stands guard over the roiling Pacific.

Whatever your dream is…go get it. In Profitable Vacation Rentals Abroad, you can find out exactly how it's done.

There's no risk to you. Just take a look. You could be sitting on the porch at your dream house, cocktail in hand, a lot sooner than you ever thought possible…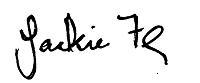 Jackie Flynn
Publisher, International Living Australia
P.S. When you're renting out your home abroad as a holiday rental, you're able to charge "hotel prices" and earn much more than you could with a long-term lease. But even so, most owners leave money on the table. The average holiday rental is occupied just 17 weeks a year.
But with the "Carson Method" in Profitable Vacation Rentals Abroad, Beth Carson will show you how she generates an 85% occupancy rate—and how you can do exactly the same thing. Beth believes in "buy low, rent high". But to do that, your property has to function in a few key ways. (They're not complicated…but you have to understand what they are.) In this powerful resource, Beth lays it all out for you and shows you, step-by-step, exactly what to do.
There's nothing else like Profitable Vacation Rentals Abroad out there. I know…I've looked. And that's why we worked with Beth to create it—with our International Living Australia readers in mind.
So take a look—I feel confident you'll be impressed (and excited by the potential, too)! With this special deal—you save $140. And there's no risk to you. It's fully guaranteed. So just click below now and give it a try.