Cash In On Your

Spare Time As

a Globetrotting

Travel Consultant!
Earn Up To $10,000 Or More
Every Time You Take A Trip
Perks Include: FREE Hotel Stays,
FREE Meals, FREE Tours And More
"I have a level of freedom that I never had before. I can make my own hours. I don't have to report to anyone. It's the best decision I've ever made."
Dear Reader,
Imagine waking up at the stroke of midnight and making your way down to a pristine, secluded beach where you can witness literally thousands of tiny, glowing, bioluminescent plankton make the sea glow like a blue-green starry sky as you wade through the warm, inviting waters of the Gulf of Thailand…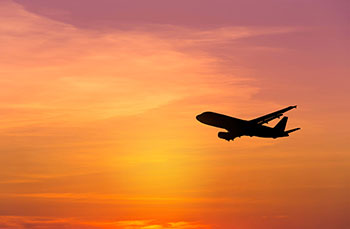 …and getting paid for the experience.
Or how about taking a leisurely morning stroll through the back streets of Paris, taking in the wonderful, "come-hither" aromas of fresh baked baguettes and pastries, artisanal cheeses, gourmet chocolates, piping hot "French Roast" coffee and other local culinary delights, sampling each and every delicacy you desire…
…and not paying for ANY of it.
That's because YOU'RE the one getting paid for the pleasure!
Or…how about taking a leisurely one-month cruise from the Netherlands to Romania down the romantic and scenic Danube River on a luxury riverboat with a group of like-minded fellow world travellers…dining on gourmet meals…enjoying fine wines…making memories that will surely last a lifetime…
…and earning enough income every step of the way to pay for your incredible adventure.
Now, I know this all may seem like a pipe dream to you…
To actually get paid to travel like this…
But I assure you, this is the REAL DEAL!
And many profit-minded world travellers are already getting in on this.
For example…
Wayne and Elly S. are boating lovers. And they make up to $4,200 for every person they help sail around their favourite Caribbean island…
Cindy M. loves France, but used to only visit on holiday. Now she makes anywhere from $7,000 to $14,000 every time she travels there. And even if she stays at home, and helps someone else go to France, she could still make money.
Greg A. helps people explore European cities like Prague and Munich… and makes up to $10,000 or more every time he organizes an overseas trip.
And there are PLENTY more people we know making money just like this…
And in the next few minutes, I'm going to show YOU how you could take advantage of this opportunity to become an in-demand Travel Consultant in a surprisingly short period of time.
So… What Does A Travel Consultant Do?
---
Basically, you get paid to help other world travellers plan their overseas trips.
And then, if you want, you can also join your fellow travellers on the amazing adventures you arrange.
That's it.
Simple.
Yet despite its simplicity, this opportunity could provide ANY traveller (including YOU) with a virtually endless number of fun, exciting AND profitable adventures all over the world.
That's why this is one of the most promising "make money anywhere" income opportunities of 2018 and beyond.
It's not hard to understand why…
Think about how nice it would be to GET PAID and GET PAID WELL to enjoy fun and exciting activities all over the world, such as:
Snorkelling with whale sharks in Krabi, Thailand…
Wine tasting and food pairing in the picturesque world-class vineyards of Chile's Colchagua Valley…
Learning how to cook authentic Vietnamese food in the back streets of Hanoi, Vietnam…
Fishing for half-ton marlin in Cabo San Lucas, Mexico…
Practicing yoga at sunrise in Bali, Indonesia …
Visiting Cezanne and Van Gogh's most important and influential painting locations in Provence, France…
Play the best links courses in the world with fellow golfers on the blustery, challenging shores of Ireland and Scotland…
I'm sure you'll agree…most seasoned travellers would gladly pay hundreds, even thousands of dollars to enjoy these types of "bucket list" activities.
But you not only enjoy these kinds of activities for FREE, you could get paid to enjoy them!
It's like getting paid to spend your days on a holiday.
And it's a whole lot easier to get in on this "make money anywhere" opportunity than you might think.
That's because…
You Already Have Most Of The Skills You Need

To Make Money As A TRAVEL CONSULTANT
---
This opportunity does NOT require any advanced qualifications.
And this opportunity is something you can get in on ALMOST IMMEDIATELY…
You don't need any sort of special degree or certificate to start making money this way…
You don't need to be an experienced "techie", a master salesperson or a marketing genius…
You don't need to invest in a lot of fancy, expensive equipment…
You don't need to have ANY previous consulting or business experience…
And you don't even need to leave home to make money as a Travel Consultant, if you don't want to! You could do this from home…from a pied-à-terre in Paris…from a postcard-perfect beach on a tropical island in Thailand…anywhere you want to be!
And like I said, you already have most of the skills and experience you need to do this from anywhere in the world.
Let me put it to you this way…
If you've ever…
Booked an airline ticket or a hotel reservation for yourself, friends and family…
Recommended an overseas destination to others, based on personal experience…
Provided travel advice and "insider tips" to other travellers heading to the same region you've already been to and know well…
…then I assure you, you can do this.
Here are all the exciting details…
Get Paid To Travel Anywhere In The World You

Want, No Matter Where You Base Yourself
---
My name is Jackie Flynn.
I'm the Publisher of International Living Australia.
And today I'm going to show you how YOU could start a new part-time OR full-time gig as an in-demand Travel Consultant as soon as TODAY.
But right before I do that, here's how a few of your fellow world travellers are already profiting from this highly promising income opportunity.
Remember, this could be YOU!
Matt B. Charges Up To $8,400 Per Person Helping People Take Photos Of Asia's Most Exotic Locations
---
Back in 1993, Matt B. was working for a tourism company in India.
And he always loved travel and photography.
However, he only took photos as a hobby…and not to make money.
Then, one day, he realized there was a market for people who wanted to take photos in places like India, Mongolia, and elsewhere in Asia.
He discovered many people simply didn't know how to take great travel photos or where to take them, and could really use some "expert" help.
So he started his own business helping people take photos of Asia's most exotic locations.
"When you're living in another country, exploring is part of your daily life," says Matt.
"So when it came to the tours and workshops, I knew where to take people, especially from a photographer's standpoint."
Today, Matt's business is a smashing success.
He charges as much as $8,400 per person.
And the tours he creates and organizes regularly sell out.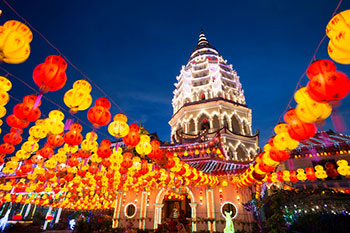 In fact, Matt's business is doing so well, he recently rented a five-bedroom house in the world-class retirement destination of Penang, Malaysia, where he now lives with his family.
Their home is within walking distance of one of Penang's famous hawker centres.
Here, they can eat all the dishes that put Penang on the foodie map: Indian curries, ginger and soy steamed fish, silky Chinese noodle dishes—all for only a few dollars each.
"I love the ease and quality of life here, especially the low cost of living," says Matt.
"Plus, it's so easy and cost effective to run my tours from here."
"Anytime we feel like it…we hop on a cheap flight to Vietnam, Bali, or the Philippines. We just came back from a trip to see the komodo dragons on Komodo Island, Indonesia."
"It's just amazing. We've seen so much of the world."
Greg A. Profits Up To $10,000

Or More Per Overseas Trip
---
Back in 2008, Greg A. was working at a media and design college.
And while he was there, he wanted to introduce the students who attended the college to the wonderful world of international travel.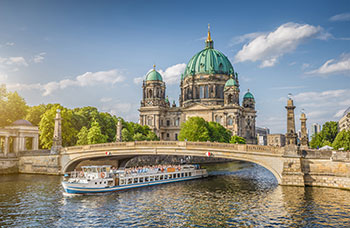 So he decided to organize a trip to Berlin, Germany.
Turns out his students loved overseas travel.
And it also turns out the service he provided was incredibly valuable, too.
"They were becoming better and more aware citizens of the world right in front of my eyes," he recalls.
"From that moment on, I was hooked on connecting people with opportunities to grow in those ways through travel."
Since then, Greg's organized 24 trips in 11 countries.
He's helped travellers of all ages explore world-class destinations like Prague, Munich and Budapest.
And he now profits up to $10,000 or more per trip!
If one thing's for sure, Greg sure loves his fulfilling global lifestyle.
"I get to revisit my favourite places and take people there to share my excitement and knowledge of the destination," Greg says.
"At the end of the tour they suddenly realize that the world is not as big, scary, and anonymous as they thought at the start. They discover something about the world and themselves and that is something cool to be a part of."
We've Also Heard Plenty More Success Stories From Other Successful Globetrotting Travel Consultants Already "Living The Dream" Overseas…
---
Successful travel consultants like these…
Earning income driving vintage cars in the French countryside. Queensland natives Susan W. and Simon B. were tired of the daily grind in Australia. And they wanted to go somewhere where they could turn their real interests into a profitable new career. So they decided to move to France and offer vintage car driving tours through the chateaux-speckled countryside of France!
Getting paid to dine on tasty local cuisine in Hua Hin, Thailand. Melbourne couple Shane O. and Leigh H. always loved Asia. And they always seemed to return to Thailand on international trips. Today, they live in the royal beach town on Hua Hin. And they get paid to take visitors on tours tasting the best local food the town has to offer…
Making money enjoying Colombian coffee and cuisine. Nicole F. and Jeremy H. help others discover the very best of Colombia's tasty local cuisine and world-renowned coffee.
Hosting profitable "international food safaris" on the island of Bali. Gael and Simon W. wanted to escape the stress and high costs of life in Perth. Now they run "food safaris" in Bali, taking couples and groups "on a mystery dining adventure, tasting up to 12 dishes of international cuisines in one evening" and get paid for it…
Getting paid to explore London. Amber R. now lives in London and gets paid to explore the city's well-known landmarks, its hidden gems, and even to follow the steps of famous literary characters like Jane Austen's Emma or Mary Poppins with her clients…
Admiring street art for fun and profit in Bogota, Colombia. Sydney native Christian P. helps fund his new lifestyle in Colombia by showing people Bogota's striking street art and murals on specialized "graffiti tours."
Making a living hiking with friends in Peru's Sacred Valley. Will J. makes a full-time living enjoying the spectacular scenery of Peru's Sacred Valley and awe-inspiring Machu Picchu ruins—one of the "7 Wonders Of The World" with like-minded people…
Earning healthy income shopping for antiques in Paris. Toma H. shops for antiques and vintage Chanel clothing and accessories with visitors in Paris, France and gets paid well to do so…
Getting paid to ride horseback in Mexico. Beth K. spends a typical "workday" riding horseback with visitors on the trails outside the world-class retirement haven of San Miguel de Allende, Mexico for a few hours, soaking in nearby hot springs, and filling her belly to the fullest with tasty, authentic Mexican food…and getting paid for all of it…
Making money exploring the Greek Islands. Nick M. got started funding his love of travel (and wound up earning an extra $3,000 per month PLUS commissions) by helping others explore Europe's best destinations—including the idyllic Greek Islands of Paros, Naxos and Santorini…
Getting paid to tour Tuscany. Lisa C. who fell in love with Italy after a visit to Rome, now gets paid to arrange tours of the world-renowned verdant rolling hills of Tuscany…
Earning extra income organizing tours in Costa Rica. Eliot G., a former "hippie backpacker" now supports his overseas lifestyle organizing trips to his adopted home country of Costa Rica…
Plus many, MANY more success stories (there are simply too many to list here) No matter what you dream of doing, this is a way you could leverage your interests into a real, bonafide way to make money from anywhere in the world.
It's an opportunity to…
Fund Your Lifestyle Anywhere In The

World With Incredible FLEXIBILITY
---
This opportunity to make money from anywhere you decided to base yourself—overseas or at home—is also incredibly FLEXIBLE, you could choose to do it for as little as one or two weeks a year if you want.
And STILL get paid for it.
Think of it as getting a "free overseas holiday" for just a few hours of your time.
Or, if you want to take things even further, you could even turn this into a full-time income stream AND get paid year-round, living full-time in a world-class overseas destination and doing the things you love whenever you want.
Yep, you could do that too.
It's all up to you.
So let me ask you something, if I may…
…just to help you envision all the amazing possibilities this opportunity could provide you in the near future…
When You Take A Trip, What Are The Activities

You TRULY Enjoy And Would GLADLY Pay To Do?
---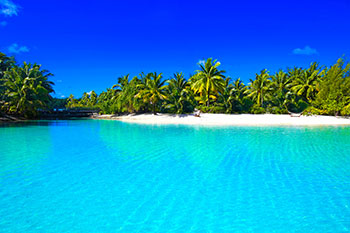 Do you enjoy participating in water sports like swimming, snorkelling, scuba diving or surfing?
Do you like "cultural" activities like visiting art exhibits, museums, temples, and UNESCO World Heritage Sites?
Perhaps you love food, and you just love to try out as much tasty local "street food" as you can whenever you visit your favourite place away from home. Is that what you love most when you travel?
Whatever experiences you enjoy doing most when you travel…
… I'm here today to say that with the right help you could earn great income organizing and participating in activities just like this.
Activities you'd gladly pay top dollar to do…
Take advantage of this opportunity and you really could GET PAID TO DO WHAT YOU LOVE, simply by helping other like-minded travellers enjoy similar experiences.
And remember, you don't even need to leave home OR move overseas full-time to get in on this opportunity ALMOST IMMEDIATELY.
In fact, you could even get paid to spend a month touring the world-class beaches of Queensland.
You could start your tour off in a fun seaside city like Cairns up in Far North Queensland, then make your way down to the almost otherworldly white-sand beaches of the Whitsunday Islands…to upscale Noosa Beach…to lively Brisbane…to the bustling Gold Coast…and finally to the bohemian enclave and world-class surf spot of Byron Bay to end your money-making trip…
Here's how you can get started, with our expert's help, right away…
Meet Tara Tiedermann—One Of The Most
Successful Travel Consultants We Know
---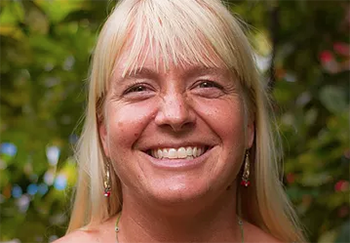 Tara's originally from Salt Lake City, Utah.
And ever since she was a young girl, she's always been intrigued by the idea of making new and exciting discoveries when she travels.
That's one of the biggest reasons she decided to spend two years living and working as a Peace Corps Volunteer in Central America.
And while she was there, Tara got the chance to fulfil her lifelong dream of enjoying some of the most amazing adventures you can possibly imagine.
She got to…
Explore pristine karst formations where turquoise waters cascades into mesmerizing jungle pools…
Swim from cavern to cavern in mystical caves deep in the jungle…
Climb towering volcanoes to watch the sunrise…
Rest and relax in natural hot springs…
Photograph exotic wildlife like toucans, spider monkeys, and three-toed sloths…
PLUS enjoy many more "once in a lifetime experiences most people only dream of…
Tara also made sure to invite her friends and family to join her on some of her adventures.
It was simply too great of an experience not to share with others.
And when her friends and family joined her, and got the "inside scoop" on her finest discoveries—thanks to Tara's intimate knowledge of the area—many of them exclaimed, "they had no idea these cool places even existed."
Soon, Tara began looking into whether she could do this to support her lifestyle.
If she could actually make a living helping others arrange incredible overseas adventures with her inside knowledge of the destinations she knew about.
And as it turns out, this opportunity to help others explore and experience the world in grand, exciting style was more wide open than Tara could ever possibly imagine.
So she dove in head on and gave it a shot.
Her life hasn't been the same ever since.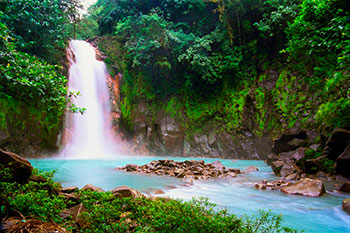 Today, over five years later, Tara now lives full-time in tropical Costa Rica and enjoys an absolutely incredible lifestyle…and makes a full-time living helping others enjoy adventures in and around her new adopted home country.
And you wouldn't believe some of the things Tara gets to do…
In just the past few months, Tara's earned income while enjoying experiences in Costa Rica such as white-water rafting…tubing…sailing…snorkelling…bird watching…surfing…horseback riding…whale watching…hiking…doing yoga…
…plus many, many more "bucket list" types of activities…
She even earns enough income from her travel experiences to fully fund her life in Costa Rica…and save some money while she's at it!
YOU Could Enjoy The Same Kind Of Exciting

And Profitable Lifestyle—With Tara's Help!
---
Last year, I asked Tara to compile all the insider secrets that she and so many other successful Travel Consultants rely on to make great money from anywhere in the world.
And it's why I'm writing you today.
We've just put the finishing touches on an all-new resource that reveals EVERYTHING you need to know to become a successful Travel Consultant as quickly, easily and hassle-free as possible.
It's called The Insider's Guide To Becoming A Well-Paid Travel Consultant.
And I couldn't think of a faster, easier, more effective way to become a successful Travel Consultant than by having this all-new resource right at your side.
Inside you'll discover secrets like:
How becoming a Travel Consultant could easily fund your globetrotting lifestyle…
How to come up with new and exciting ideas for your Travel Consultant business…
How to get started as a Travel Consultant on a "shoestring" budget…
The basic steps for "starting small" as a Travel Consultant…
How to market yourself so you ALWAYS have a steady stream of travellers willing to pay you good money for your travel expertise…
How to determine a super-exciting itinerary people will gladly pay you top dollar for…
How much to charge so you can ensure repeat business and maximum profits…
How to negotiate the best prices with hotels, restaurants, suppliers and other local businesses…
How to keep your monthly budget to an absolute minimum without sacrificing the high quality of the tours and experiences you offer…
How to contribute to the "greater good" as a Travel Consultant…
A checklist to ensure the travel experiences you offer and arrange are a success every single time…
PLUS…
All the moneymaking opportunities Tara's discovered over the past few years (INCLUDING how she's taken advantage of them to increase her income… AND…how YOU can use what she's learned to make money yourself!)
All the pitfalls and roadblocks she had to overcome along the way. (She's done this for you so that you won't have to deal with the same pitfalls and roadblocks she did.)
All the valuable "shortcuts" she's used to boost her clientele AND earn more income. (Apply these "shortcuts" and you'll make more money faster than if you were to try and do this all on your own.)
All the mistakes Tara's made when she first got started. (AND what she's learned from her mistakes…so that YOU don't make the same mistakes when YOU get started.)
And many, MANY more "secrets" of becoming a successful Travel Consultant you simply won't find anywhere else.
This Is Your BIG Chance to Get in on One

of the Hottest, Most Flexible Income

Opportunities Available for Travelers Today
---
Some travelers, especially large groups, could still use help arranging their travels and finding the best deals. You can help them do just that.
Armed with the insider how-tos you need, you'll understand exactly how you could get paid to enjoy the sort of experiences you'd gladly pay for yourself.
The sky's the limit for what you could do…
You could…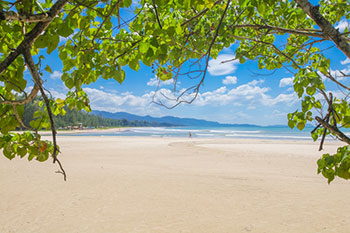 Spend a month touring the world-class islands and beaches of Thailand. You could start your tour off in a fun seaside city like Phuket, then make your way to more truly world-class destinations in the area like Khao Lak, Koh Lipe, Krabi, Railay, Ao Nang and Koh Lanta…
Organize a wine-tasting tour in Mendoza, Argentina, where you and your fellow travellers could explore over a dozen vineyards in the area, sample the local wines, and try Argentina's world-famous steaks…
Host tours that include visiting the centuries-old beer halls in Prague, Czech Republic and enjoy a few mugs of what many "connoisseurs" say is the finest beer in the world…
Take people to Kyoto, Japan during April and May, so the photography enthusiasts in your group can take epic photos of Japan's world famous cherry blossoms right at their peak. And in the evenings, show them where they can enjoy the finest sushi and sashimi, Kobe beef, Japanese noodles and green tea ice cream!
Invite people on a trip to the exotic island of Bali, Indonesia, where you could take surf lessons in Seminyak, watch the hauntingly-beautiful kecak fire dance at the Uluwatu Temple, and shop for authentic arts and crafts in Ubud…
Whatever you dream of getting paid to do, you could make it happen.
And whatever amazing experiences you may have in mind, you can transform those experiences into a lucrative income as an established Travel Consultant.
This is your BIG chance to make that happen…
You could earn income to help fund your retirement lifestyle (whether you want to be overseas part-time, full-time, or even make money from home most of the year)…
You could get paid to do what you love most…
You could help others enjoy truly unique and fulfilling travel experiences…
And you could start getting paid fast, even if you're still based in Australia. In fact, you don't have to move overseas to earn this way…
Being a Travel Consultant is a great way to get paid to travel—and to travel as often as you like—even if you never become a full-time expat…
All this and more is what you could expect once you become an established Travel Consultant.
And there is no better way to get started today than with The Insider's Guide To Becoming A Well-Paid Travel Consultant.
And right now, we're offering…
A Very Special Deal When You Order

The Insider's Guide To Becoming A

Well-Paid Travel Consultant Today
---
I could reasonably charge at least $500 for the insider intelligence and how-to guidance The Insider's Guide To Becoming A Well-Paid Travel Consultant delivers.
After all, if you could earn as much as $10,000 or more from a single overseas trip you arrange, this resource would pay for itself many, many times over in just a week or two!
But you know what?
I'm not going to charge anywhere near that much.
In fact, the regular price is much less...just $199.
But I'm Not Done Yet!
---
Because I'm so enthusiastic about this opportunity to earn great income doing the things you love as a well-established Travel Consultant…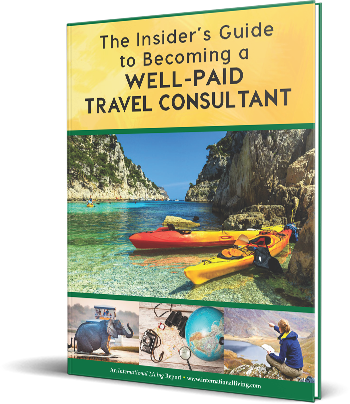 … AND because I'd love for YOU to take a closer look at The Insider's Guide To Becoming A Well-Paid Travel Consultant and discover ALL the moneymaking possibilities this hot opportunity could provide you…
… I'm going to throw in not one, but TWO SPECIAL BONUSES to help you become a successful Travel Consultant as quickly, easily, and hassle-free as possible.
Order The Insider's Guide To Becoming A Well-Paid Travel Consultant today and you'll also receive:
SPECIAL BONUS #1

How To Earn $3,000… $5,000… $8,000

Or More As Soon As Your Very Next Trip


(Yours FREE)
---
I've already mentioned that you could GET PAID WELL as a Travel Consultant.
And I've also mentioned how it's possible to earn as much as $3,000… $5,000… $8,000 or more from a single overseas trip.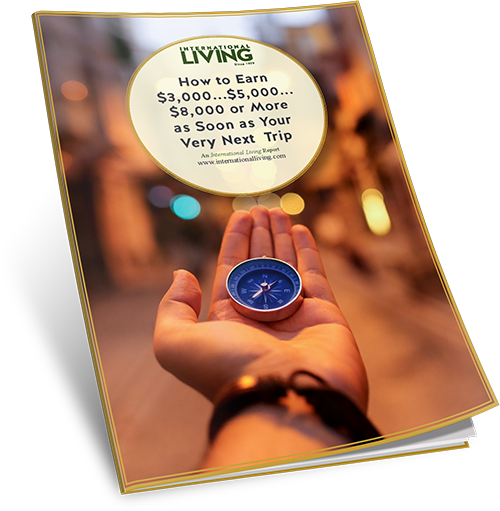 After all, we know other Travel Consultants already earning this much!
You could do the same…
All you need is the right "insider" details on how to do it…
And in this Special Report, How To Earn $3,000… $5,000… $8,000 Or More As Soon As Your Very Next Trip , you'll get a quick overview on EXACTLY how to do it—straight from the "insiders" ALREADY doing it!
You'll also find out:
Which types of overseas tours bring in the most money these days… and could provide you with the maximum amount of income in the minimum amount of time…
How to position yourself as an "expert" travel consultant—even if you have zero experience… so you could command top dollar, right from the start…
How to create a fantastic, "must go" experience for your potential client so that they'll gladly pay you whatever you charge for your services… even if what you offer is much more expensive than other alternatives…
And a whole lot more!
SPECIAL BONUS #2

64 Fun And Profitable Tour Ideas

For Budding Travel Consultants


(Yours FREE)
---
Travel Consultants have an almost limitless number of possibilities when it comes to what kind of tours they could arrange and run.
So when it comes to deciding what kind of tour is best for you and your interests, it could be hard to know where to start.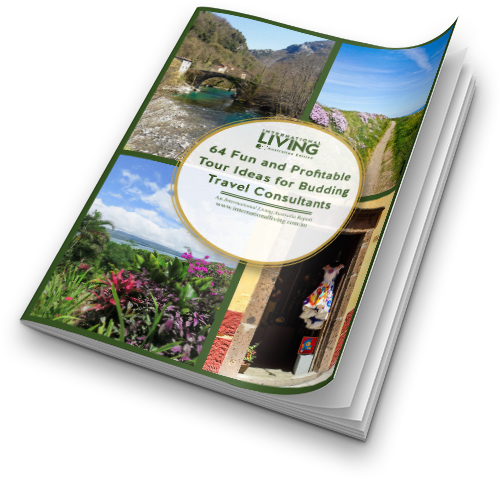 Should you do outdoor adventure sports tours?
Organize "Foodie" tours?
Take people to world-renowned festivals and events?
Host eco-friendly or educational trips?
Like I said…it's hard to know where to start!
The good news is, with this Special Bonus, 64 Fun And Profitable Tour Ideas For Budding Travel Consultants at your side, you'll have dozens and dozens of ideas to consider for your fellow travellers.
This will help take some of the "guesswork" out of deciding which kind of experiences will be best for your interests.
BOTH of these Special Bonuses are yours when you order The Insider's Guide To Becoming A Well-Paid Travel Consultant today for just $199.
When you do, you'll receive:
The Brand-New Guide: The Insider's Guide To Becoming A Well-Paid Travel Consultant
SPECIAL BONUS #1: How To Earn $3,000… $5,000… $8,000 Or More As Soon As Your Very Next Trip
SPECIAL BONUS #2: 64 Fun And Profitable Tour Ideas For Budding Travel Consultants
Everything included in this special offer comes in a convenient PDF format.
This means you'll be able to read everything on your computer, laptop, or tablet anywhere in the world you may find yourself.
Everything You Need To Know
---
With The Insider's Guide To Becoming A Well-Paid Travel Consultant in hand, you'll have EVERYTHING you need to know to become an in-demand, highly-paid Travel Consultant so you could start earning income doing the things you love most…from wherever in the world you want to be.
Not only that, but…
You'll be in control of your hours…
You'll be in control of your income…
AND you'll be in control of how you travel, with whom you travel, when you travel, and which types of amazing experiences you wish to enjoy…
Not many income opportunities give you this kind of freedom AND income potential.
And the chance to have so much FUN doing it!
But this opportunity does all this and more….
And there's no better way to get started than with The Insider's Guide To Becoming A Well-Paid Travel Consultant at your side.
So here's what I suggest…
Just take a look. Check out The Insider's Guide To Becoming A Well-Paid Travel Consultant from front to back….
Go through ALL the sections.
TAKE YOUR TIME reading and digesting everything you discover…
FIND OUT FOR YOURSELF how EASY…and how REAL this opportunity to make money as a Travel Consultant really is.
And make sure to check out the two Special Bonuses, too. You'll likely get more than a few profitable ideas from those two bonuses alone!
The best part?
You've got nothing to lose for giving The Insider's Guide To Becoming A Well-Paid Travel Consultant a test-drive.
That's because…
You Can Check Out This Opportunity To

Become A Globetrotting Travel Consultant

100% OBLIGATION-FREE!
---
If you're truly seeking a REAL way to enjoy and experience the world doing the things you love to do most…
…to help other discerning world travellers avoid "tourist traps" and enjoy truly unique, customized, memorable overseas experiences…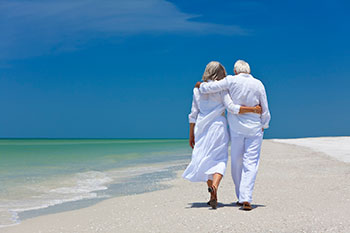 …to become a close member of your local community…get local "perks" most expats would never get…make the world a truly better place…
…and GET PAID WELL for the privilege of doing all this and more…
…then I strongly urge you to give The Insider's Guide To Becoming A Well-Paid Travel Consultant a try today.
In fact, we're so confident you'll be impressed by everything you'll discover in this all-new resource that we're going to give you 30 days to explore it.
And then, if you decide that The Insider's Guide To Becoming A Well-Paid Travel Consultant is not for you after all, then just let us know within 30 days and we'll refund your money in full.
No fuss. No quibbles. No questions asked!
We want you to be not just happy, but thrilled with what you find inside.
Why You Should Order The Insider's Guide To Becoming A Well-Paid Travel Consultant Now
---
If the idea of exploring and experiencing all the greatest wonders the world has to offer—and GETTING PAID WELL to do it—then you seriously owe it to yourself to take advantage of this 100% no obligation offer right now.
Once you discover just how DOABLE and REALISTIC this opportunity is, you'll probably wish you got in on this much, much sooner.
But it's not too late.
Now's your chance!
Take a no obligation look at The Insider's Guide To Becoming A Well-Paid Travel Consultant now…and find out how YOU could get paid to enjoy truly authentic overseas experiences almost immediately!
To order, simply click on the link below and follow the instructions.
You've got nothing to lose…and so much to gain.
Sincerely,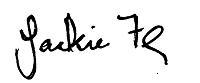 Jackie Flynn
Publisher, International Living Australia
P.S. In just a few short months or less, you could be GETTING PAID to enjoy and experience truly unique, authentic experiences as a well-paid Travel Consultant!
You don't need any previous experience. You don't need any specialized skills. And you don't need to be rich to get started. But you will need to TAKE ACTION if you want to get in on this. So what's the best first step?
Order The Insider's Guide To Becoming A Well-Paid Travel Consultant NOW and you'll discover everything you need to know to earn great income exploring and experiencing the world in style!
P.P.S. Don't forget, you'll also get TWO SPECIAL BONUSES through this special offer. And of course, this is an OBLIGATION-FREE offer, too! You've got nothing to lose and a whole lot to gain! Order now!