In Malaysia Tropical Appeal Meets a Sophisticated, Affordable, First-World Paradise
Almost 200,000 expats now call this modern, warm-weather nation home. And they enjoy one of the most RELAXING, LOW-COST and FIRST-CLASS lifestyles you'll ever come across beyond Australian shores.
In the next few minutes, I'll show YOU how EASY, BARGAIN-PRICED and WORRY-FREE it can be for YOU to make Malaysia your new part-time or full-time home!
"The climate is tropical…beautiful beaches, friendly people and low crime rate…Plus, you can live comfortably here for about $1,700 a month or less."
—Investopedia
Dear International Living Australia Reader,
Just a few short months from today, you could be "testing the waters" in modern, sophisticated, affordable Malaysia.
In Malaysia you really CAN enjoy the best of ALL worlds.
Imagine waking up in the morning in your ultra-modern, tropical home.
You start your day on your oversized balcony with your laptop or mobile device, a plate of fresh fruit and a hot mug of award-winning gourmet coffee.
And here in your new Malaysian home, you've got everything you'd ever want:
You can:
Hire a maid (for just $6.50 an hour) to keep your dream home nice and tidy…that leaves you free to just relax and enjoy your tropical surrounds…
Surf the internet with your own blazing-fast, fibre-optic internet connection…and if you want to work, you're connected…
Watch hundreds of English-speaking channels via satellite on your state-of-the-art digital TV…chances are you won't stay in long enough to watch TV…
Spend time planting and cultivating tomatoes, garlic, herbs and fresh greens in your own garden…here you can indulge your passion for organic fresh food…
Go for a swim in your backyard pool…then dry off on your lounger while sipping a cool cocktail…
Play tennis, golf or bridge with friends at the local country club…
Or whatever else suits your fancy…
And although you've got most—if not all—of the same modern amenities you're likely used to right now, you're living amongst some of the most exotic natural scenery you could possibly imagine.
It's like watching a nature show on the Discovery Channel or on Animal Planet…except it's right outside your home!
You look out into the jungle and see dozens of monkeys swinging from tree to tree…
You listen and hear exotic birds making spectacular calls to each other…
You breathe deeply and become close-to-overwhelmed by the wonderful, life-affirming scent of thousands of wild jungle orchids…
And you can spot scores of spectacular, multicoloured butterflies flitting about all around you.
But here's the thing.
You're not hours away from civilisation.
In fact, just a few minutes from your new dream home, you'll find several of the most modern shopping centres you'll ever lay your eyes on!
And I'm talking fancier than you'll find back home!
Everything you could ever want to enjoy a first-class lifestyle—it's all right there.
Grocery stores…electronic stores…high-end fashion…a new Ferrari…you name it!
You'll be spoilt for choice.
And most of it (save the Ferrari) is very reasonably priced.
In Malaysia,

You Really Can Do It All

Here you can:
Explore natural, historical, culture-rich sites and regions. Malaysia is home to four UNESCO World Heritage Sites—all of which offer something a bit different to history-and culture-lovers. You'll find colonial towns…massive, ancient caves complete with authentic, prehistoric cave drawings…stunning karst limestone formations…mountainous rainforests…and one of the most important biological sites in the entire world—with more than 4,500 species of flora and fauna, including 326 bird and around 100 mammal species.
Chill out by some of the world's most beautiful white-sand beaches and turquoise waters. If you're a beach-lover, then you'll be spoilt for choice. This eco-paradise is home to some of the world's finest islands and beaches. Here you can snorkel or dive amongst whale sharks and turtles…fish for barracuda and grouper…take a sunset cruise on a luxury yacht with friends and family…or however else you like to spend your "beach" time.
Taste some of the most exotic, delicious and CHEAP cuisine you'll ever experience! The flavours you'll find in Malaysia are totally unlike any you'll have ever encountered. Cooks here use local ingredients that combine sour, sweet and spicy tastes in unique proportions. And it's CHEAP! In some places, you can get a top-class meal for less than $2.60! And if you're a coffee aficionado, you'll definitely want to try the "white coffee" (made from specially-roasted coffee beans) endemic to the city in which it's produced. Thousands of tourists per year come to this city just to try this absolutely AMAZING coffee!
Attend elegant events, parties and gatherings with other like-minded expats and locals. Since Malaysia is home to near 200,000 expats, there are plenty of expat clubs, meetups and get-togethers that you can attend. There are wine tastings…costume parties…open-air evening concerts…carnivals and festivals…sailing regattas…golf and tennis tournaments…horse races…a world-class marathon…and even a Formula One race. You'll never run out of things to do here…and you can do it all in first-class style!
…and much, much more.
Here are a few reasons why Malaysia could be the PERFECT fit for YOU if you're interested in a first-class, tropical, affordable lifestyle and retirement destination.
10 Reasons Why Malaysia Has Become

Such An Ideal Fit For Discerning Expats Who Seek The Finer Things In Life...

More and more forward-minded retirees are realising that Malaysia offers a sophisticated, first-class quality of life that would be all but unaffordable back in Australia.

Here are 10 quick reasons why:
Affordable, First-Class Dream Homes In Paradise. In today's Malaysia, you can STILL find properties like one-bedroom apartments in the capital city of Kuala Lumpur for under $250,000…three-bedroom apartments in the World Heritage Site of George Town, Penang for under $145,000…secluded beach-town retreats on the drop-dead gorgeous tropical island of Langkawi for under $160,000…
Cut your cost of living by 35% to 50% or MORE. A couple can easily live on just over $1,300 a month. A budget of $3,900 or more will have you living in absolute luxury. An entire bag full of fresh fruit, including mangoes, bananas, apples, oranges and pineapples, costs just $5.20. High-speed internet is reliable and costs $39 a month. The premier pay TV package, for $52, includes favourites like HBO, Sky News and the BBC. And a couple can eat out well for less than $13. Go to night bazaars, and you can dine for much less than that: chicken-and-rice meals are often only $1.30.
Enjoy a warm, year-round climate. You'll find the overall climate in Malaysia quite pleasant—although it can get a little hot and humid during certain times of the year. It's ALWAYS nice and warm out.
Explore a tropical wonderland. Indulge your sense of adventure with a trek through uncharted jungles and steamy rainforests…kayak from island to island…visit an orangutan sanctuary…hike through lush, green rainforests…ride a quad bike, mountain bike or horseback along deserted, palm-lined beaches…dive in spectacular, crystal-clear waters. You can do all this—and more—in Malaysia…one of the world's most overlooked adventure travel destinations.
Speak English with locals. You'll find that many of the locals speak excellent English. Communicating is easy. However, if you want to expand your horizons, you could learn a little bit of "Bahasa Malay". The thing is…Bahasa Malay is probably one of the EASIEST languages in the world to learn! What's more, the locals LOVE IT when you make an effort to speak their language.
Receive affordable, first-rate healthcare. You'll find nearly any healthcare service that you could ever want, but at a fraction of the prices in Australia. An annual checkup costs $11.35. A filling and a cleaning costs about $41. In Australia, a check-up—including the examination, scale and clean, and a fluoride treatment—should be about $200. To replace a cap on a tooth costs, on average, $383 in Malaysia. At home, a full crown (veneered) would cost closer to $1,460. Furthermore, prices for prescription drugs are on the lower side here as well.
Easy access to modern amenities and infrastructure. You'll encounter newly paved roads and highways, air-conditioned shopping centres, high-speed internet access, pay and satellite TV, and much more.
Reap enormous real estate and tax benefits. Foreigners are allowed to own properties freehold. Plus, there's no inheritance tax, and no tax on income repatriated from overseas. There is no capital gains tax on equities either…and property sold after five years will incur only 5% capital gains tax.
Capitalise on profitable business opportunities. If you qualify for Malaysia's attractive retirement program (don't worry—it's quite easy to qualify), you can work up to 20 hours a week, start your own business or even invest in businesses to help fund your new life in Malaysia.
You can meet plenty of other like-minded expats. Since Malaysia is home to close to 200,000 expats from all over the world, it's not difficult to find other like-minded people. You'll find that there are dozens of expat groups and plenty of activities to keep you busy year-round!
And Then—On Top Of All This—
There's Malaysia's World-Renowned
Retirement Program For Expats!
It's called, "Malaysia My Second Home" (MM2H).
And it can help you save a lot of money…and a whole lot more!
The Malaysian government created this program back in 2006 to attract discerning expats from all over the world to retire in Malaysia.
So far, the program has been a great success.
And for good reason!
Qualify for this program and you can:
Get a 10-year, renewable, multiple-entry visa…which makes travel in the area very easy.
Bring your own car with you, tax-free…probably not something you'll want to do, but it's good to know the option is there.
Bring your children with you if they are under the age of 21…
Bring your parents on a six-month renewable visa…wouldn't that be nice to have two or three generations of your family together for a few months on a tropical adventure?
Import personal items tax-free, or invest in local companies…
Run your own company…after all, bringing some of your Australian expertise overseas has proven successful for lots of expats…you might decide to join them…
Additionally, any money that you bring into the country is tax-exempt.
And any interest earned on your money is also tax-exempt.
Qualifying for the program is relatively easy.
And once you've qualified, you're entitled to all of these benefits.
Quite a good deal!
That's why…now…
The Word Is Getting Out About Malaysia!
Here's what the mainstream press has been saying about Malaysia of late:
"The country has one of the most robust economies in Asia and this is reflected in the consistently high standard of living available to locals and expats alike."
—Forbes.com
"Malaysia offers excellent, low-cost healthcare, and some of the best-trained surgeons, dentists and specialists in the world. Medical expertise here is comparable and sometimes better than in most Western countries."
—The Huffington Post
"…every year, more and more expats wake up to the amazing opportunities Malaysia has to offer."
—New Straits Times Online
"…the top tropical paradise to retire in…"
—The Star
"…the cost of living is already low and the healthcare inexpensive."
—Time.com
"A meal with a bottle of wine can cost as little as US$5 and a visit to the doctor just $15."
—The Daily Mail
As you can see, the word is definitely out about Malaysia!
And if there's one thing we've learned over the past 37 years, it's this.
Once the word gets out, prices go up.
That's why NOW is the BEST TIME EVER to give tropical Malaysia a much closer look…if this kind of lifestyle appeals to you.
AND RIGHT NOW, you can STILL find some great real estate deals in Malaysia…if you know where to look.
Here Are Some Of The Alluring Real

Estate Deals You Can Find In Malaysia

OWN A LUXURIOUS HOME FOR LESS THAN $250,000…
A three-bedroom, four-bathroom, 185-square-metre villa in Kota Kinabalu—a growing resort destination due to its proximity to tropical islands, lush rainforests and Mount Kinabalu, with its amazing array of flora and fauna. The villa is partly furnished, fully air-conditioned, and has a living room, dining room, a kitchen, an outdoor patio area, a good-sized private garden and city views. Price: $241,435.
A three-bedroom, two-bathroom, partly furnished apartment with 102 square metres of living space on the history- and culture-rich island of Penang—one of Malaysia's finest tropical treasures. The property boasts views of Penang Hill and the UNESCO World Heritage Site of colonial George Town. Amenities include a gym, a barbecue area, a minimarket, squash courts, tennis courts and a swimming pool. Price: $230,940.
A two-bedroom, two-bathroom, 102-square-metre apartment in a private beach residence on the island of Langkawi—one of Southeast Asia's most beautiful tropical islands. The condo is just a five-minute walk to one of Langkawi's best beaches. It's got a living room, a dining room and a veranda that looks out over the fields to the mountains beyond. Price: $146,960.
RENT A LARGE CITY PAD FOR LESS THAN $650…
A three-bedroom, two-bathroom apartment in the bustling cosmopolitan capital city of Kuala Lumpur. It boasts 120 square metres of living space, is partly furnished, and has the use of a shared pool, gym, minimarket, playground, 24-hour security and covered parking. Rent: $630 per month.
A four-bedroom, two-bathroom house close to the town centre of Malacca—a colonial gem with a rich cultural heritage. This 223-square-metre property has an extensive open-plan living room, a dining room that could easily accommodate eight people, and a fully equipped new kitchen. It rents partially furnished, and includes a barbecue area and a business centre. The property is just a 10-minute walk to the main shopping area…and a 20-minute drive from numerous golf courses. Rent: $420 per month.
A three-bedroom, two-bathroom, partly furnished apartment in Kuala Lumpur. The apartment is close to public transport and local amenities. Rent: $295 per month.
So if you've ever dreamed of living in your own beachfront home, colonial villa or an apartment in a private, gated community, you're likely to find it—at a very affordable price—in Malaysia.
That is…if you look in the right place:
But you really must act quickly!
Bargains like these are going fast as the mainstream press continues to rave about the benefits of retiring in Malaysia—attracting more expats wishing to stretch their retirement dollars while maintaining a sophisticated, first-class lifestyle.
And although property prices are on the rise, it's not too late to find an affordable dream property in Malaysia…provided you get in soon and know how to find the best values.
I'll show you the best way I know of to make that happen in just a moment.
But first, here's how a Canadian couple completely revolutionised their lifestyle by moving to Malaysia a few years ago…and what their new life is like right now.
(Remember, this could be YOU!)
"We Never Imagined That Life

Here Would Be So Good"

Most evenings, Canadian expats Susan and Fred Murray can be found leisurely sipping sundowners and enjoying the sunset from their penthouse balcony in Penang, Malaysia.

But they didn't always have it so good.

Just a few years ago, Fred had his own building company in Edmonton, Alberta.

Susan was a busy physiotherapist.

Like most people, their lives revolved around their family and their jobs.

"Edmonton is a bitterly cold place in winter, and the truth is the winters were killing us," Fred says.

"Susan has arthritis and, when push came to shove, the thought of spending our years retired there was horrible. We'd been travelling to Malaysia and Thailand for a few years, and we liked what we saw. The people were super friendly, they genuinely liked Westerners, and the thought of spending at least seven months of the year in the tropics appealed."

After several years researching property and the different countries that were on offer, they instinctively knew that Malaysia was where they wanted to settle.

Its moderate tropical climate, low cost of living, and the people's welcoming attitude to foreigners were all factors that gave Malaysia the edge.

Today, as with most of Penang's 10,000-strong expat community, Susan and Fred find staying in is the hard thing.

Most evenings they are out with their many friends, both locals and expats.

In fact, eating out locally is so cheap that Fred and Susan regularly dine out.

A local dish, which might include half a kilo of prawns, savoury chicken, buttered fish and fresh vegetables, costs as little as $19.50 for two.

"We own our own apartment, so our monthly costs are low—maybe $1,300 a month—and that figure is dictated by the amount of alcohol we consume," Fred laughs.

"Sometimes it's more, sometimes it's less."

Utilities cost little in Malaysia. "Electricity is our biggest expense, and that runs about $105 a month," says Fred.

"We sleep with the A/C on in the bedroom at night, and I often use it when I'm working in my office. Gas for the cooker? Well, we eat out almost every night and I've had the same gas canister in the kitchen for eight months now, so what's that average at? Maybe $1.30 every six months."

People who eat in most nights don't spend that much more, and on average spend $3.90 every quarter.

"We've been going back to Canada for four months of the year, every year, for the past six years, when spring and summer kick in, to see the family. It's a good contrast and I like the seasons. The family has been over here, too."

"But to be honest, next year we are only going back for three months, and we are talking about shortening that, too. We love our lifestyle in Penang and we often talk to each other about living the dream, and we are, you know. We never imagined that life here would be so good," says Fred.
But Is Malaysia Right For YOU?
Even though Malaysia offers so, so much to discerning expats who want to enjoy the finest things in life (without spending a fortune), there are a few things about Malaysia that may stop you from ever calling it your new part-time or full-time home.
One concern that we hear pop up from time to time is the language barrier.
Do people even speak English in Malaysia?
Absolutely! You'll find that most locals speak at least passable English.
And many speak it very, very well!
You see, Malaysia is an extremely cosmopolitan country. People from all over the world call it home. And since English is the main international language... AND since Malaysia has its British past, English is widely-spoken.
Another concern that some people have is whether there will be any other like-minded people in Malaysia...and if it will be "too different" to back home.
Well...with close to 200,000 expats from all over the world now living and retiring in Malaysia—combined with the fact that you'll find many, many Western-style amenities in Malaysia (fast-food and chain restaurants...shopping centres with top-name brands...luxury-style, air-conditioned cinemas...countless coffee shops and cafes...and more)—you'll never, EVER feel like you're "winging it" or giving up too much.
Once you get settled in Malaysia, you won't want for anything.
It's easy, cheap yet sophisticated living. And it's something you can make happen...starting today!
Yes...
YOU can enjoy the same high-quality lifestyle at an affordable price in Malaysia—one of the top retirement destinations in the world for Australians.
But before you do that, you must ask yourself a few very important questions.
For starters…
What's The Best "First Step" On

Your Journey Towards Living

Part-Time Or Full-Time In

Sophisticated, Affordable Malaysia?

That alone is a critical question to answer.

After all, there's a lot to figure out! And you DO have to start somewhere!

You've got to ask yourself questions like:
"Where are the best places for expats to live?"
"How much does it cost to buy a home? And what will my legal rights be as an expat property owner?"
"How much is a round-trip ticket to Malaysia? How long is the flight? And what kind of visa—if any—will I need?"
"How can I meet other like-minded expats, and build a network of new friends and contacts?"
"Where are the best shopping centres? Places where I can buy modern items like HD computer monitors…hoovers…gas barbecues…and lenses for my digital SLR?"
"What's the best way to get around? Do I need a car? A motorbike? Or will public transportation suffice?"
"What kind of mobile phone coverage and high-speed internet access will I find in Malaysia—and how can I set everything up as easily and hassle-free as possible once I arrive?"
"Where are the best restaurants? What's the food like there? Can I find Western-style food in grocery stores?"
"Where are the best dentists, doctors and hospitals—and how much would I expect to pay for a teeth-cleaning and filling…an annual check-up…corrective eye surgery…or a hip replacement if needed?"
"What do I need to qualify for Malaysia's money-saving retirement program?"
Well…to answer all questions like these and more, we've created an all-inclusive up-to-date guide on how to make Malaysia your new part-time or full-time home.
And it is, quite frankly, the very best "first-step" towards enjoying a great new life in Malaysia that I know of.
And it can help YOU start "living like royalty" in Malaysia without ever wondering what you need to do first…second…third…and every step after that.
Here's what this is all about.
The Most Comprehensive Guide On Living, Retiring And Starting A New Business
In Malaysia We've Ever Published
We've compiled our experience and first-hand information into the most complete resource to Malaysia we've ever published.
It's called Escape to Malaysia: Everything You Need to Know to Retire Better, Invest Well and Enjoy the Good Life for Less. This recently expanded and updated manual is—without question—the most COMPREHENSIVE and CURRENT guide to living and retiring in today's Malaysia.
In truth, to call it a 'guide' is an understatement.
This is nothing like the Rough Guides or Lonely Planet.
Not by any stretch.
This latest edition of the manual gives you everything you need to live, travel, buy real estate or retire in Malaysia.
We've included contacts and how-to information in every chapter—filling this manual with the kind of first-hand, on-the-ground insights you can gather only when you live in a place.
We've included step-by-step guidelines for every section…the useful things you won't find in a run-of-the-mill guidebook or an embassy's country report…the subtleties of the visa rules…the best hotels in our favourite locales…how to find a real estate agent, a bank and a lawyer you can trust…and so much more.
At your local bookstore, you'll find a short stack of guidebooks about travelling through Malaysia…and an online search invariably produces hundreds of websites with Malaysia content.
None of this compares with our latest and greatest resource on Malaysia.
This Is Not A Guide For

A General Audience…

This powerful, one-of-a-kind resource on Malaysia is designed to help you focus your search for the right place to live and invest…and, specifically, to introduce you, in full detail, to all the reasons Malaysia should be at the top of your list.

It's like having a consultant walk you through your options and offer you advice.

Only instead of paying somebody hundreds or even thousands of dollars for their time and expertise, you get the benefit of the author's hard-won, on-the-ground experience of starting a new life in Malaysia.

He's done all the hard work for you…so you don't have to!
Meet Keith Hockton—Your "Eyes On
The Ground" In Exciting Malaysia
International Living Australia contributor Keith Hockton used to be an investment banker.
He liked his job. He made good money. And he was happy.
However, back in 2008, he made a conscious decision in the way he saw things…and the way he thought about his life.
He knew he and his wife wanted to move somewhere exotic. And they also wanted to do some high-quality travelling before it was too late.
That's why Southeast Asia—and specifically Penang, Malaysia—made perfect sense to them.
Penang offered a low cost-of-living, friendly people and year-round warm tropical weather. (Keith will tell you first-hand how much he hates cold weather…so he's pretty happy with Penang's year-round average temperature of 27 degrees.)
"Life is easier since I came to Malaysia," Keith said. "I've been able to pursue all my interests—particularly writing. I started off by writing a book on scuba diving—that's in its third print today. And now I write for a living…all because I took a chance and made the move."
You see, Keith has already done all the "hard" stuff when he made the move to Malaysia with his wife.
He had to figure out the best places to live…what visa to apply for…build a network of trustworthy contacts…discover the best restaurants…the works.
And he's taken everything he learned in his experience moving to Malaysia and documented it in this manual.
Here's A Taste Of What You'll Discover When You Get Your Hands On This Incredibly Powerful Resource On Malaysia
You'll discover:
The best places for expats to live and retire…you'll want to get your hands on this so that you're pointed in the right direction from the get-go…
How much you can expect to pay for typical properties…you'll be pleasantly surprised at the good value…
Malaysia's most beautiful island—and how to live there without spending a fortune…
The city in Malaysia "where café culture rules"…
How to buy property…it's important to know how to do it right
How to find the right solicitor…having the right solicitor saves you time and money
Malaysia's visa and residence options for expats…we lay out your options so you get the full story…
How to obtain permanent residence…
How to get a Malaysian work permit…
Where to go for "the best healthcare in the world" in Malaysia…this section will surprise and delight you when you understand what's available—and the price…
How much you can expect to spend month-to-month…you'll be well-informed so you won't encounter any surprises…
How to move your household goods…what you need to bring and what's good to leave at home…
How to set up your mobile devices…so you hit the ground running…
How to take your pet with you…and the best way to transport him…
The best places in Malaysia to dine on gourmet food at street stalls…I know you think "street stalls" and "gourmet" don't go in the same sentence…but in this city, the food stalls are world-renowned for the quality of their food…
A complete list of contacts in Malaysia—vetted by satisfied expats who've gone before you…
…and much, much, MUCH more!
It Couldn't Be Easier—Or More Affordable—To Get Started!
So how much…then…does it cost to get your hands on a copy of this ultra-powerful, ultra-helpful resource on Malaysia?
When you consider how much time, money and energy Keith Hockton invested in this project, we could easily justify charging several hundred dollars.
The good news for you is...it won't cost you anywhere near that much.
That's because we want to make it as affordable as possible for you to discover the low-cost wonders of Malaysia.
So instead of asking for $500…$300…$200…or even $100 (which would be a MASSIVE bargain for this kind of how-to info), we're only asking for $99.
For just $99 you can get your hands on the most complete, the most comprehensive and the most cutting-edge resource on how to live WELL and AFFORDABLY in Malaysia today.
You'll find out EXACTLY what you need to do. Everything you need to know is included in this invaluable Malaysia resource.
Order now and you'll receive instant access to the latest edition of Escape to Malaysia: Everything You Need to Know to Retire Better, Invest Well and Enjoy the Good Life for Less as soon as your order is processed.
Then you can start planning your trip to Malaysia…confident that you'll know exactly where to go…what to do…who to contact and more…without spending a fortune or enduring unnecessary hassles.
You won't find this kind of information anywhere else…at any price!
And, Of Course, You Can

Check It Out with Confidence Thanks to Our Money-Back Guarantee!

If you're truly seeking a REAL way to enjoy a sophisticated lifestyle on a tropical island WITHOUT spending a fortune…

…to benefit from one of the world's most progressive money-saving programs for expats…

…to take advantage of superior, quality healthcare and hospitals at a small fraction of the price you'd pay back home…

…to enjoy some of the tastiest exotic cuisine you'll ever experience in your entire life—all for just a few dollars…

…to live in a place where it's warm and sunny 12 months a year…where people speak English and welcome visitors with open arms…where the omnipresent views of the jungle, mountains and turquoise seas always inspire you…

…then I strongly urge you to give this opportunity a try today.

In fact, we're so confident you'll be impressed by everything you'll discover in this Malaysia resource, we're going to give you 30 days to explore everything in it.

And then, if you decide that Malaysia is not for you, just let us know and we'll refund your money in full—no questions asked.
But Don't Wait!
The Time to Consider Malaysia is NOW!
You don't want to delay and miss out on these great ground-floor opportunities, as other readers have regretted doing in the past.
Expect these new places to experience the same kind of growth and success as the many havens we've recommended in the past.
Once the expat havens we've revealed in this special resource receive more and more press, even more foreigners will start coming here in search of sophisticated, affordable tropical living with all the "bells and whistles"…and property prices will almost definitely skyrocket.
And remember, this is a no obligation offer with our 30-day money-back guarantee.
You've got nothing to lose…and so much to gain.
To order, simply click on the order button and follow the instructions.
It could be one of the smartest decisions you make this year…if not your entire life.
Sincerely,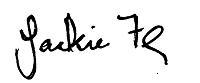 Jackie Flynn
Publisher, International Living Australia
P.S. A truly sophisticated, exotic, yet wildly affordable lifestyle awaits you in Malaysia…with housing and land costs that are a mere fraction of what you'll find in other modern, First-World countries. But don't wait for long. The time is NOW for you to make your move and find the best deals. If you've ever wanted to enjoy the best of all worlds, don't waste another moment and order this one-of-a-kind resource on Malaysia NOW! You'll be glad you did.
P.P.S. There's never been a better time to check out Malaysia—one of the top retirement destinations in the world for Australians—than RIGHT NOW. And because of all the on-the-ground legwork we've done on your behalf, there's no better way to take the first step toward living or retiring there—either part-time or full-time—than ordering the latest version of Escape to Malaysia. It could literally save you thousands...even tens of thousands of dollars...and countless amounts of time and energy in the process.