7 Great Retirement Towns You've Never Heard of…
You could have an apartment in a vibrant city with a great café culture…An "old kingdom" hideaway with colourful examples of artisan traditions everywhere you look…
A waterfront view over a lovely beach…
And live the good life…

on Your Age Pension alone…

Dear Reader,

Finally, some good news about retirement…

Turns out there ARE still places where you can afford to kick back and enjoy life in your "golden years"… where you don't have to be wealthy to do it.

Seems like all we hear in the news is how people aren't saving enough to retire on comfortably… how the costs for healthcare, groceries, and petrol are going up… how the super funds you're expecting may be restricted until later in life…

A recent OECD study revealed that more than one-third of Australian pensioners live below the poverty line… making it one of the worst places in the world when it comes to the financial security of older people.

The message is always: Work longer… scale back your plans… or never retire at all.

But there's a solution almost nobody is talking about.

A solution that will allow you to reclaim your retirement and live very comfortably, no matter how much savings—or how little—you have.

Some estimates put the number of Australians currently taking advantage of this solution at 77,000.

And you could do it, too.

If you're concerned about how you'll fund an enjoyable life in the years to come, you should know…

You've got a lot more options than you may realise…

Places where there's plenty to do to keep you busy… where the climate is agreeable year-round… where you can make your retirement dollars stretch…

These places exist… many of them in locales that will knock your socks off.

Let me show you what I mean…
A Vibrant University Town…
If you like the idea of living in a place where the weather is great year-round… the water is never far away… and there are plenty of distractions to keep you entertained, from snorkelling to golfing to great restaurants, to bands and concerts… I know just the place.
It's been dubbed "The City of Gentle People," and with reason—you'll find the locals friendly and warm. This is an ocean-side community that offers you an unhurried, tropical lifestyle… and for far less that it would cost you to stay home.
It's the kind of community where you can enjoy the energy a young and lively population of students brings… and take advantage of the great (and cheap) eateries… the sporting events, the concerts, and more. Frankly, it provides a nice blend of ocean escape and college town.
Long ago settled by the Spanish, today their legacy remains visible in the wide, tree-lined promenade, old churches, bell tower, and colonial-era homes.
The number one draw, however, just may be the low cost of good living…
In some expat areas, you can rent a two-bedroom apartment for $390 a month. A three-bedroom, two-bath house about a kilometre and a half outside of town rents for under $500.
It costs about $193 a month to belong to the golf club… you can get a haircut for $1.30… most meals are in the $2.50 to $9 range… and even luxuries like massages ($8) and pedicures ($1.60) are priced so low that such luxuries become easily accessible.
One expat reports that he and his wife live very comfortably—including lots of golf and eating out—for just $1,930 a month.
A Royal Golf Haven on the Beach
Or how would you like to live on the coast in a community that has been a summer retreat for kings and aristocracy since the 1920s?
The sun-splashed enclave boasts an eight-kilometre-long white sand beach lined with shops and seafood restaurants.
A delicious meal at one of them will set you back just $14 for a couple of dishes and a beer. Local food stalls are fabulous as well, and there you can dine for as little as $3.20.
This place is a golfer's dream, with nine golf courses to choose from and modest green fees. At one of the very top courses in town, you can secure a lifetime membership for just $6,388.
Five minutes from the beach, you can rent a one-bedroom, one-bath apartment with a terrace that overlooks a shared swimming pool for just $709 a month.
If golf is your passion, you might like a home smack in the heart of the best golf district. Here one-bedroom, one-bathroom apartments are available—and the value is extraordinary: They feature a kitchen, living room, and a balcony with mountain and garden views. There are indoor putting greens, a public lounge area, a swimming pool, café, exercise room, conference room, wireless internet, a laundry, and a maid service. The rent? Just $985 a month.
Expats report a couple can live comfortably in this sun-splashed resort retreat for about $1,577 a month, all in. Not bad for a truly high-end lifestyle! Consider how you'd be skimping on that budget at home.
An "Old Kingdom" Cultural Retreat…
Or, all things considered, maybe you'd prefer a culturally-rewarding region chock-full of ancient temples and distinctive architecture. A place of flowers, fruit, joyful festivals—and colour is everywhere.
I know of a place that suits that description perfectly, brimming with golden temples, teakwood houses, and dragon sculptures. With artisan traditions going back centuries, the major draws include hand-loomed fabrics, teak furniture, silversmith work, metalwork, woodcarving, lacquer ware, paper-making, and ceramics.
And that's complimented by thoroughly modern—yet inexpensive—healthcare. There are several first-class hospitals (with English-speaking staff), and thousands of retired people from all over the world already call it home.
In these little-known destinations—and four more I'd like to tell you about today—you could live well… even better than you do now… for less than it would cost you to stay home.
Watch Your Nest Egg Expand…
My name is Jackie Flynn, and the organisation I lead is well-respected for the ground-breaking research and work we've done over the last three and a half decades on the subject of retirement.
One might not know us, but publications like the Sydney Morning Herald, the New York Times, Forbes, and the Wall Street Journal contact us when they need an expert opinion about alternative retirement solutions and the places where retirees can get the most bang for their buck.
Just think about it…
How much more enjoyable would your life be if you knew that at the end of every month you'd have twice as much money in your pocket as you do now?
What if instead of paying $180 or more for a dental cleaning… you could be in and out for $32?
What if instead of paying a housekeeper $120 to clean for half a day once a month… you could have somebody reliable and friendly tidy and even cook for you twice a week all month long for just $60?
What if you could play twice as much golf but spend half what you do now? It's infinitely doable when an annual club membership goes for just $185 and eighteen holes plus a golf cart and a caddie (inclusive of tip) sets you back just $40 a round.
I'd like to tell you where—and how—all that is possible in a special report my team has put together called 7 Great Retirement Towns You've Never Heard of… Where You Can Live Better for Less.
In fact, I'd like to give you a complimentary copy today.
I'll tell you how to get your copy in a moment. But first, let me ask you a question…
If Money Were No Object, What Would

Your Dream Retirement Look Like?

Maybe you see yourself in a mountain escape… or sitting on the beach… or an apartment in a big city, right in the exciting thick of things…

Maybe you always mused about having a coastal getaway. Or it could be lush, verdant mountains you see in your mind's eye…

Whatever you imagine, keep that idea front-and-centre for a minute.

Because you should know: Even though a comfortable retirement in Australia isn't a given today… in the right places overseas… it CAN be.

In our hyper-connected world, it's so much easier than ever to travel… and to stay connected while you do. It used to be that only the very wealthy could afford to jet set around the planet. And only they had the resources to figure out where to go.

But today, so many more places are so much easier to access. And once there, you're not cut off from home the way you once were.

You can be in a coffee house in a medieval, walled university town and have internet access that allows you to read the Sydney Morning Herald online. You can be in your living room with the glittering azure waters out your window, and have Aussie Rules playing on your television. You can be sitting literally with your toes buried in the golden sand and from the iPad on your lap, talk with—and look at—your friends and family back home in real time.

All of a sudden the world is full of possibilities for comfortable (and affordable) living in places where you couldn't have lived so well even 10 or 15 years ago.
Your Timing is Perfect Right Now
We inhabit a truly international world… and there's never been a better time in history to explore, embrace, and enjoy it.
You hear about one world in the papers and on the news… it's a world of crisis… economic hardship… war… scandal… politics. You know the old adage: If it bleeds, it leads.
But there's a whole other world out there I'd like to introduce you to. A world full of opportunity… and possibility. Communities set in beautiful landscapes… where the people are welcoming and friendly. Places where—because it's so much more affordable to live—you don't have to work so hard or so long.
Places where you can control what your life looks like. Places where every day can be an exotic adventure…
If you know where to go, you don't have to be rich to retire well… to retire with the confidence that you won't outlive your nest egg.
In the right places overseas, you can count on excellent, caring—affordable—healthcare that'll see you through in good form…
You can enjoy a retirement where you have the funds to relax, to travel… to do some good…
In these places I'd like to tell you about —beautiful, welcoming, simpler, saner places—you can create the retirement of your dreams for $1,860 a month… or even less.
Fortune magazine has said this overseas solution—taken in the right places—can be "a way to double your retirement dollar."
The Sydney Morning Herald says, "With a cheaper cost of living, summer all year round and rapidly improving social services, it's not surprising retirees are starting to ditch the chaos of metropolitan Australia."
In 7 Great Retirement Towns You've Never Heard of… Where You Can Live Better for Less—you'll find out where, today, you could make it your plan…
We'll show you how to upgrade your lifestyle…
Just like two retired school teachers I know have done. They'd had enough of the classroom grind and of grading papers. So for less than $132,000, they bought a house they love, tucked into a lush rural valley along a rushing river. (The kind of spot you'd pay at least $400,000 for in New South Wales—if not more.)
Their housing is paid for, and they live quite comfortably on less than $900 a month. They're able to garden… relax… take their days as they come. And they retired a decade earlier than they ever could back home.
Tom Roberts tells a similar story. He, too, is happily settled in a good-value haven overseas. He says, "[This place] was a no brainer for me. It offers a high standard of living with access to everything I need at a bargain price, from accommodation to healthcare. I get more bang for my buck than I could ever hope for in Australia."
Alan Wayne lives comfortably on an island retreat you'll learn about in 7 Great Retirement Towns You've Never Heard of… Where You Can Live Better for Less.
He says it's "laidback the way Hawaii is, but at a fraction of the cost."
My point is: You don't have to be wealthy to take advantage of opportunities overseas.
At home, your retirement options may be fewer and fewer today… but in the right places overseas, they expand…
In the places we recommend, you can retire comfortably on what for some people would be a car payment back home.
It means you could retire early…
Enjoy the comfort of knowing you won't outlive your nest egg…
Even buy that second home you reckoned you could never afford… and spend part of the year in a perfect-weather haven you love…
These are communities that are safe… where it's easy to keep in touch with family and friends back home… where you can access good healthcare… make friends… enjoy life…
Places where you can embrace an adventure in retirement.
If a rocking chair isn't what you had in mind—and you don't much like the idea of working into your 80s—then take a look at some of the good-value options you have overseas today…
A Laid-Back, Country-Club Life…
In 7 Great Retirement Towns You've Never Heard of… Where You Can Live Better for Less, we'll tell you about an island community that offers a healthy—and fun—country-club culture. If you like golf or tennis, this deserves your attention. Because with top-class amenities, it's easy to live the high life, given that it costs a small fraction of what you'd expect to pay at home.
Take one of the three very fine, five-star club facilities on the island. Set within 16 lush acres, and with more lawn tennis courts than any other club in the country, it costs just $5,000 to join. A similar club in Sydney, with lawn tennis facilities, would be the Royal Sydney Golf Club—which costs $30,000 to join and has a nine-year waiting list.
Most of the clubs in this haven also offer transferable membership, so if you choose to leave, you can sell it on. There are also reciprocal rights to other clubs around the world, including in Australia.
As one happy expat couple there puts it, "Between the lower rental costs, lower utilities and eating locally a few days a week, we are looking at a 50% lower cost of living than back home.
"A round of golf back home was $97, whereas here it's $40. A tennis pro could cost up to $135 an hour back home, whereas here it's $20…"
A Cosmopolitan Escape
If you're a person who likes to have access to world-class entertainment—from opera sensations to international ballet companies to jazz impresarios—you'll find something you like in 7 Great Retirement Towns You've Never Heard of… Where You Can Live Better for Less.
There's a place where so many restaurants exist you couldn't eat in all of them if you went out every day for two years. It's a world-class destination that in-the-know celebrities like Michael Douglas, Angelina Jolie, and Martha Stewart visit. But chances are, you've never given it more than a passing thought—if that.
Yet this is a first-class, cosmopolitan destination. The medical care is top notch… you can get anything you need, from computer parts to pies… and living here costs a small fraction of what it would to live in Sydney or Perth.
For instance, instead of the hundreds—even thousands—of dollars you're used to spending on property tax and such, in this place, you could trim that burden back to nearly nothing.
You see, qualifying properties come with a tax exemption of up to 20 years. So if you wanted to buy a retirement retreat, you could do it—and save big.
And property itself is remarkably affordable. There's a two-bedroom, two-bath apartment right in the thick of things on a high floor with a water view from the balcony and with a pool, gym, and 24-hour doorman in the building. It comes with all the appliances and with a parking space, too—for just $242,588.
Now you may never have considered a retirement abroad before. And to be sure: It's not a good fit for everyone. But I hope you see my point: In the right places, it's like getting a raise… lower taxes… lower cost of living… and a higher quality of life…
And today you have more choice than ever overseas…
The Grace of Old-World Europe
In 7 Great Retirement Towns You've Never Heard of… Where You Can Live Better for Less we point you to a place Ernest Hemingway loved for the bull fights and the fishing… a place where the pace of life is slow and attention is paid to the ceremony of food and wine.
The community I have in mind is often overlooked, which is too bad, because it offers a mild, Mediterranean climate, urban beaches, plenty of culture, and a large historic centre to wander. There are long stretches of beach right in the city, and seaside restaurants and small hotels line the coast.
Palm trees speak to the warm climate, and the whole city is very green—with a massive park and greenway running through the middle of it, right to the sea. It's home to green meadows, giant shade trees, walking and bicycle paths. Plus there's a vast entertainment complex that includes a planetarium, science museum, ocean aquarium, opera house, performing-arts centre, and more…
And you can live here remarkably affordably—about $2,570 for a couple, all in. So that budget would include rent, which ranges in this area from $643 to $965 a month for a one- or two-bedroom apartment.
Exotic Coastal Living… for Less
And your options don't end there. In another destination we tell you about in 7 Great Retirement Towns You've Never Heard of… Where You Can Live Better for Less, you can enjoy a tropical climate, beaches, the friendly, hospitable nature of the locals…all at a low cost of living that makes it a dream come true.
On this island city you get the laidback island lifestyle…with the benefits of a big city. There are Western-style cinemas playing new-release movies, golf courses that you can play on for $12, beautiful beaches just 30 minutes away, and hundreds of international restaurants to choose from.
"The low cost of house helpers is another perk of living here," says one happy transplant. "All this means you'll spend more time here doing the things you want. The people here, both local and foreign, know how to enjoy life."
You will, too, when you discover a life of luxury on a budget of $3,200 a month.
Trade Up in Retirement… for Less

than It Would Cost You to Stay Home

In Australia today, nest eggs are shrinking. Expenses for healthcare and day-to-day staples are on the rise. You may be looking at working longer before you can access your super funds. And there is, simply put, less and less of a cushion available to retirees.

But the thing is… in the overseas destinations we'll tell you about in 7 Great Retirement Towns You've Never Heard of… Where You Can Live Better for Less—scattered from Asia to Latin America to Europe—you can make your dream retirement real.

Instead of downsizing… you can trade up. And banish all those worries about outliving your next egg.

You don't have to struggle in retirement.

Ben Carlson embraced opportunity abroad, and today he's living well. A self-described "work-a-holic" he'd had enough of the grind. But he couldn't see how to swing a comfortable retirement in his hometown of Perth.

By moving to a low-cost, high-value locale, he hit the jackpot. Now he lives on less than $1,430 a month and says, "I could spend less, but I like to eat out at nice restaurants and socialise a fair bit.

"My biggest expense is rent, but I only pay $430 a month for a two- bedroom apartment in one of the nicest neighbourhoods… utilities set me back $100 to $140, and I spend another $25 per month for unlimited WiFi so I can connect on Facebook and Skype with friends and family back home.

"At times it can feel like I am back in Australia but all I have to do is walk down the street and instantly return to the local way of life. This country offers the best of both worlds. The money from my pension would barely cover basic expenses back in Perth but [here] I get to live life with a bit of luxury instead."

Rick Whitehouse went overseas, too. He's worked hard all his life, but he was ready for a change… craved the adventure of a retirement a little less ordinary… and needed to find a place where he could afford to kick back and relax.

"One of the main reasons I moved is that Australia is too expensive. We have a great country, but cheap it is not. I worked all my life and accumulated a decent amount of unrestricted non-preserved benefits in my super that I could withdraw early."

He realised his lifestyle in Sydney was going to quickly eat through his cash, and came to the conclusion that he would find better value for money elsewhere.

And he has… today he's been able to reduce his expenses to less than $1,500 per month—without sacrificing a thing. He says, "Cost of living was an important factor for me, yet my greatest wealth has come from being healthy and happy. You just have to grab your dream with both hands and don't ever settle for less."
In the Right Places Overseas…

You Have Good Options for Safe, Comfortable, Affordable Living (Adventure Built-in)

In 7 Great Retirement Towns You've Never Heard of Where You Can Live Better for Less we'll pull back the curtain and introduce you to communities where you can embrace the retirement of your dreams… and do it for less than it would cost you to stay at home.

I'd like to give you a COMPLIMENTARY copy of this special report today.

All I ask in exchange is that you take a look at International Living Australia, my organisation's monthly magazine.

If what you've heard here appeals to you, then I know you'll enjoy—and value—the in-depth coverage International Living delivers directly to your inbox every month.

Not just suggestions for retirement towns you might like—but also secrets that show you how to travel better, and spend less… reduce your taxes… start your own international business… explore exotic, foreign lands… pinpoint profitable property markets abroad… and more…

In International Living Australia each month, we delve into the details you need to take action. We share our contacts. We lay out the pluses and minuses. And we keep you up-to-date on the latest developments with the best havens abroad.

And our readers share their own stories of their experiences overseas.
The World's Most Well-Respected Resource

for Overseas Opportunities

When it comes to overseas intelligence like this, you won't find a more well-respected source than International Living.

For more than three and a half decades, we've had contributors stationed around the globe. It means we've got on-the-ground access to the real story—as it unfolds. And long perspective as well.

When reporters at big newspapers, magazines, and television news programs… when they need the real story about where the overseas opportunities are today — they call us.

I think you'll understand why, once you've seen International Living for yourself.

Agree to take a look at it today—and I'll send you a complimentary copy of 7 Great Retirement Towns You've Never Heard of… Where You Can Live Better for Less (list price: $27).

And it is yours to keep—no charge—even if you decide International Living Australia isn't for you after all.

I feel confident, though, that you'll like what you see.

Because the secrets, tips, and solutions that appear in International Living Australia show you a world full of extraordinary opportunities. Things you can do to make your life not only more comfortable and more fun… but more profitable, too…

In 1984, for instance, we told readers about an investment on the Samara Bay in Costa Rica. Back then, you could get in for between $2,000 and $4,000. Today, that investment would be worth more than $140,000.

In the 1990s, we pointed readers to this kind of play again in Belize… and watched as the values soared. A reader who bought on the tropical, palm-lined island of Ambergris for $29,950 back then could sell for $125,000 today.

And we're still showcasing opportunities like that…

Like a window of opportunity along Spain's Costa del Sol that we've told readers about. In the wake of the economic downturn in 2008, this sun-splashed region suffered. Developers had built lots of new properties to serve the people from northern climes coming to holiday, retire, or spend their winters. But when the buyers dried up… the banks found themselves holding lots of properties on their books. Many wouldn't be worth your attention. But the best-in-class ones would be. And the banks have been prepared to sell these at 70% off.

Right now you can own a 2-bed, 2-bath apartment in an exclusive golf resort—not for the $500,000 you'd expect to pay… but for just $140,137.

In International Living Australia each month, we'll share with you money-making, money-saving secrets like those… and more…
The Retirement You Always Dreamed of…

for the Price of a Pint of Beer

Plus when you agree to take a look at International Living Australia today, not only will you receive a complimentary copy of 7 Great Retirement Towns You've Never Heard of… Where You Can Live Better for Less, but I'll ALSO shave nearly 30% off the regular price.

So instead of $69 per year for 12 monthly issues delivered to your email inbox monthly, it's yours today for just $69 $49.

That's only $4.08 a month. Less than you hand over for a pint of beer at a bar. Yet it could save your retirement.

And that's not all. If you act now—I'll send along something extra, too…
Special Fast-Reply Bonus
Also Yours—On The House—When You Act Now
It's called Jet-Set Secrets: How to Enjoy an International Life Without Spending a Fortune. This 103-page report—available instantly via downloadable PDF—will give you heaps of new ideas about places to visit… and live. In it you'll discover all sorts of money-saving, time-trimming, life-enhancing secrets…
You'll find out about great-value destinations for retirement (on the beach, in mountain towns, even in cosmopolitan cities)… and new possibilities for travel from on-the-ground insiders who share secrets you cannot find through any Google search.
From Thailand to Costa Rica… Italy to Malaysia… Belize to France… Uruguay to Ecuador… you'd be surprised at the options you have all over the world… when you know how and where to find them.
And this second Special Report is yours—with my compliments—too, when you take me up within the next 24 hours on this special introductory offer for International Living Australia.
Recommendations Worth Thousands…

Yours for Pennies on the Dollar

The opportunities we deliver in International Living could be worth thousands (or even tens of thousands) of dollars for you. Both in savings… and in potential gains…

They've proven their worth many times over for thousands upon thousands of readers in the more than three and a half decades we've been in business.

People who took advantage of the great overseas retirement opportunities I've talked about and, today, have their nest eggs tucked away in a beachfront home or in a cosmopolitan escape in a burgeoning market… people retired like royalty on the Age Pension alone…

Readers just like you living with confidence overseas, enjoying the comforts of a retirement that they simply couldn't have afforded at home…

With International Living Australia as your guide, you can do the same thing.

But to take advantage of this deal, you need to act now…
My Guarantee to You…
With this unusual introductory offer today, we're giving you—two complimentary special research reports. Plus we've also discounted our annual subscription.
It means we'll send you $143 worth of intelligence, including 12 issues of International Living Australia, for just $143 $49.
Give it a try.
If—at any point—you decide the recommendations and solutions about living better for less overseas, making money, saving money, and travelling better aren't for you after all—no problem.
Let us know within 30 days, and we'll immediately take your name off the subscriber list and send you a full refund. No questions, no fuss.
No matter what you decide, the Special Research Reports are yours to keep…
A complimentary copy of 7 Great Retirement Towns You've Never Heard of… Where You Can Live Better for Less (list price: $27)
A complimentary copy of Jet-Set Secrets: How to Enjoy an International Life without Spending a Fortune (list price: $47)
And I'm not sure when—or if—we'll offer it again.
If you're at all concerned about how you'll live out your "golden years," you owe it to yourself to give International Living Australia a try. Just take a look at the great options you have overseas. I'm willing to bet you'll be surprised at what you discover.
Don't delay. Act now—give International Living Australia a try.
Sincerely,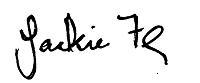 Jackie Flynn,
Publisher, International Living Australia
P.S. I believe you'll be very impressed by what you find in your two Special Research Reports and in International Living Australia. Readers tell us the intelligence we share has changed their lives…
I get great pleasure from reading International Living Australia each month. The publication opens a world of ideas, news and views that would otherwise escape my attention. Specific information on the cost of living in overseas locations, tips on making such a step work, possible ways to execute, and the surfeit of email contacts for services, combine to make the concept enticing.'
—Richard
'I love the International Living Australia issues. I am a ways off from retirement at having just turned 40. However, I believe the timing is perfect for planning the future to retire sooner. ILA has given me the opportunity to research where I would like to retire, and the logistics involved in setting up and maintaining the lifestyle, including being able to return to visit family in a real and practical way, free from any hard-selling advertisement.'
—Scott C
'I have just received my issue of International Living Australia and, as usual, it is jam-packed with wonderful stories and articles on faraway, magic places. However, the magic is balanced by a very professional and objective stance, providing factual information on how to retire and live overseas for a much lower cost than in Australia. I love reading the interesting articles, and have planned my next couple of overseas holidays from my reading. I love the magazine and look forward to receiving it every month. A great buy!'
—Maureen