Searching for Your

"Just Right" Place Overseas?
We'll Show You the World's Best Retirement Havens for 2018—FREE

Dear International Living Australia Reader,
In the country that takes the #1 spot on our hot-off-the-presses 2018 Global Retirement Rankings for International Living Australia, you could live the lifestyle of a high-end investment banker…on a retail assistant's budget.
In fact, lots of people just like you already are. In this place, a couple can live comfortably for $2,000 a month, including rent.
"Our cost of living is one third of what it was before," says Keith H., "we enjoy average daily temperatures of 27 degrees year-round and English is widely spoken…
"My apartment is a 220-square-metre, three-bedroom, three-bathroom home with access to a pool, small gym, 24-hour security and two car parking spaces. My wife Lisa and I pay $850 a month for that—expansive views of the hillsides included. You can find cheaper, too, as little as $600 a month for a perfectly liveable and decent place."
He's not alone in his enthusiasm for the high-end lifestyle he can enjoy with prices so low…
"Altogether, we spend around $2,550 per month, but you could get by on much less than that," says 56-year-old Christine H. of her and her husband Steve's life in this great-value country. "Our monthly budget covers rent, doctors, leasing a car, petrol and all the incidentals…spending about $65 is more than ample for two people to eat dinner out and includes alcohol. For a really top-end meal, it would cost the two of us less than $100."
Speaking value for money, the quality of life in this Southeast Asian haven is hard to beat.
Life here is just so easy. You'll get by in English without much of a hitch. If you chose to drive, you'll find the roads are excellent. And you'll have no problem locating high-speed internet.
Healthcare is world class—doctors speak English and you can see a specialist for as little as $28 without any need for an appointment. You just turn up.
It's the same with dentists. In fact, nearly a million foreigners make their way to this country as medical tourists every year.
As one regular patient from Australia puts it, "You expect the level of comfort and professionalism to be reflected in the final price, but it isn't." The costs in this country are a small fraction of what you'd pay at home.
A crown, for instance, costs just $350 in our #1 overseas retreat, compared to $1,200 in Australia. An implant is just $1,800…but it would cost $7,000 in Australia.
All that said, good values are just the beginning of the benefits that come with our first-place winner. You'll find a pleasant variety in all the different locales where you might relocate—whether you're looking for a full-time escape or just a place to spend a few months each year. You have your pick of coastal escape or highland, small town or big city.
There are pristine beaches and castaway islands to explore by yacht. Fancy a break from the heat? Spend time in the cooler hills, where you can get a taste of the local strawberries or enjoy afternoon tea—a legacy of English colonists.
An Easy, Warm, Welcoming Haven
It's easy to get to—non-stop, return flights from Melbourne can go for less than $400. It's easy to settle in, too, and that's partly down to a local population that's already remarkably diverse.
"I feel welcome," says expat Kirsten R. "People here are so honest, I have been chased down the street by vendors trying to return change or been told we've paid too much and refunded."
It's clean. The roads are swept and public buildings and gardens are immaculately kept.
The country's special visa-designed to attract foreign retirees makes it simple to gain residence and comes with perks like duty-free import of a car and your household goods.
Those are all the "logical" reasons why this nation comes out on top in our rankings…but they aren't the only reasons we recommend this place.
As Keith puts it, "Compared to my stressful, money-focused situation back home, where we never seemed to get ahead no matter how much money I earned, [here] I have plenty of time to live my life and to enjoy the things that I want to do. I work out four days a week, I kayak twice a week and I mountain bike at weekends. I do some freelance writing work when I want to, choose the hours that I want to work and am currently working on my third book."
Live Rich…but Spend Much Less
This is a place where the cost of living is so low, you really can afford to "live rich."
In one spot we like, for instance, there's a fine country club to join—a five-star facility. It has an excellent sailing section, with a good selection of sailing and motorboats that you can use when you join. It also has a well-stocked Scuba section, an Olympic pool with a six-metre deep end, a fabulous library, a state of the art gym, squash and tennis courts and a number of good restaurants. A transferable membership—you can sell it should you leave—costs just $8,500 once off, per couple. Club fees run at about $20 per month. A similar club in Australia would cost about $30,000.
Even in the cosmopolitan capital, you can trade up to a more lavish life…and spend less than it would cost you to stay home.
In this city, you're spoiled for choice when it comes to things to do. It's a hive of activity, with a dizzying range of restaurants, shopping centres, entertainment venues, museums, parks and the well-regarded Philharmonic Orchestra.
All that, yet a couple can live comfortably on $2,000 a month and extravagantly on $3,330 a month, including rent. Basic utility bills can vary significantly depending how much you use your air conditioners, but monthly bills under $70 for a couple are common. Water bills are fantastically affordable, typically less than $4 a month.
In yet another community—this one situated at the tip of a lush peninsula (but just a bridge away from a bustling city)—you're off the traveller's radar screen. But while few people have heard of this escape, expats living there say they absolutely love it.
A well-established expat group makes it easy to settle in, make friends and learn the lay of the land. This place is among the best-kept options for good-value living.
You can understand why immediately when you see it. Pedestrian streets, ornate streetlights and trendy bistros have breathed new life into the Old Town in recent years. At the same time, shopping centres and upscale subdivisions are popping up everywhere, giving this tidy community an unmistakable upwardly mobile appeal.
Jodie and Paul G. decamped from Port Macquarie, Australia to trade up to a better lifestyle in this community. Now they're spending about one-third what they did back home…but living much better.
"We live in a four-bedroom penthouse apartment in a complex with three restaurants, a bar, tennis and squash courts, a pool and sauna and a shopping centre just across the road. The rent is only $1,600 a month."
Since most of their cooking is done at home, they spend around $600 per month on groceries and $120 per month for a maid who not only cleans, but does most of their shopping and cooking. The remainder of their budget goes toward utilities, internet and incidentals.
But you don't have to spend that much to enjoy a truly upscale lifestyle. For instance, consider an 87-square-metre, furnished, two-bedroom apartment. It's on a high floor with a good view of the city. The $669 monthly rental includes a swimming pool, gym and security. It's within walking distance of one of the shopping centres, which has some of the community's best boutiques and restaurants.
Looking for a Beach Town? Your

Perfect Haven Could Well Be on This List

Our #1 pick has a lot to recommend it, no question…

…yet it's just one of the 15 top overseas retirement havens we compare, contrast, rank and rate in International Living Australia's 2018 Global Retirement Rankings.

"Spend less, live better" is a theme the people who've relocated to all our top choices return to again and again.

"We live a life we couldn't have had back home," expats regularly report. "If we were still there…we'd be working, at least part-time, and constantly worrying."

Instead, from the country that takes the second spot in IL Australia's 2018 Global Retirement Rankings, you could ditch the expense and stress of life back home and embrace the excitement of an exotic locale without sacrificing the conveniences of modern life.

This is a country where a couple can live well for $2,400 a month or even less—and you have beach-fringed islands, jungle retreats and buzzing cities to explore…

In one coastal retreat, for instance, you can enjoy long wide sandy beaches and a year-round tropical climate. The warm water is a turquoise blue, tall palms tower over the beach and the sun shines year-round.

You'll find all the infrastructure needed to live a comfortable life—including international-standard healthcare. Surrounded by three national parks, this spot is a nature-lover's haven…and truly postcard-picture beautiful.

But that's just the beginning of what it has to offer. The welcoming and diverse expat community consists of people from Europe, the Americas and Australasia. And there's plenty for everybody to do…

Golfers have eight quality golf courses to choose from, including several that are at international-competition standard.

You can play tennis or badminton, take yoga...and you'll find several fitness facilities to suit your preference and budget.

Water sports including kitesurfing, paddle boarding and surf skiing are readily available and two water slide parks will keep kids old and young active all day.

"Our cost of living is $2,400 per month," says expat Michael C. "That includes groceries, eating out and entertainment, utilities, telephones, WiFi, basic local healthcare and all the other usual incidentals.

"Add to that the annual expenses like health insurance, car and house insurance and the like. In total, we live very comfortably on less than $3,000 per month. That's less than a third of what we were spending back in Australia."

Rental properties of every conceivable option are available here at the beach and longer-term rentals (six-plus months) offer the most attractive pricing. It's possible to secure a two-bedroom, two-bathroom fully furnished apartment in a new complex with air-con, WiFi and a large on-site resort style pool, for $200 per week.
An Island Getaway with Sun,

Sand and Easy Living for Less

And that's not the only great-value beach retreat this country—which takes second place in our rankings—has to offer. Another escape is just an island-hop away, a spot where you'll find everything a tropical paradise is supposed to offer: diving, fishing, glorious white-sand beaches.

It's also big enough to boast five hospitals, dozens of seaside towns and over 25 beaches, ranging from the secluded to those packed with tourists. It's exotic island living with all the familiar conveniences of home—which makes for an easy transition if you decide to retire there.

Roaring waterfalls that tumble down jagged rocks…national parks full of exotic flora and fauna…colourful local markets…award-winning golf courses (only $94 for 18 holes)…postcard-worthy lookout points. You'd never be bored here.

As one couple who has made this island home for the past eight years put it,"…the island exhibits a unique charm of affordable affluence coupled with a non-harried, laidback lifestyle, which is fanned by beautiful tropical vistas in all directions."

With direct flights from Australia, this tropical locale earns points for accessibility and convenience, too.

Plus, the best part is that everything is ridiculously affordable even if you're on a small budget—couples report living well on around $2,800 a month, all in.

A brand new, fully furnished, two-story, two-bedroom townhouse a 10-minute drive from the beach can be found for as little as $730 a month. Or choose a fully furnished, two-bedroom bungalow with two ensuite bathrooms, a garden and a terrace for $990.

This island is the kind of place where you can play golf all day, have sundown cocktails on the beach and then eat dinner with the locals at a food market (there are fresh seafood markets scattered about, where you can pick the local daily catch and have them grill it right there).

Food is cheap and delicious and there are plenty of international options. You can find pork chops ($10), steaks ($13), authentic homemade Italian pizza ($8.90) and pasta ($6.50). It's perfect if you want the comforts of home, at a fraction of the cost.

The low cost of living on the island allows for the added bonuses that aren't so affordable back home. A full-time helper who will clean and cook costs $445 a month or if you just need someone to tidy for you hourly, that'll set you back about $6.

A general doctor's visit is usually under $12 and a dental cleaning is $15. Plus it's just easy to live a more healthy lifestyle—the sun is out all the time, so you go out. You walk. You relax. It's a prescription for less stress and better health…without really trying.
An Arts-Rich University Town Where

Quality of Life is High, Costs Are Low

But our #2 pick offers much more than beach living. If you're looking for a cooler alternative, you might like a university town we recommend where temperatures average from the low- to mid-20s C.

It's a very laidback kind of place. People take the time to stop and smile and to ask how you are. Life here can be so relaxed that every day feels like a Sunday.

This is a vibrant town full of colour and home to many artists. Its 'Old City' is surrounded by a 15th-century moat with large majestic gates, evidence of the city's rich history. It's packed with cafes, international eateries and bookshops.

The expat community is large and hosts several weekly activities catering for all sorts of interests…dance classes and meet ups, theatre workshops, yoga, martial arts, language exchange, board games, hiking groups…you name it! This makes it is easy to build a community and a group of friends.

One local expat reports that, even with a lifestyle that includes visits to restaurants, events in the many top hotels and other social functions—her monthly budget is only around $1,400. Compared to Australia, she reports, water and electricity are very affordable. She says, "I spend a little less than $500 on bills per month; this includes strata fees, water, electricity, WiFi and Pay TV."

Another says, "I love the deep artistic spirit of the city; walls and fences of buildings and streets are splashed with the vibrant murals of talented local painters…Most importantly, the cost of living is incredibly affordable and convenient…You can find modern, fully furnished studio apartments with a swimming pool, cleaning service and air conditioning for around $400 a month."
Simplifying, Relaxing, Creating

the Retirement You Dream of

The values in our #3 finisher in IL Australia's 2018 Global Retirement Rankings are just as compelling…and this pick comes with an exotic Latin American flair. This is a country where you can easily slash your cost of living…while you improve your quality of life.

Expats say, again and again, that costs are so low they're able to live comfortably on a modest pension alone.

As one expat put it, "We spend significantly less than back home, about 50% less…and here we eat a meal out at least once a day, often twice."

Jack B. lives in a Pacific-coast town where there are great restaurants and tons of cool bars on the promenade. He doesn't scrimp, living just a block from the beach in a modern, two-bedroom apartment with a lovely bath and nice kitchen, which costs him a mere $730 a month.

Steve G., too, lives well on his pension. His expenses are just $1,525 a month, including rent—and he lives in a two-bedroom house with a terraced garden.

The values extend beyond housing. For between $19 and $26, a housekeeper will spend four hours cleaning your house. A lunch special out at a local restaurant typically costs $4 to $9 for a full meal. For a good steak dinner with wine, you can expect the bill to come to about $19 a person.

So you can see how it can be easy here to upgrade your lifestyle and gain the luxuries of a rich-man's retirement…but do it on a tradesman's budget.

And it's not just the prices that appeal…after all, just because a place is cheap, doesn't make it attractive. It's the fact that you can put any money worries behind you and, at the same time, lead the sort of life you always dreamed about but may have figured was entirely out of reach.

"We love the constant warm weather here," says another expat. "It's generally in the 20s C and it feels like we just must be outside all the time. It's almost always sunny and I'm never cold here. I love it!"

As expat Gloria P. says, "Yes, there's the low cost of living, the great healthcare, the beautiful beaches and warm weather and the ease and conveniences of moving here…those are the logistics, the numbers, that make a move here possible and pleasant.

"But we expats, at heart we come and we stay because there is a special magic to this place.

"Colours are somehow more vivid here, smiles brighter. The rich scents—of ripe guavas, bougainvillea blossoms draped down a wall, salt tang on a warm Caribbean breeze—these things all linger in memory. And music is everywhere.

"Life here is easy and relaxed…and also rich and complex in sensations and experiences. People are friendly and welcoming, their warmth genuine. And their roots run deep. You find a real sense of history and tradition all around you."

In this #3 Retirement Haven for 2018, you have a wide variety of options when it comes to climate and locale.

You'll find white sand beaches and turquoise seas…centuries-old colonial cities with winding, cobblestone streets and fountain-filled plazas…towering ruins left by ancient civilisations…guitars being strummed on moonlit evenings…and all of it alongside First World infrastructure.

If you like the idea of having "springtime" weather year-round, 12 months of "toss a sweater over your shoulders" temperatures…then you'll be happy to learn that in this place you have excellent choices…all kinds of communities to pick from…

Like one colonial-era town with cobbled streets and tidy, renovated homes—this one painted terra cotta, the next one bronze, its neighbour a lovely mustard yellow—here a two-bedroom, fully furnished apartment a 10-minute walk from the town's centre square lists for $190,500.

If you prefer an ocean breeze, palm trees, white-sand beaches and quiet turquoise waters…you can have that, too.

In one town popular with expats, I know of a couple renting a very nice, multi-level apartment right on the beach with a spectacular ocean view for $1418 a month. (In Sydney, you'd pay at least $3,600 for something comparable.)
An Oceanview Apartment

for Under $635 a Month

But you can spend much less and have the ocean in your sights…in another beachside town in this Latin American gem, an expat we know says he rents a one-bedroom, ocean-view apartment for just under $635 a month.

And in yet another beachfront city, Sandra C. found real freedom. Her life in Melbourne used to set her back $9,000 a month. She says, "I was very frugal…but it was so hard to get ahead and trying to save money was very hard."

By contrast, today Sandra spends about $1,400 per month for rent, utilities, health insurance, food, wine and a weekly housecleaner. She spends an additional $300 to $500 each month eating out with friends, taxi fares and going to the theatre and cinema.

It's affordable to join friends on a lazy afternoon at one of the many beachfront palapa restaurants for a cost of only $12 to $14. "I just kick back with a cold beer, some great seafood and simply bask in my good fortune," Sandra says. "I never realised this type of lifestyle could be so wonderfully affordable."

There's lakeside living to be enjoyed in this country as well…

In a community I'm thinking of, you'll find a well-established group of expats and lots of organised activities to keep you occupied—from a community choir to kayaking on the lake to volunteer activities, dances, theatre and more.

Here you could own a cute, two-bedroom, lake-view home in a small development with shared common areas that offer two pools and lushly landscaped gardens—for just $107,000. Or you could rent a comfortable two-bed, two-bathroom house for between $635 and $1,080 a month.

If you're a culture-vulture…you should know: This is a land of riches. You'll find gorgeous, arts-filled enclaves where you can attend concerts, gallery openings, opera, theatre and more…sophisticated towns and cities where artisans and artists thrive, where restaurants are top notch and where there's always something interesting to do.

In one such community, an expat who takes smart advantage of the local arts offerings explained, "I can go to a cultural event every night if I want. The symphony orchestra, plays, concerts, film series…they all cost no more than $5 to $7 each, full price. You could never enjoy this calibre of cultural life for so little money [back home]"

Great values, comfortable climates, plenty to do…these are all part of the reason day-to-day living is remarkably easy and convenient in this country.

Often people assume they'll have to endure huge trade offs when they go overseas. But with our 2018 #3 top retirement pick, that's just not the case. To be sure, no place is exactly like Australia…but that said, expats agree: This is a remarkably easy place to live…

In this overseas gem of a country, healthcare is reliable and affordable. As one expat explained, "Most of the doctors have been trained in the U.S. As a patient, when the doctor comes in, you are the priority. They pay attention and they don't look at their watch or think about the other patients waiting."

It's easy to stay part of the year—tourist visas extend six months, instead of the more-common three. So right off the bat, it's a simple place to spend part of the year, no bureaucratic hoop-jumping required.

With an income of about $1,800 a month, you can gain temporary residence and—this is unusual—you can also opt to gain that status by showing at least $30,000 in assets, if you prefer. Point being: It's a streamlined and straightforward process and relatively flexible, too.
Live Where You Can Enjoy

10 White Sand Beaches

In another destination that earns top billing in IL Australia's 2018 Global Retirement Rankings—back in Southeast Asia—you'll find long stretches of deserted and undeveloped beaches…as well as pretty towns with a colonial-era feel…

Not only that, but the country offers a warm climate year-round, neighbourly atmosphere, one of the most flexible residency programs in the world and a very affordable cost of living. For as little as $1,426 (or less) per month you can live like royalty here—and that includes rent.

You can rent a modern, one-bedroom, one-bathroom, fully furnished apartment for $340 a month. Eat crab caught fresh just minutes before for less than $7 and grab an ice-cold beer for under $1.

If you love water sports, then this is the place for you. Indulge your passion for scuba diving, snorkelling, fishing and swimming or, if exploring is more your thing, check out one of the many islands offshore.

Here, time slows down. Everyone is relaxed and no one is in a rush. It's a laidback vibe and the word "freedom" is on the lips of most foreign residents who have settled here.

As an Adelaide native who lives in one popular beach retreat with 10 white sand beaches described it, "There are so many different types of places to go out for a drink or a bite to eat with other expats here. Your average long-term resident like me really enjoys meeting up with fellow expats for a beer in the evening at one of the local pubs. It is a fairly small community so people make the effort to socialise and be friendly. I now have friends from all over the world; I mean I never could have imagined some of my best mates would include a Swede, a Scot and a top bloke from Turkey."
Explore Your Best Options in Europe
If it's a European retreat you've always dreamed of…you'll find those on our list of top picks, too.
In one warm-weather escape, you have access to Mediterranean beaches…big cities with world-class museums…and a vast interior of green, rolling hills dotted with sun-baked villages. This is storybook Europe…yet much more affordable than you probably think.
Consider that two people can eat out for as little as $18 for two chicken salad baguettes, pan-fried potatoes with pepper sauce and light mayonnaise and a decent red wine. A $72 splurge buys a gourmet feast, a great bottle of local champagne, topped off by prunes in brandy with slivered oranges.
A four-bedroom, two-bath house costs one expat couple $1,160 a month and that's complete with a gorgeous view over the town and beyond to the mountains.
Another reports that their overall cost of living is just $2,400 a month and this includes eating out most mornings for breakfast and twice a week for dinner.
And that's not the only unsung European hideaway we'll draw to your attention in IL Australia's 2018 Global Retirement Rankings.
There's an overlooked jewel of a town on the Riviera, for instance, which you should know about. A typical morning might include a leisurely walk through the bustling central market, where the air is rich with the scents of spices, dried lavender and the freshest local fruits and vegetables. Vendors and customers chat about the weather, the coming harvest and the local rugby team…
You'd be hard-pressed to find a prettier place to embrace the local concept of doing nothing with your day but enjoying yourself. This is a town surrounded by well-known (and expensive) communities…but this unsung escape is neither.
For starters, you can rent a two-bedroom, two-bathroom apartment (80 square metres) within a 10-minute bus ride of the city's beaches for $1,135. It includes all amenities, a terrace and a sea view.
International Living Australia's 2018 Global Retirement Rankings reveals a tremendous variety of retirement solutions for somebody looking to live better for less overseas. We rank, rate, compare and contrast a full 15 countries worth your consideration today.
Maybe you're in the market for a part-time escape…or maybe you're looking for a full-time adventure…perhaps you dream about a day when you can see the ocean out your window…or live within sight of the mountains in a place where the sun shines and the weather is cool…
Whatever you dream about…in the destinations profiled in IL Australia's 2018 Global Retirement Rankings…you could find a new reality. A lot sooner—and a lot more affordably—than you may imagine.
So Let Me Give You a Little Assignment…
Now to be honest, the decision about where you live is not always readily subject to logical analysis. In the end, it's about where you feel good. It's about finding the place that's just, well, a good fit.
So here's a little task for you. Start imagining your ideal retreat.
And while you're busy musing…we'll sort out for you the "logical" concerns. Like where your dollars buy you most…where the weather is best…where the locals are friendliest…where it's most comfortable…where the healthcare is both excellent and affordable…and more.
In fact, we've just spent the past few months concentrating on exactly this task.
Our staff has been travelling, crunching statistics and talking with our contacts and correspondents around the world…all in the interest of compiling our picks for the world's top retirement havens.
It should be said: In an era when most news outlets have slashed their budgets and cut their overseas bureaus…we put IL Australia's 2018 Global Retirement Rankings together "the old fashioned way".
That is to say: We put boots on the ground…
Is it subjective? You bet. We rely on the informed judgment and real-world experience of in-country expats…people just like you who have made the move and learned all their lessons the hard way. They live in the countries they're an expert in. And they've been there long enough to get under the skin of their host nation and provide us with real understanding about what it's like to live there.
As I said, where you end up is really as much about feeling as it is thought. When it comes right down to it, only you can decide what will make you happy.
But we can point you to the places that are likely to suit you best. (And be easiest on your wallet, too.)
International Living Australia's 2018 Global Retirement Rankings lists the best places in the world to retire overseas today.
It'll point you to the places most worth your attention…and, most importantly, save you the trouble, time, frustration and expense of trying to figure that out on your own.
Here at International Living, we've been showing readers where to go for more than three and a half decades now. So we know the questions to ask, we know the critical issues to consider.
We take the time and invest the funds…so you don't have to.
We certainly have a lot of useful ideas, on-the-ground research and practical information that can help you on your way.
But where things like your super, pension and tax considerations are concerned, we're unable to give you personal advice. We recommend you check with Centrelink, your fund and the ATO before you make any firm travel plans.
But right now, I'd like to give you IL Australia's 2018 Global Retirement Rankings—FREE—to help narrow down your choices so you can see what's best for you.
I'll tell you how to get your copy in just a minute. But first, I want to be clear about one thing. It's the one, big, fundamental idea that drives this ranking. It's our belief that…
You Don't Need to Be Rich to Enjoy

a Pampered Retirement…You Just

Need to Know Where to Go

In one of our top picks—a place of Old World charm—a couple could easily live comfortably for $2,140 a month (including rent). Though, in fact, we know retirees there living simply for half that. With a budget twice as large, you could live like royalty.

(To put this in perspective, research shows that to live comfortably in Australia in retirement, a couple would need $4,998 a month—at least. And that's just to live comfortably—no splurging. But in the right places overseas, those funds could easily provide luxuries and conveniences that would be well out of your reach at home. Like a housekeeper once a week, regular holidays, dinners out anytime and more…)

One couple living overseas right now says that back home, "we were spoiled by the warm climate and beautiful beaches. Retirement would—or should—have given us time to enjoy all that more fully. And yet we had no realistic chance of retiring anywhere near a beach.

"Looking back now, we're glad we needed to look elsewhere to fulfil our retirement dreams. Otherwise, the chance of living in one of the most beautiful and exotic retirement havens in the world might have passed us by."
Kiplinger's Personal Finance put it this way: "For retirees with a sense of adventure and a taste for the good life—even if they lack a bank account to match—a change in latitude might be the perfect plan."
I think that's right…and that's why we put IL Australia's 2018 Global Retirement Rankings together. To give you the specific guidance you need to find the place that's right for you.
The Best—and Easiest—Way to Target
Your Search for the Perfect Paradise
In IL Australia's 2018 Global Retirement Rankings, we consider each destination by category: buying and renting, benefits and discounts, visas and residence, cost of living, fitting in, entertainment and amenities, healthcare, healthy lifestyle, infrastructure and climate. And we include a full report on the top picks.
Point being: This resource gives you a well-rounded view of each place. It's not just facts. It's the perspective we bring to them.
And that's what's so important. Because everybody is different. And what's a priority for you might not be for somebody else.
Say you're of "retirement" age and looking for a place to stretch your savings. The cost of living and the availability of good-quality, affordable healthcare might be your top concerns.
On the other hand, if you're in your thirties or forties with school—aged children, their education and the ease with which you can do business locally might be more important to you.
Or maybe you're in the market today for a place you could visit regularly for now and perhaps retire to eventually…so you're looking for a spot that's easy to get in and out of, where the weather is good…
No matter what your own personal priorities are, you can use IL Australia's 2018 Global Retirement Rankings to easily home in on the places that make sense for you and your situation, your priorities.
It is a powerful tool.
Take A Sneak Peek…
You'll find details about all the top picks—and right now, for a limited time only, I'd like to make you a special offer that hands you full access to IL Australia's brand-new 2018 Global Retirement Rankings at no charge.
All I ask in exchange is that you take a look at our monthly magazine, International Living Australia.
You already know something about International Living Australia since you get our free daily Postcards. But what you may not realise is that these emailed dispatches are just the beginning. There's always a lot more to every story.
In fact, there's a whole world of ideas and benefits that we reserve exclusively for readers of our magazine. Our first annual IL Australia Global Retirement Rankings is just one of them.
I'd like to give you a sneak peek at all of it.
Take me up on the special deal I'll make you today and you'll have unfettered access to IL Australia's 2018 Global Retirement Rankings—and all of the extraordinary secrets International Living Australia reveals to subscribers about good-value ways and places to live, retire, profit, travel and enjoy life for less overseas.
Plus I'll toss in an extra bonus, too—altogether nearly a $100 value, yours for less than half that—just for giving International Living Australia a try today. (But again, I encourage you to act now. This offer is good for a limited-time only.)
International Living Gives You Access to Opportunities Nobody Else Talks About
You know, in the newspapers and on TV, you get lots of political posturing…and lots of discussion about the nation's economic woes and the changing global order…but what you rarely learn is what to do about any of it. I don't mean "macro" fixes.
I'm talking about what you, personally, can do to improve your life, retire better, save on taxes, gain freedom and control and travel more…even if you have only a modest nest egg.
Here at International Living Australia, we're all about solutions that really work. Recently we've shared with our readers secrets like…
The five best retirement towns in low-cost Thailand…from beaches to university cities to island escapes…discover where you'll find the best quality of life…for as little as $2,400 a month.
Dollar-stretching real estate plays—right on the ocean—including one where $171,500 buys you an apartment on the beach with all the trimmings…
Balinese lake escapes—where the landscape is filled with roses and orchids, you can golf and fish, visit temples and stroll amidst the country's largest botanical gardens.
Changes in the Age Pension and what they mean for life overseas—including rules on how long you can stay out of the country and still claim 100% of your benefits.
The best beach town for retirees in Cambodia—complete with flexible visa options, $1 beer, friendly expats and jaw-dropping coastal views.
How one couple spends half the year in Chiang Mai, Thailand and globe-trots the other six months, rent-free (and how you can follow in their footsteps.
How to save as much as 40% by timing when you fly…and other easy money-saving airfare tips you can use right away.
Where to winter on the French Riviera from $4,200 a month.
The secret to funding a globe-trotting adventure and staying rent-free all over the world…
Boomerang pets—how to take your cat or dog with you overseas (and then bring them back to Australia if you return home)…rules you need to know before you go.
Where—and how—to buy in Belize's best-value, English-speaking haven…if you're interested in off-grid living, this spot should be on your shortlist.
Your guide to exploring Myanmar on a month-long (or longer) adventure.
Trade a long-haul airfare at $1,185 for a 15-day ocean adventure at just $820 (room and board included) and cruise in luxury while you travel slowly, savouring the adventure and saving money, too…
How to rent from $970 a month in Thailand's "royal resort" and enjoy beach life, year-round temperatures between 26° C and 30° C, a welcoming and active expat community, excellent healthcare (the town boasts three major hospitals) and an abundance of shopping options.
Seven easy ways to get paid to travel…and take your income with you anywhere in the world you want to go (no experience necessary).
The "accumulator strategy"—how to use real estate overseas to turn $130,000 into nearly $1 million in seven years with a boring—but proven—approach to profits.
Bargain beachfront properties in Latin America—where that oceanfront escape isn't out of reach…and you'll find million-dollar views selling for one-eighth what you'd expect…
How to savour an "Old World" lifestyle in Europe's best-kept secret…for bargain prices (the sunshine, urban beaches and ancient villages are yours to enjoy).
…and much, much more.
Our Readers Find the Best

Places, Ahead of the Crowds

International Living Australia brings the entire world, with all of its rich, rewarding, exciting opportunities, to your inbox every month. You'll discover secrets like…
The three best hill stations in Malaysia for cooling off while you soak in the colonial ambiance…and hike, golf or just enjoy the English gardens.
Historic homes in Puglia, Italy from $42,420…
The best Normandy beach town for art, music, beaches…and great food.
Mountains, beaches and modern cities—where to live in Vietnam on a budget of $1,200 a month…and live large.
The perfect towns for a musical retirement…from San Miguel de Allende, Mexico to Seville, Spain and three spots in between…
Panama's little-known beach retreats, where you can dive, fish, snorkel, paddle board or just enjoy the turquoise water views…and do it on a budget. Lots start at $42,000…
The secret to living part-time in Europe as a roving retiree…
Medieval villages, old stone churches and castles: How to find your dream home in France…and afford it.
How to earn $1,500 a month teaching English in China…
How to retire early and live like royalty in Bali…on a budget of $1,500 a month.
"Dental work that would have cost me $12,000 in Australia cost me $1,200 here"…where to go for top-notch care at prices much, much lower than back home…
Storing, shipping and giving away—how, step-by-step you prepare for a move overseas…insider resources and tips to save you time, money and frustration…
The secret to living part-time in Europe as a roving retiree…how to pick a base, plan an itinerary and keep your costs way down.
The best of affordable penthouse living…where you can really live well, enjoying a truly high-end lifestyle on a working man's budget (from Mexico and Thailand to Ecuador and Spain)…
Golfing getaways around the world…
The savvy buyer's guide to real estate in Southeast Asia…Bali, Thailand, Vietnam, Malaysia and Cambodia—where and how to buy for under $200,000.
…and lots, lots more only available to International Living Australia subscribers. In truth, we cover the world in a way nobody else does. It's all doom-and-gloom in the mainstream press.
But we pinpoint opportunity…and bring it to you. Because seeking out better-value living overseas can make very, very good sense.
At a time when costs are rising at home and your Age Pension looks less likely to cover basic expenses, choosing a lower-cost option overseas can make smart financial sense. Plus layer in the appeal of an adventure, the excitement of travel, the fun of discovering new places and reinventing yourself…
The best place to start is with IL Australia's 2018 Global Retirement Rankings and it's yours when you put your name on our reader list today.
But you need to act now.
This offer is for a limited time only.
Your Window into a Whole New

World of Possibility and Profit

Here at International Living, we've been covering this beat for more than three and a half decades. When TV news reporters or publications like the Sydney Morning Herald or the New York Times need an expert opinion about alternative retirement solutions and the places where retirees can get the best value for money…they call us.

That's because every month International Living Australia is jam-packed with insider secrets, how-to advice, useful contacts you can call or email and real-world recommendations for saving money, making money, living better, embracing adventure and enjoying life more overseas…

Our IL Australia Postcards each day give you but a tiny taste of what we do, frankly.

International Living Australia magazine is where we share the full story, connect you directly to the people you need to know, and share insights, advice and guidance from our many contributors in the field.

We're the experts…and there's a whole world of information and benefits that we reserve exclusively for subscribers to our main publication…

Like a way to grow your nest egg outside stocks and outside the dollar.

It's nothing complicated. It's a simple, very accessible investment play. A way to add to your retirement nest egg while you're retired…instead of watching it dwindle.

In 1984, we told readers about an investment on the Samara Bay in Costa Rica. Back then, you could get in for between $2,500 and $5,000. Today, that investment would be worth $177,000.

In the 1990's, we pointed readers to this kind of play again in Belize…and watched as the values soared. A reader who bought on the tropical, palm-lined island of Ambergris for $39,000 back then could sell for $229,000 today.

And we're still delivering deals like that—the places with opportunities you could profit from today…

From Chiang Mai, Thailand…to Canggu, Bali…to Da Nang, Vietnam…we look for spots where tourism is starting to boom, expats are starting to settle, values are good, the locals are friendly, the weather is warm and you're within easy reach of home. And we show you how to take advantage of the situation to get in ahead of the crowds.

As an International Living Australia subscriber, you'll know exactly where the deals like that are. And how—even with very little in the bank—you can take advantage of them.
The Retirement You Always

Dreamed of…for 13 Cents a Day

Agree to take a look at International Living Australia today, and not only will you receive our 2018 Global Retirement Rankings, FREE, but I'll ALSO shave nearly 30% off the regular price.

So instead of $69 per year for 12 monthly issues delivered to your inbox, it's yours today for just $69 $49 for the first year.

That's just 13 cents a day. And that's not all. If you act now—I'll send along something extra, too…
** Special Bonus **


"The Ultimate Overseas Shortcut: How (and Where) to Retire Better, Travel Smarter and Enjoy the Good Life for Less"
Yours FREE Today

When you take me up on this offer now—available for a limited time only—I'm going to toss in an extra something for you…a FREE copy of a unique report called The Ultimate Overseas Shortcut: How (and Where) to Retire Better, Travel Smarter and Enjoy the Good Life for Less, (regular price $29—yours FREE with this special offer).

While in Australia today a comfortable retirement is rapidly becoming a luxury only the very wealthy can afford…in the best-value spots overseas, it really IS possible to use a modest retirement income to fund a full life rich with adventure and travel.

When you know the right shortcuts, you can live large…and effectively double or even triple your disposable income. Doesn't matter if you're ready to live full-time abroad or just want to take advantage of smart opportunities overseas for travel or part-time living.

In The Ultimate Overseas Shortcut, we show you how you can do things like—
Stay for free, in luxury, in some of the world's best destinations—Tuscan farmhouses…English heritage homes…luxury Costa Rican villas…Caribbean Ocean retreats…when you know how, you can spend a few weeks or a few months at a time, no charge.
Great escapes on the beach—from Thailand to Cambodia to Bali and beyond, where you can enjoy life in the tropics and rent for less than $600 a month.
Get paid $500 a day exploring the world's best locales—places you've always wanted to go—doing something you probably already do anyway.
Cruise to Europe for up to 70% off standard prices…
Plus we share 10 great-value spots we like where you can live like royalty on less than $30,000 a year—from beach retreats to big cities to highland villages. You have excellent options and we point you to them and hand you the shortcuts you need to identify the spots that might be best for you.
The Ultimate Overseas Shortcut: How (and Where) to Retire Better, Travel Smarter and Enjoy the Good Life for Less, (regular price $29) is yours FREE with this special offer. But to access your copy—FREE—you must respond today.
Recommendations Worth Thousands…Yours for Pennies on the Dollar
You know, the opportunities we deliver in the pages of International Living Australia every month and in the wealth of solutions and secrets we've got catalogued on-line could be worth thousands—even tens of thousands—of dollars to you.
Both in savings…and in potential gains.
They've proven their worth many times over for thousands of readers.
People who, today, have their nest eggs tucked away in a beachfront home or in a cosmopolitan escape in a burgeoning market…people living like royalty on their Age Pension alone…
They're everyday people enjoying a caviar lifestyle on a hot dog budget, employing a maid to clean, travelling and loving an adventure-filled life…
And you could be, too…
All you have to do is give International Living Australia a try. It comes with a 30-day money-back guarantee trial.
Here's how our 30-Day Trial Offer Lets

You Try Everything Without Commitment

Once you see our magazine for yourself, I feel confident you'll agree: It delivers you a world you just don't find anywhere else.

But if you decide the good-living, good-value opportunities, recommendations, advice and how-to instructions International Living Australia shares every month aren't for you after all, just let us know within the 30-day trial period and we'll give you a full, 100% refund. No questions. No fuss.

And, in fact, International Living Australia is guaranteed for the life of your subscription. After your 30-day trial you can cancel at any time, and we'll send you a pro-refund on all un-mailed issues.

The Special Bonuses are yours to keep, with my compliments, no matter what. With this special deal, you receive…
A full year of International Living Australia (12 monthly issues) sent to you digitally via email each month (value: $69, yours for $49 today)
Special Digital Report #1: IL Australia's 2018 Global Retirement Rankings (available to subscribers—with this special offer today, free)
Special Digital Report #2: The Ultimate Overseas Shortcut: How (and Where) to Retire Better, Travel Smarter and Enjoy the Good Life for Less (list price: $29, yours free today)
All told, this offer hands you $96 worth of live-better, travel-smarter, profit-more, retire-sooner advice and guidance from International Living Australia for just $49 for the first year.
Plus, we'll also give you a special Premium Edition of IL Australia Postcards, too—each day you'll learn about the best places to retire, travel, buy real estate, and enjoy life overseas. This complimentary e-mail service is for magazine subscribers only.
Yes! I'll Give International Living Australia a Try Now
If you're like many people these days—not entirely sure your retirement savings will go the distance…or not sure where to put what's left of your nest egg so it's secure and growing…
Then I encourage you to give International Living Australia a try right now.
Wouldn't it be nice to know that while most Australians are feeling pinched, you could relax and breathe easy? We'd like to show you how fun and easy it really could be.
Six Months from Now, You Could

Be Living Large on a Whole Lot

Less than You Spend Now

The truth of the matter is: An international lifestyle isn't just for the rich and famous. It's for anybody willing to take advantage of the best-value opportunities in welcoming communities around the globe.

And it's our mission at International Living Australia to help you do just that!

With IL Australia's brand-new 2018 Global Retirement Rankings in hand, we can help you find the place that makes the most sense given your own personal priorities…

Whether you're looking for a friendly, good-value city…beach…highland retreat…historic colonial enclave…or lakeside getaway…we can point you to your best options on the planet today.

I hope you'll take me up on this offer to gain access to IL Australia's 2018 Global Retirement Rankings now along with full International Living Australia subscriber benefits…and your special report, too.

Click below to activate your subscription today and get started putting yourself on the path to the good life overseas.

Sincerely,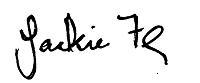 Jackie Flynn
Publisher, International Living
P.S. Seeking out your own dream retirement in a place where you can live a comfortable life for little…investing ahead of the crowds and profiting from the upswing…
What those ideas have in common is good value. Nobody wants to pay more than they have to—for anything.
I know I don't. And that's why I've designed this special welcome for International Living Australia this way.
Check out IL Australia's 2018 Global Retirement Rankings and all the subscriber benefits of International Living Australia today and we'll put you on the path toward the place that's "just right" for you.