Discover the Insider Secrets
You Need to Bankroll the

Life of Your Dreams…
And Earn $2,000… $5,000… Even $7,000 or More a Month
INSIDE:

Create the Kind of Life

You Don't Need a Holiday From

Special Blueprint for Funding Your Life Overseas Puts All the Experts' Guidance at Your Fingertips

Everything you need to know about funding your life in the world's top retirement destinations or even at home in Australia is now together in one place—at a DEEPLY discounted price.

Our experts have gathered all the intelligence about the best ways to bankroll your life. And right now it's yours as part of a special blueprint available only here.

Whether you're looking for a sideline earner to put a "cushion" of $200, $700, even $1,000 a month in your pocket with a few hours' time invested...or you're after something more like $7,000 a month...you've got good options today. You'll find inside smart, on-the-ground intelligence about how to earn an income and lots more...

Solutions, guidance, and recommendations from the experts...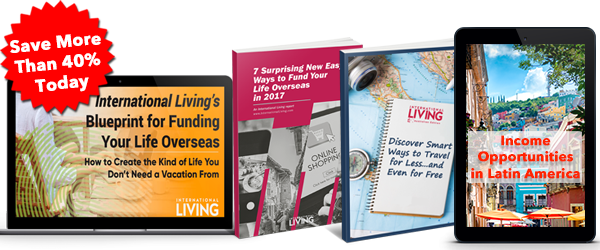 Dear International Living Australia Reader,
If you dream about a life where you have the freedom to "call the shots"…to pick up and head to a cottage on a sun-dappled beach and "retire" in the tropics…or rent a little getaway in a history-rich colonial town…or take an apartment for a few months a year in Paris…but you need the flexibility that would allow you to leave…and an income that could make it happen…
Then you should know: There are proven, flexible ways you can fund your life overseas…and get paid to do something you genuinely enjoy…anywhere in the world you want to be.
Just think about it: If you could gain the flexibility to travel when you feel like it…live in a place you love…and all the while potentially earn $12,000…$25,000…even $40,000 a year or more part-time—with a schedule that's entirely up to you—why wouldn't you?
That's a rhetorical question, of course.
But I ask it because I know something you may not: The ability to fund your life overseas is a lot more accessible these days than you may realise.
And I'm not talking just about "portable" incomes that travel with you and provide you the "cushion" you need to just go…but also about profit centres you can put in place once you're settled abroad as well…
…income-generating ideas that fill a niche on the ground while at the same time suit your interests, your skills, your experience, and your priorities.
In the mainstream press you never hear about the incredible wealth of earning opportunities that exists overseas today.
(It's because reporters aren't in the business of kicking bushes in hopes that good news rolls out. Crisis sells better, plain and simple.)
But here at International Living Australia, we ARE in the opportunity business.
We have correspondents and editors on the ground all over the planet looking for ways and places you can benefit.
And that works to your advantage.
Because we're committed to showing you how to pinpoint and embrace opportunity abroad…and take advantage of it in ways that will both feed your spirit…and fill your wallet.
It turns out, opportunity really is everywhere…it's just a matter of knowing how to spot it—and grab it—so you can create for yourself a life that looks the way you dream it can.
Bankroll Your Life in Europe,

Southeast Asia, and Beyond…

Take Amy Green. She's embraced an income that leaves her full control over where, when, and how she works. So if she wants to take every Friday off, she can. Or if she wants to spend her mornings earning and her afternoons relaxing, she can do that, too.

All she needs is a good internet connection…and she can get the money rolling in.

As she tells it, "I don't like any weather that requires a jacket. My solution is to escape to warmer climates… I spent more than three months living in Italy and Spain. Last year I spent almost two months in Thailand and other parts of Southeast Asia.

"I spent my weekends exploring Cinque Terre and small Tuscan towns like Siena, Lucca, and Cortona. I enjoyed soaking up the Italian history and culture by wandering through cobbled streets, climbing up old towers, and eating more pizzas than I can count.

"I sat at an outdoor café in Seville, basking in the sun. For six weeks, I ate tapas, practiced my Spanish, and took side trips to explore Granada and Cordoba.

"Last year I was island hopping in southern Thailand, admiring ancient temples in Cambodia, and eating satay in Malaysia. I exchanged my winter coat for my bathing suit, grey skies for blue.

"And during all this time in Italy and Spain and Thailand, I was still working."

Or consider Jonathan and Tristan, the Brisbane natives who now live in Bali.

Back when they lived in Australia, Jonathan was working for a business-to-business company and Tristan worked in the hospitality industry. But after changes in their job descriptions that meant they'd both be working harder and getting paid less, they decided to move to Bali.

They thought about their own wedding experience (when they were married in Bali) and decided to start their own wedding planning service, specialising in the Australian market. "There are more than 1,000 Australians who get married in Bali every year," Jonathan says. "So we came up with the name of Bali Brides, got the company registered—which took about three months—and we were in business".
The Life-First, Work-Second Equation
Of course, earning overseas isn't about trading one full-time gig for another one. It's about living better…and having the time to enjoy life.
Maybe you're simply looking for funds to augment your retirement or a little money-making sideline that'll keep you occupied and engaged…
Well there are hundreds of ways you can cash in "on the side" in just a few hours here and there.
One woman we know, for instance, is a retired school teacher living overseas who earns a few hundred dollars a month.
It's her "little extras" fund-fun money for weekend getaways, massages, and cocktails out with friends.
A retirement "cushion," essentially.
She doesn't have a time clock to punch. No boss to report to. She just works a few hours here and there—whenever she feels like it, because she's in control—and when she's earned enough, she takes the rest of the month off.
What she does you can do from anywhere—starting there at home—and then take it with you overseas, too. It's a way you can be your own boss, live somewhere you love, work when you feel like it, and earn on your own terms.
Another couple we know took their little portable, "kitchen-table" business with them when they moved to a tropical island overseas. Today they're based back home—but love to travel—and that blog is throwing off more than $20,000 a month for them. Yes, you read that right. It's plenty of income to fund a great life in a good-value destination (or bankroll lots of travel on the schedule you prefer) and build a nest egg at the same time.
They make their own hours. Work when they want, play when they prefer. And what they do…you could do, too, no prior experience, technical savvy, or special qualifications needed. Just an internet connection and some tricks of the trade…
You Can Create Income on the Ground, too
Of course, there are plenty of bricks-and-mortar opportunities abroad, too, from B&B's to shops to cafés or restaurants. And the great part is that in the right places overseas—these sorts of businesses really don't have to be the "time sucks" they are at home.
Take Sandra and Blake Grande who traded up overseas. In the United States, Blake spent 80 hours a week managing the neighbourhood sports bars he and his wife owned. When he was at one, she was at another.
But they'd had enough of the crazy pace. So they moved to Costa Rica and opened a barbecue joint, which produces more than enough income for them to live comfortably in the beach town they now call home.
The cost of living is so much more affordable, they really don't need to make as much. Today they have an apartment next door to their restaurant and there's plenty of time for surfing and enjoying family.
And Sandra can afford to stay home with their daughter. "Our days are relaxed, and not rushed. I'm no longer a slave to my cell phone," she says.
Just Imagine… What if You Had the Flexibility to Earn from Overseas…
What about you?
Think about what you'd want your days to look like if you had the freedom of an income abroad…
Maybe you'd spend half the year in a cottage by the shore…get the laptop out in the mornings while your housekeeper makes breakfast and tidies up…and have the afternoons to relax…sail, surf, dive…
Or maybe you'd settle into a new place full-time, somewhere you'd know your neighbours and be a real part of the community. You might have a little shop or a B&B—something all your own—and get paid to embrace the kind of life you imagine in your mind's eye…one where you're in control of your time and your income…
No matter what your dream looks like, there's a way you can fund it overseas.
A way you can earn a little or a lot (it's up to you) that doesn't require years of specialised training or lots of experience…
With the right tools in hand, you can turn your overseas fantasy into your real life sooner than you think…and make a living while you do it.
You can get started now…and have an income in place—a real cushion—before you ever go overseas.
A Special Invitation for You…
I'd like to show you how.
Consider this your invitation to fast track your live-overseas plans and make the good life a reality sooner than you ever thought possible.
I'd like to hand you a resource that brings together in one place fund-your-life intelligence from a hot-shot group of our editors and experts who will introduce you to dozens of ways you could earn abroad…and even start pocketing profits now—from right there at home.
Inside, they share their insider perspectives, ideas, and recommendations for where to find the best earning opportunities and how to take advantage of them in expat-friendly destinations all over Malaysia, Thailand, Cambodia, Vietnam, Costa Rica and beyond…
We call this resource our Blueprint for Funding Your Life Overseas. And it's designed to show you how to figure out what you'd be well-suited to do, where there might be a market for it, and how to match up what you dream your life might look like with an income that could actually deliver it.
We created this resource in the interest of pulling back the curtain and showing you exactly how earning in a way that you enjoy can help you fund the life overseas you dream about.
Maybe you're interested in an income stream that could generate a few hundred dollars a month with a few hours' investment…enough to comfortably augment your retirement.
A sideline that'll pay you to "work" a little and play a lot.
We'll talk about ways you can do that.
Or maybe you're looking for a way you could pocket $2,000…$5,000…even $7,000 or more a month without a boss and without a commute. We'll talk about those opportunities as well.
We'll show you ways you can have the flexibility to work when you want to, travel when you feel like it…spend part of the year in one place and part in another if that's what you want to do…
And if, instead, you prefer the idea of a bricks-and-mortar kind of business or an income that is rooted in the place overseas you want to call home…
Well we talk about that as well.
From opening a B&B to making sausages for sale at the local farmer's market to pet sitting to running a bookshop to teaching English…people just like you have turned their interests, skills, and dreams into income that funds their lives overseas. We talk about what they're doing and how (and where) you could successfully follow in their footsteps.
The point is: You have a lot of options…and a lot of flexibility.
This is an area, frankly, that nobody else talks about. But it's one where we excel because of our far-flung network of correspondents on the ground overseas and our experience in producing International Living every month. Nobody knows more about how to earn overseas than we do.
And we've designed this one-of-a-kind resource to help you understand the full range of opportunity available to you today—and navigate it in a way that makes smart sense, so you can put that dream of a well-balanced life overseas in a place you love on the fast track.
Just look at these examples of some of the different ways people just like you—ordinary people interested in living and travelling overseas—are earning abroad today…
Earn from Anywhere with Almost
Unlimited Income Potential
Consider James Gordon, for instance. He wanted (and needed) a full-time income. But he didn't want to post at an office. And he didn't want to stay home. He needed flexibility and freedom to go with his funds.
And he found it. Over the past decade, he's lived and worked in places like London, Bali, Panama, and Laos. He often puts in a full-time week. But his hours are up to him and his "office" is anywhere he wants it to be. So "full-time" is sort of over-stating it. He can easily spend the afternoon at the beach and then clock a few hours after dinner in exchange if he needs to. He's in control.
Right now, he's working from a bungalow on the Thai island of Koh Phangan. "If I feel like it," he says, "I can head to a little outdoor bar called 'The Treehouse.' It's right on the beach, facing the sunset. There's free wifi and it has comfortable 'chill-out' sofas.
"Some months I may bring in a few thousand dollars…other months upwards of $7,000. But with the low cost of living in Thailand, that income goes a long way. The rent for my 400-square-foot bungalow is about $240 a month and includes air conditioning, hot water, two beds, a fridge, and high-speed internet. With other expenses, including travel and entertainment, I can easily live on $1,500 a month."
Creating a Portable, Part-Time Earner
with Expertise You Already Have
Now maybe you're more interested in an income that's based in one place…
…something born in the community where you want to live. That's the route Dani Leis took to fund her life overseas.
She traded her job in the non-profit health sector and left for Thailand to teach English, with nothing but a single duffel bag and a dream to start a new life. She fell in love with Chiang Mai. "The people here are friendly, kind, and open-hearted," says Dani, 55. "They enjoy a culture centred on sanuk, meaning to take pleasure in what you are doing."
It's affordable where she lives. "The food is so good here…a plate of street food will cost you $1, and the equivalent of a fancy $100 dinner in the States will cost you just $30…of course, $30 will also buy you groceries for a week".
Or consider Edward Colb who worked for 18 years as a veterinarian. He loved the work. But the downside was that he had to be at a certain place, at a certain time, on a very regular schedule.
He says, "Now, I live in Mexico and work on my own time. Over the past year I have lived in two different cities in Mexico…one in Guatemala…and visited every country in Central America. I was able to spend as long as I wanted getting to know the places that I had become interested in over the years.
"You see, I now write two to three articles a week for a veterinary 'How To' website and a weekly article for a homemade dog-food company. I also act as a consultant to several pet-food manufacturers.
"Most days still start with coffee, but that's where the similarities end. I check my email to see what new assignments there are and I might work for two or three hours depending on the need and my mood. I can always do it later, but I usually like to get any work done early so that I have the rest of the day to myself.
"I take a lot more days off now as well. Some days are spent riding bikes around the central square…or kayaking to a nearby island and exploring. I also have the time to volunteer with local veterinarians—one of the things that I love to do—while helping the local dog and cat populations."
Like Edward, you too could capitalise on an expertise you already have and parlay it into an income you can earn with overseas.
You may not see how right now…but that's part of what you can explore in our Blueprint for Funding Your Life Overseas.
It helps you draw a line from what you know and like to an income you can earn with your interests, passions, skills, and background…
The Earning Possibilities are Almost Endless When You Know How to Spot Them
The point I'm trying to make here is simple: It really IS possible to turn something you know into a portable income.
It really IS possible to be a "digital nomad" and have the flexibility to take your income with you and earn with a skill that travels…
It really IS possible to open a "bricks-and-mortar" business that pays you on the ground in the place you want to call home.
Good thing, too.
Because, in truth, it's nearly impossible to get an official work permit outside your home country. You can't "take a job" from a local.
But if you generate your own income, well, that's another story…
And there are lots and lots of ways you can do it…some of them income streams you can get rolling from right there at home, before you even set foot overseas…
You CAN Overcome the

Live-Abroad "Catch 22"…

Whether it's part-time funds to augment your retirement savings or a full-time income you're looking for—you're not alone.

Money—or, really the lack of it—is the number one stumbling block people tell us they hit when they consider an adventure abroad.

It's like a Catch 22. You're ready and willing to go…but you need an income—or at least a "cushion" to supplement your retirement—so you're stuck where you are.

If you quit your job, you have the freedom to go…only you no longer have the funds.

I get it.

And that's exactly why we've put this Blueprint for Funding Your Life Overseas together.

It's designed to show you proven, real-world ways you can get from where you are now…to living—and earning—overseas.

So you can relax…and live a life that looks like you want it to look. A life where you're in control of your time and your income…

At its core, this Blueprint for Funding Your Life Overseas is about investing NOW in the future you want to live. Frankly, nobody cares as much about your life, your retirement, or your happiness—as you do.

So you can sit around hoping for the best-hoping somehow that it'll happen for you and you'll get that life you dream about. Or you can do something—take concrete action—to move toward making it your reality.

This resource we've created is unique—unlike anything else out there. Because it brings you concrete advice designed to give you a real-world jump-start—so you can quickly go from dreaming about a life overseas to actually having one.

You know, it's one thing to read about an opportunity in a book. But it's another altogether to hear from somebody who knows how to do it. All of a sudden, you're not just thinking about what you could do—you're taking the steps to make it happen.

This resource is designed to connect you directly and personally with the ideas that can help you create the income you want and gain the confidence to live the life you dream about.

This time next year, you could be enjoying—and funding—a lifestyle you only imagine today.
In the Right Places, You Can Improve Your Quality of Life by "Working the Latitudes"
As I'm sure you know, in many of the destinations we at International Living Australia write about, you can live extremely well on a very modest budget. With $3,000 a month in lots of places, you could live like royalty. (And you can live well on half that in some locales!)
So say you choose to create an income that pays you in Australian dollars…but you're spending in a place where those dollars really stretch. Instantly, your world expands.
We call it "working the latitudes."
And when you do it, you gain not only an income…but the time to actually enjoy it.
You see, when you're located in a place where it costs so much less to live so much better, you simply don't need to work as much as you're used to.
And that leaves you more time to actually "live" your life. You'll hear expats earning an income abroad say: "I work to live… I don't live to work."
In the right places overseas, you can do that, too.
We'll Help You Answer These Questions
In IL's Blueprint for Funding Your Life Overseas, our experts talk about where those places are. And we'll help you answer questions like—
Where should I be based, given my interests and priorities?
What places offer the best opportunities for would-be live-abroad earners like me?
Which kinds of pursuits would work best in which places?
Can I have an online business here…or there…is the infrastructure good enough?
What's the best part-time income to set up before I make the move—so I can be earning before I ever go overseas?
What's the most flexible way I can earn—so I can take my income with me if I want to travel, or spend half the year in one place and half in another?
We explore all those things—and lots more.
We bring you both "portable" income opportunities as well as on-the-ground business savvy. We talk about how to match your interests and skills to an activity or activities that would suit you…and show you how to get started soon so you can "hit the ground running" and be earning way faster than you could if you stumbled along all alone.
It Can Be Easier to Start and
Run a Business Overseas
This may sound counter-intuitive, but the truth is: Sometimes starting a business overseas is way easier than at home.
Life is Good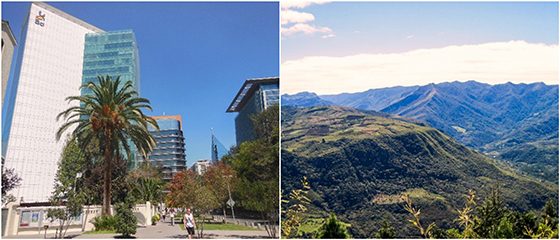 Meet Kevin Casey. He has a rather expensive hobby…exploring pristine, remote river systems around the world.
"My 'offices' have included a beach hut in the Cook Islands, a high-rise apartment in Chile, a mountain chalet in Austria and a hotel room on the edge of the Amazon jungle in Bolivia".
"I've discovered the ultimate 'means-to-an-end' profession and have had a fairly profitable year, making $60,000 while working only seven out of 12 months. The rest of the time I travelled".
"One of my favourite destinations was the Algarve coast of Portugal, where I sampled traditionally cooked octopus, stayed in an apartment with a sea view and took boat trips along the coast to check out spectacular sea caves".
In Australia, the start-up costs, taxes, and stiff competition can create prohibitive hurdles for people like you interested in owning a business.
Maybe you've always thought it would be great to have your own gallery or B&B or coffee shop. But just the costs alone could be enough to deter you from trying…
Yet overseas, such obstacles can be fewer.
In places where the cost of living is lower and opportunities abound, it's less expensive to start and maintain a business.
And because your costs are so much lower, you don't have to be lashed to "work" the way so many small-business owners are back home. And remember labour is often less costly than at home…so you can have as much help as you need.
You can enjoy the freedom to earn, doing something you enjoy…without the life-consuming pace…
Plus you're at an advantage overseas in another way as well.
You can see gaps in the marketplace. What I mean is: When you're abroad, you notice things that are "missing" and you're uniquely qualified to help provide them.
It could be anything from a coffee shop to a gym to a pet-sitting service. As part of our Blueprint for Funding Your Life Overseas, we show you how you can spot those market opportunities…and take best advantage of them…
Where to Go…to Create that
Feel-Good Life You Crave
In our Blueprint for Funding Your Life Overseas, you'll discover secrets and ideas you'd never come by on your own. That's because this isn't a "book report." This resource is different.
You see, not too long ago, we gathered our experts based all over the world to share their experiences and expertise with a select group of our readers—and we recorded every last word of advice and guidance they had to share. And then we bundled with it all sorts of useful, practical, rich-with-detail extras.
So with this Blueprint, you'll receive not just written guidance and expertise, interesting and revealing stories of people already doing what you're thinking about, and how-to guides you can follow…but also recordings of the experts sharing their hard-earned insights. Including the best time of year to spend in specific destinations…what you need to know about business visas…and other know-before-you-go tips.
In IL Australia's Blueprint for Funding Your Life Overseas, those experts help you draw a line from the kind of place you're looking for in your mind's eye…to a real-world destination where you can find it.
It might be in a university city in Thailand…on a beach in Bali…up in a cool-weather town in Vietnam…in a mountain hideaway in Spain…or even in a big city like Paris.
Find out where working remotely is easy…how to spot opportunities on the ground in any community you go to…great ideas for ways you can get paid helping your fellow expats…and more…
Plus we'll reveal places that are ripe with opportunity and point to destinations that offer incentives for entrepreneurs.
Lots of Ways to Enjoy (and Fund)
a Laid-Back Life in Vietnam
Vietnam may well be the most exciting prospect in Southeast Asia—even the world—for adventurous entrepreneurs today. And right now, the opportunity for foreign-owned businesses is wide open.
Consumerism is at a record high. Unemployment is low. And for the first time in a long time, the rapidly growing middle class has cash in their pockets and an appetite for new tastes and experiences.
Vietnam isn't as established as other destinations in the region. It's a bit like being on a frontier, or in virgin territory. But Vietnam has a very open attitude, it's easy to find new business opportunities here as the market isn't saturated, and along with that frontier territory comes the added bonus of low start-up costs and minimal overheads.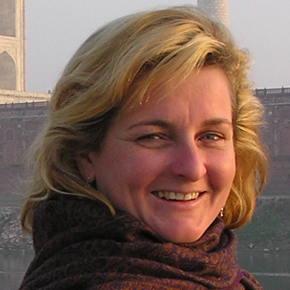 Sharyn Nilsen left Australia for a career break seven-and-a-half years ago and never went back. Instead, she figured out how to earn an income that she can take anywhere she wants. She's currently teaching English in Ho Chi Minh City and running a freelance writing business and has called Vietnam home for about four of the past eight years.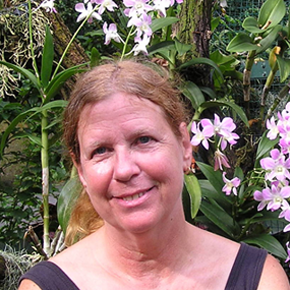 Wendy Justice left her job in healthcare in 2005 and has spent the last 13 years exploring Southeast Asia with her husband David. She's just moved to Da Nang on Vietnam's central coast, and up until then lived in Hanoi.
In our Blueprint for Funding Your Life Overseas you'll get the inside scoop on opportunities in Vietnam from both Sharyn and Wendy…
How to Fund Your Life in
Thailand, the Land of Smiles
Nicknamed "the Land of Smiles" Thailand saw 32.5 million tourists in 2016. They visit from all over the world for many of the reasons people decide to stay and make their homes in Thailand…great weather, a rich culture, low costs and an easy life.
You'll meet expats across the country who have discovered profitable opportunities catering to this huge tourism market. Plus, you'll discover how a rising middle class among Thais is making for a growing local demand for goods and services too.
But Thailand is best known as the go-to hub for people with portable incomes. Often called "digital nomads" these online earners are especially thick on the ground in the vibrant northern city of Chiang Mai.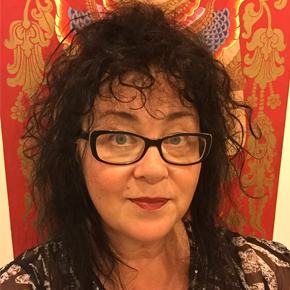 Rachel Devlin moved from Australia to Chiang Mai with her family after a successful career as a teacher. These days she's IL's correspondent there and tuned into the digital nomad scene in the city.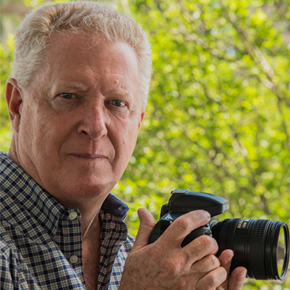 Michael Cullen and his wife Vivien scouted several of the world's best destinations for overseas living before settling in the beach town of Hua Hin on Thailand's Gulf coast.
In our Blueprint for Funding Your Life Overseas you'll learn about taking a portable income to Thailand, running a bricks and mortar business there, and Rachel and Michael will reveal some of the opportunities they see on the ground…
Discover Cambodia—One of the

Top Places to Bring Your Portable

Income in Southeast Asia

Cambodia is another country experiencing rapid growth. You'll find roving online earners in the capital Phnom Penh and especially along the coast in beach towns like Sihanoukville, where they avail of its low-cost living.

It presents an ideal location to experience a developing economy in the raw whilst building a business on a shoestring.

Many Australian's are choosing Cambodia as their retirement destination and it's not hard to understand why. It boasts year-round tropical weather…world-class beaches, islands and jungle-covered wilderness…a rich cultural history and heritage…one of the easiest-to-get "expat-friendly" long-term visas in the entire world…a tight-knit English-speaking expat community…amazingly-affordable, top-quality international restaurants, bars and nightlife…some of the loveliest and friendliest locals you'll ever meet…

Just ask former Perth resident Bob—now living in Cambodia's booming capital city of Phnom Penh. "When it comes living costs, Cambodia is cheap as chips. I get by on under $1,426 a month. I could spend less than that but I like to eat out at nice restaurants and socialise a fair bit," Bob said.

"My biggest expense is rent, but I only pay $428 a month for a two-bedroom apartment in one of the nicest neighbourhoods at the centre of Phnom Penh. Back in Perth the cost would be ten times higher!"
Learn How to Turn Your
Interests into Income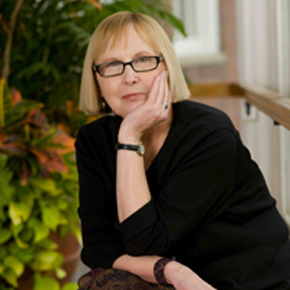 In our Blueprint, you'll also hear from Barbara Winter, author of the popular books, Making a Living Without a Job and Jumpstart Your Entrepreneurial Spirit.
For more than three decades now, Barbara has been showing people just like you how to find opportunity in chaotic economies and turn their passions into profits. The people she's helped are living all over the world today…making money in all kinds of ways…getting paid to do what they love…
This one is running an organic farm…another is acting as a home-renovation helper…yet another is whipping up great meals as a personal chef. This one is building websites…that one is an acting coach…this other one is the largest independent distributor of Brazilian bikinis…
Point is: There's no end to the variety of their stories or to the places they call home today. Barbara specialises in helping people turn their interests into income so they can create lives that look the way they want them to look.
In this Blueprint for Funding Your Life Overseas, she helps you do that, too.
You don't have to know what you want to do overseas or even where you want to go. You bring to this Blueprint an open mind and an idea about what you'd like your life to look like. We'll help you draw lines between that and proven, real-world ways you could generate an income.
And that's just for starters…
Life First, Work Second… How to Gain Joy and Balance Alongside Your Income
You hear, too, from Valerie Young, at the helm of ChangingCourse.com. Valerie helps people to, as she puts it, "work at what you love, follow your own road, and live life on purpose."
To make a change in your life—whether it's to create a new income stream or move overseas or both—you first need a good idea, Valerie says…and the best way to come up with a good idea is to come up with lots of ideas.
In this resource, she helps you do just that. She teaches you how to mine your background, your interests, your skills, your passions, and your experience to come up with all kinds of ways you could turn what you like into income.
With lots of hands-on guidance, you'll come away with the tools you need to spot opportunity everywhere you look, and the set of questions you should ask to test those ideas and fine tune them.
Plus Valerie preaches the wisdom of taking a "life first, work second" approach to earning an income. Overseas, that can be a particularly rewarding tack to take because in the right places (and we'll introduce you to those places) you really can live better for less.
And that means, finally, that you don't need to earn that much to create a life that's remarkably rewarding. In other words, you can fund more…with less.
And that math opens a whole world of opportunity to you. With Valerie as your guide, you'll discover how to explore that world and pinpoint the ideas that can best deliver the lifestyle you want.
Unlock Your Own Earn-Anywhere Potential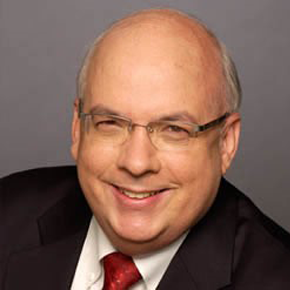 Winton Churchill, founder of Barefoot Consultants (and an expat earning overseas in his own right), introduces you to several good, flexible income options you have that put you in control of the way you earn.
As Winton says, "By taking charge of their earning power, rather than waiting for governments, financial institutions, and employers to 'right themselves,' the baby boomer generation now has the power and access to put their skills and abilities on the global market regardless of where they live or work."
In other words, you've got the skills and talents you need to work (and earn) from overseas…you simply have to unlock them. And Winton shows you how.
You may think what you know how to do isn't really portable, but you'd be surprised. Modern technology is opening up all kinds of earning channels you can take smart advantage of and in this Blueprint, you can explore them.
As Winton put it, "If you're ready to finally balance work and play…and make your next decade your most interesting…this program is for you.
"As baby boomers, we grew up with the idea of a career. Most of us went to work for small and large companies and worked there from a few years to decades.
"And the idea of freelancing is a mystery to most people…a blip on otherwise boring career and employment news.
"But the world has changed in ways we've never seen before in our lifetimes. Portable income—the income that travels with you—really comes from the freelance economy." And that's the economy Winton introduces you to in this Blueprint for Funding Your Life Overseas.
You'll discover how you can "connect the dots" to tap into the 30-70% of opportunity most people leave on the table.
Winton shows you how you can turn your skills, career experience, expertise—and even your hobbies—into a portable money-maker you can take with you anywhere you want to live.
Exciting Ideas that Could
Transform Your Life
This resource is, ultimately, a festival of ideas. In fact, I can say with 100% confidence that you'll come away with more good ideas than you know what to do with.
And you'll gain real confidence in this idea that you CAN fund a more international life. You'll have a chance to explore, for instance, the many creative ways you can do things like—
Bankroll your wanderlust and live a jet-set lifestyle on a pauper's budget. You'll be amazed at the creative ways you can turn an interest in travel into an income that'll pay you to see the world.
Liberate yourself from the one-grindstone-one-income mindset and discover how looking beyond the traditional idea of "career" could liberate (and double or even triple) your earning power.
Capitalise on the value of skills you already have and turn them into money-makers in ways you may never have considered before.
Turn your suitcase into a profit centre and not only cover the cost of your travels but earn a handsome profit, too…
Three completely portable income options you can start earning with at home and take with you anywhere you want to go…
What you might do if you like the idea of a steady income in your pocket every month…and lots and lots of holiday time…
A perfect part-time income earner—work when you want, as little or as much as you like. And generate enough funds to cover those extras you want like massages, dinners out, weekend getaways…
And lots, lots more…
Learn How to Grab Hold
of Opportunity Overseas…
This resource is custom-designed for anybody who's ready to fast-track life overseas and put a real-world plan in place that'll allow you to not only pinpoint the destination that makes sense for you—but the income generator you need to get there and live the lifestyle you want.
The world is changing. And the security we might have once found in our careers and in retirement just isn't there anymore. It's harder and harder to create a comfortable life where there's enough time to enjoy it and enough funds to support it!
But overseas…the opportunities remain wide open. They're there for you to grab hold of.
And this Blueprint for Funding Your Life Overseas will show you how it's done…guide you to opportunities that make the most sense for you…and give you the tools, insights, and expert guidance you need to take smart advantage of them.
We show you a way you can take control…put an income plan in place…and gain the confidence to embrace the good life overseas…no matter what the economy does "back home."
The Smartest, Most Efficient, Most Cost-Effective Way to Put an Earn-Overseas
Plan in Place Right Now
If you'd like to find a way to earn an income overseas…and you'd like to have a solid, step-by-step plan in place for doing it…then I encourage you to simply take a look at this resource.
If you could start the next year with an earn-abroad plan for yourself in place and the resources you need to make it happen…why wouldn't you?
There's no smarter, more efficient, or more cost-effective way to gain this much intelligence this fast.
In our Blueprint for Funding Your Life Overseas, we hand you real-world, expert-insight intelligence designed to help you match your interests and priorities with an income that makes sense for you…in a place you'll love.
We could reasonably charge $1,000 or more for this resource. In fact, just one smart piece of advice taken to heart and implemented could return for you ten times that in a matter of months.
Plus the secrets, recommendations, and guidance you'll gain will save you months—if not years—of trial-and-error guesswork. Instead, you'll have a plan designed to get you earning fast…so you can turn your make-money dream into your real-world reality.
Yet we aren't charging $1,000 or even $500 for this program. The regular price is a reasonable $235.
But when you request your instant access to IL's Blueprint for Funding Your Life Overseas today, I'll shave more than 40% off the price and hand it to you for just $235 $135.
This program is hosted online, which means you can easily access it anytime from anywhere. And it comes with—
Video Recordings of presentations from the experts designed to help you explore your best earning options overseas and pinpoint the communities that might suit you best…
"Quick-Start Guides" that give you the first steps you need to take to get on the way to earning… It's critical to hear what the experts have to say. But I think it's useful, too, to have some practical guidance written down with step-by-step instructions you can follow, and that's what our Quick-Start Guides hand you.
Dig Deeper special-focus sections for each of the earning areas we focus on—some are additional presentations from the experts, others are written handbooks—that let you take a more detailed look at each of the earning opportunities we believe are most worth your attention today.
Success Stories from people just like you who have turned a dream about earning overseas into their reality…they talk about why they did it, how they did it, what their lives look like now…and how you could follow in their footsteps…
Special Bonus #1:

7 Surprising, New, Easy Ways to Fund Your Life Overseas Right Now

In addition, when you request your copy of Blueprint for Funding Your Life Overseas now, we'll also send you a copy of a special report we've created…to get you thinking right away "outside the box" when it comes to ways you can earn from anywhere.

It's called 7 Surprising, New, Easy Ways to Fund Your Life Overseas Right Now and it focuses on unusual ways you could generate an income while you live and travel wherever you want.

Inside you'll find out things like…
A creative way to tap into 43 million potential customers online—without building a website—so you can earn from anywhere…
A quick resource for making money online when you don't think you have any "online skills"…
How to monetise your hobbies and skills so you can start earning fast—from home—well before you ever move overseas. You'd be surprised at what you can get paid to do…
And lots more…
It's yours at no extra charge—included when you order Blueprint for Funding Your Life Overseas today. And that's not all…
Special Bonus #2:

Discover Smart Ways

to Travel for Less…and Even for Free

Because travel is such an integral part of exploring your best options overseas, we're including a Bonus Section, as well, on savvy travel secrets that you can use to travel better, spend less, and even extend your overseas adventure without spending more.

You'll discover secrets like…
Better places than AirBnB when it comes to booking apartments and homes for overnight stays abroad…
Great apps you should have on your phone that'll make it easier to eat better, find English-speaking doctors, make free telephone calls, and more…
How to stay for free all over the world—it's the perfect way to test drive life in a home abroad and do it at zero cost…
Book 5-star hotels at half the price…get free flights around the world…cruise for free…and more…
All the How-to Secrets You Need,
in a One-of-A-Kind Resource
If you've been dreaming about a more international life…about a life where you control your own time and income…
Then this Blueprint for Funding Your Life Overseas is for you.
If you crave the flexibility to take your paycheque with you and work when you want to, where you want to…play when you feel like it…travel where you want to go…live wherever your heart desires…
Then this Blueprint for Funding Your Life Overseas can show you how it's done…
If you like the idea of designing your life with purpose—instead of taking what you can get—then I hope you'll simply give it a try.
There's absolutely no obligation to you.
Order today and we'll send you online access immediately. Just take a look. Watch the videos, read through the written how-to guides, get inspired by the stories from people who've already done what you're considering…
If, once you've done that, you decide it's not worth the just $235 $135 I'm asking today after all, just let us know within 30 days and we'll promptly pay you back. No questions. No fuss.
I'm willing to make this offer because I believe once you take a look at this Blueprint for yourself, you'll be impressed with the calibre and the quantity of the material you'll receive.
We'll introduce you to ways you could generate a portable income…so you could tote your laptop out to the deck by the pool for a few hours of "work" in the mornings before you head out to the beach or for lunch with friends in the afternoon…
And we'll show you, too, how you could have your own little shop in a destination that you fall in love with…maybe you sell books or tea or local artisans' work…or maybe it's a coffee house or a little beach bar…or a B&B in a flower-filled garden…
Maybe you want an income that'll simply pay for your travels so you can afford to explore…discover new places…meet new people…and get paid to do it…
Whatever that fantasy is you have in your mind's eye…we'll help you turn it into a real-world plan of action.
We'll introduce you to income-earning options you've probably never thought about…and show you how you can turn skills you may not even realise you have into money-making businesses that could fund your life overseas…
Sincerely,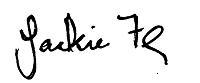 Jackie Flynn
Publisher, International Living Australia
P.S. In the right places abroad, you can live well for less. And if you're earning a nice income…you can afford to enjoy yourself.
Yes, you could make millions. People do. But you may not want to work that hard. And that's fine. There are plenty of ways and places overseas where you can earn a tidy sum that'll support a comfortable life where you enjoy your days, have time to spend with friends and family, and can really relax in the confidence that you'll have the funds to see you through…and in style.
Our hot-shot collection of expats and earn-overseas experts will show you how you can go from dreaming about it—to living it—more easily than you ever imagined.
P.P.S. When you order this Blueprint for Funding Your Life Overseas now, we'll also send you a Special Bonus #3: Income Opportunities in Latin America, that helps you discover the best opportunities beyond Southeast Asia, including the best earning opportunities in Panama…the best places to make money in Costa Rica…gaps in the market for entrepreneurial Australians in Ecuador…and more.