You're about to discover what could be the world's most surprising lifestyle and retirement secret…
Jaw-Dropping Beauty, Vibrant Culture, Spectacular Cuisine, Diverse Landscapes…France Offers One of the Most Enticing Lifestyles In The World…Without Breaking the Bank.
More and More Aussies are Taking the Plunge…and You Can Too!
You can live your dream life in romantic France…for less than

you've likely ever imagined…
Dear International Living Australia Reader,
"We are very happy we've done this!"
That's Sydney native Liz Mills gushing about her decision to live part-time in France.
Every year, she and her husband Larry joyfully return to the small 13th-century town of Aiguillon in southwest France for six months, where they've rented the same house for the past 10 years.
"Our house is three stories, and from the upstairs looking over the back garden we see the 11th-century church, which is now a museum," Liz says. "The house is very modern in comparison, having been built in 1880…Living in the midst of so much history and walking through the medieval quarter on our way to coffee every morning is incredible!"
But that's not all that's incredible…
Liz and Larry pay only $1,000 per month to rent this fully furnished 4-bedroom, 19th-century house.
That's right — $1,000 a month for a huge house with a garden in the Lot-et-Garonne, one of the most idyllic regions of France.
If you're like most people, you probably wouldn't have thought such a thing was possible…particularly in a story-book French town like Aiguillon.
With its two exquisite châteaux (castles), a medieval wall and traditional cobblestone square where the bi-weekly farmer's market is held, Aiguillon is quintessentially "old France."
Aiguillon is situated halfway between the famed vineyards of Bordeaux and the lively "pink city" of Toulouse, an ideal spot to enjoy the many riches of France.
The area is known for its fabulously sweet purple plums, and the countryside is full of picture-perfect plum and apple orchards…golden sunflower fields …rolling green meadows bursting with scarlet poppies.
Yes, Liz and Larry are very happily situated in Aiguillon, living a lifestyle that many would assume costs a fortune.
But the truth is…
You Don't Have To Be Rich
To Live Well In France
As Liz has discovered, life in France can be much less expensive than life in Australia.
"The cost of living is much cheaper for the lifestyle we have," Liz says. After rent "We spend about $2,500 a month including bills, eating out a few times a week and socialising with friends."
You see, most people don't realise that enjoying the finer things in France doesn't necessarily cost a fortune.
Liz's favourite lunch spot, La Panorama…a hilltop restaurant in the nearby town of Laparade…offers an amazing 3-course lunch with stunningly fresh ingredients for just $19 per person…
Closer to home, Liz's local bar, Les Ch'tis, "serves up a three-course meal with a glass of wine for about $20."
Even better, at the Aiguillon farmer's market, Liz can fill her basket with fresh fruit and vegetables for "less than $20…and when you ask a neighbour for an eggplant, they bring you a whole box!"
And it's not just food that offers such good value…
In Aiguillon, there's currently on the market a beautifully-restored 17th-century pale stone home in impeccable condition…with exposed stone interior walls and wood beam ceilings …. set on a hectare of land with a large barn and mature trees for $390,000.
A little further northwest, just outside of the medieval town of Villeneuve-sur-Lot is a spacious south-facing 4-bedroom home with sunny, airy rooms….that comes with a large garden with plum trees, an above-ground pool, and separate gîte (a holiday home available for rent)…It's on the market for just $208,020.
And then, just north of Aiguillion and within walking distance to the enchanting town of Duras…there's a gorgeous 2-bedroom old stone house….with a feature fireplace and wood-burning stove…a pretty terrace perfect for dining alfresco…with 0.065 hectares (0.16 acres) of garden that has views of the surrounding countryside for just $236,000…
And these are just a fraction of the reasonably priced wonderful properties available…
Reasonable Prices are Just One Reason
Why You Can Live Well for Less in France
The reasonable prices aren't the best part of living in France.
No, that's just the icing on the cake.
The best part of living in France is that your definition of "living well" changes…You adopt the French way of life and begin to understand that living well isn't about eating at the fanciest restaurants…
…or driving a nice car…
…or having the most expensive clothes or gadgets…
In France, living well means spending most of your time enjoying the people and activities that you care about most.
And that's just what Liz and Larry are doing.
Liz's average day begins with a tranquil walk through the countryside. Then she heads to her local café, where she enjoys a coffee and flaky croissant.
Later, she may pop over to the neighbouring village for a visit or spend a few hours pottering about the garden. Or she may visit with local friends.
Liz says, "Making friends in Aiguillon has been easy…We love the way everyone has accepted us…there is a sense of community, everyone looks after each other and us."
She and Larry are well integrated into the community, with both of them volunteering to cook for events and organise town festivals.
"We just celebrated our 10-year anniversary coming to Aiguillon with a big party in town."
And When It Comes To

Culturally-Rich Activities,

You'll Be Spoiled For Choice

No matter where you land in France, you'll almost undoubtedly have a wealth of cultural activities to choose from.

Liz and Larry certainly do…

Aiguillon is situated just by the Lot River, which offers a range of water activities, from fishing to river cruises to swimming.

Being about an hour away from Bordeaux means they have easy access to some of the finest vintages and wine-tasting experiences in the world…

When they want to enjoy a spot of "big city" life, then Toulouse, with its fascinating museums, musical concerts and English-language cinemas, is just a 90-minute drive away…

If they long for the sea, they can be at the golden beaches and glittering turquoise waters of the Mediterranean within two and a half hours…

And if they want to explore other parts of Europe? A flight from Toulouse international airport will take them to Barcelona in under an hour…Rome or London in under two hours…and Athens in just over 3 hours…

The world is truly their oyster….

Want to enjoy a similar lifestyle?

Here's how.
Make Your Dreams Of Living In France Come True—Affordably
While it is true that many (if not most) of France's well-known destinations are quite expensive when compared to other parts of the world International Living regularly covers…like Southeast Asia, or Central and South America…
…living in France's most popular destinations doesn't have to be a total bank-breaker.
Even in hotspots like Paris, Biarritz, the Cote d'Azur, and other parts of France with expensive reputations, it's entirely possible for YOU to live very, very well AND enjoy all the fruits of La Vie Française on a modest budget.
For example, furnished studios and one-bedroom apartments range from $1,100 to $2,800 per month, offered on long-term contracts.
And that's right in the heart of Paris.
And as far as total cost-of-living is concerned, a couple can live comfortably—even in Paris—on as little as $3,733 a month.
Here's a sample budget for two people to run an apartment in Paris:
| | | |
| --- | --- | --- |
| | Euros (€) | AUS Dollars ($) |
| Rent (40 square metre, 1-bedroom apartment) | €800 | $1,244 |
| Water | €20 | $109 |
| Transportation (public - monthly pass) | €70 | $31 |
| Electricity | €80 | $124 |
| Monthly telephone/Mobile phone plan (includes internet) | €50 | $78 |
| Broadband internet fee and pay TV | €50 | $78 |
| Food | €530 | $824 |
| Entertainment | €300 | $467 |
| Miscellaneous expenses: | €200 | $311 |
| Entertainment | €300 | $467 |
| TOTAL: | €2,400 | $3,733 |
Granted, on this budget, you won't be able dine at world-famous Maxim's restaurant every night (where "a la carte" prices average €200)…
…but you wouldn't want to do that on a regular basis, anyway.
Because as a "real" French resident, you'd know about better-value authentic bistros, which the casual visitor to Paris never discovers.
For example, you'd know about where you can enjoy a simple lunch of salad, moules (mussels) and a slice of upside-down apple flan, called tarte Tatin, for under $29 at a tiny bistro.
You'll know the grocery store where you can buy a great bottle of red wine for as little as $7.
And if you were a "real" French resident, you'd know how to look as chic as any French person…without spending thousands on a suit or pair of shoes.
My point is this…
If you want to live comfortably in "the City of Light" on as little as $3,733 a month (and still enjoy ALL of its world-class museums, art galleries, architecture, cuisine, fashion, ambience, and all its other inspiring intangibles)…
…or in any of France's other high-profile destinations…
…you can absolutely do it.
And hey…most Australians spend at least $3,733 a month to just get by anyway!
So as you can see…
You CAN Live
Affordably In France!
So what do you do…
…if YOU want to find out how YOU can start enjoying La Vie Française without increasing your day-to-day spending?
Here's the good news.
We've already figured all of this out for you.
And that's exactly why I'm writing to you today.
My name is Jackie Flynn. I'm the publisher of International Living Australia. And if you've ever dreamed of living in France…
…whether it's in the heart of Paris—the most romantic city in the world…
…on the Cote d'Azur—with its world-famous beaches and ultra-chic lifestyle…
…in your own Mediterranean villa in Provence—complete with your own garden, pool, fishpond and views of the mountains…
…or anywhere in between…
…I'd like to help YOU take that all-important first step towards making your dreams of living in France come true. And I know of no better way than to get your hands on the recently updated Escape to France: Everything You Need to Know to Retire Better, Invest Well and Enjoy the Good Life for Less.
Quite simply, for anyone who's ever dreamed of living in France, either part-time or full-time, it's a one-of-a-kind resource that can help you:
Find your dream home anywhere in France. (And save thousands and thousands of dollars in the process.)
Explore all of France's hidden gems all over the country. (It's one of the only countries on earth in which you can explore world-class museums and art collections, go wine tasting, go skiing, and swim in the sea all in the same week, without leaving the country.)
Become a legal resident of France—the hassle-free way. (Without trying to navigate all the bureaucratic hurdles on your own.)
Take advantage of France's world-renowned healthcare system. (France boasts the highest-quality healthcare in the world, according to the World Health Organisation.)
…and much, much more.
I assure you…there's no other resource quite like Escape to France.
In just a moment, I'll give you an idea of the one-of-a-kind secrets you'll discover in its pages.
But before I get to that, I'd like to quickly show you how a few more friends of International Living are already enjoying La Vie Française…
…on a modest budget.
(Remember…THIS COULD BE YOU!)
Easy Living in the "City of Light"
Pamela Griner Leavey and her husband Jim wake up every morning to a view of the Paris skyline around the Boulevard Saint-Germain.
She and her husband live in the romantic French capital…and love every minute of it.
Here's just a bit of what Pam recently told us about living in Paris…
"Despite the troubled world economy, we currently have little trouble enjoying everyday life. There are so many things here that are free or reasonably priced. Life is good.
"For example, we live in a city with one of the best public-transportation systems in the world. And my husband is thrilled with not owning a car."
What's more, their total monthly budget averages just under $4,600!
But Hey…When It Comes To France, Paris Is Just The Beginning!
There's WAY more to France than just Paris and Provence.
In fact, France as a whole could be one of the most geographically and culturally diverse nations on the planet.
It's got beaches. Mountains. Wine country. Forests. Lakes. Rivers. Sea cliffs.
And just about everything in between.
And don't forget…France is just a few hours away by air or train from at least a dozen other European countries…all with their own diverse cultures and history.
For those who LOVE to travel, it's a dream come true.
You could have a freshly baked pain-au-chocolat and a triple-espresso at the "Les Deux Magots" in Paris (where Ernest Hemingway, Albert Camus and Pablo Picasso once frequented)…
…then take the metro to the Gare du Nord, grab a seat on the ultra-luxurious TGV train…
…and make it to Amsterdam, Barcelona, London, Munich, Venice or many other world-class cities in just a few hours.
You can even get a strong WiFi signal while on board.
Though you may be too busy gazing out your window, and watching the spectacular European countryside whizz by at 319 kilometres an hour, to bother turning a computer on.
The Verdict Is in: For Discerning Expats, France Is Hotter than Ever
Clearly, as an expat destination, France has a lot going for it. Among the many reasons it makes sense are…
France offers the best healthcare system in the world: According to a World Health Organisation (WHO) study, France provides the best overall healthcare system in the world.

And once you move to France, you may be able to transfer your healthcare to a French provider…or even to one of the many British companies that specialise in providing extra coverage for expats.

Prescription drugs in France are also much, much cheaper than back in Australia. And doctors still make house calls in France.
France could be the best place in the world to start a tourism-based business: In 2015 France attracted approximately 84.5 million visitors…making it the most popular tourist destination in the world. Paris is the world's most visited city in the world. And tourism is accountable for 6% of the country's income. (4% from French tourists travelling within France…and 2% from foreign tourists.)

With this in mind, the number of opportunities for starting your own tourism-based business…and funding your life in France…is virtually endless.

You could start your own B&B in Normandy…open a café along the Mediterranean Sea…conduct wine-tasting tours in Bordeaux…open an art gallery in Paris…and on and on and on…

If you've got the entrepreneurial bug and would like to make a dollar or two (or a whole lot more), it's worth considering France…
For diehard "foodies", France is like heaven on Earth: If you're mad for open-air food markets, you'll be in paradise in France.
For example, the Dordogne region alone has dozens…and it's renowned for its gastronomic specialties, such as glistening strawberries, fresh walnuts, delicately flavoured walnut oil, pâte de foie gras, chestnuts, crêpes, confit de canard (duck preserved in its own fat), truffles and other wild mushrooms, and a wonderful array of full-bodied, deep ruby wines.

In wildly romantic Aix-en-Provence, you can shop the open-air food markets for slivers of cheese, a couple of olives, spicy bread buttered with orange, aniseed and fennel, and pâte de foie gras potted in jars.

You can find other similar open-air food markets all over France.

And if you're a restaurant aficionado, France remains unsurpassed. It boasts more three-star Michelin restaurants (27), two-star Michelin restaurants (94) and one-star Michelin restaurants (616) than any other country in the world by far.

What's more, France is also the world-leader in Michelin "Bib Gourmand" offerings…with 642. (The "Bib Gourmand" is a specific menu item at any Michelin-rated restaurant that's priced below a maximum determined by local economic standards.) The average "Bib Gourmand" menu item at Michelin-rated restaurants in France is just €32 ($51). But remember…that's for an unforgettable meal at a Michelin-starred restaurant in France!
France is STILL a haven for aspiring artists and writers of ALL abilities. Ever dreamed of penning the novel that's always been lurking inside you? Or to try your hand at oil painting? Or perhaps become a part-time or full-time photographer?

Well…the good news is…today's France remains just as creatively inspiring today as the days of Hemingway, Cezanne, Van Gogh and Picasso.

You can write the first draft of that novel on your laptop while sipping espresso at a café on Paris's famed Left Bank…paint Mont Sainte-Victoire in Provence from the balcony of your own villa (Cezanne is known to have painted Mont Sainte-Victoire over 60 times)…take photos of the Notre Dame Cathedral in Paris at sunrise…and so much more.

France seems to bring out the inner artist and writer in everyone who visits, almost immediately. Some say it's the history. Some say it's the culture. Some say it's the light.

Whatever the reason, why not try nurturing your inner artist or writer in France sometime soon. I reckon everyone should do it at least once. And hey…it might completely change your life…for the better!
France is one of the most technologically advanced countries on earth. The elegant "Haussmannian" apartments may date back to 1850 to 1920…and many other statues and monuments date back much earlier than that (the Egyptian obelisk at the centre of the Place de La Concorde in Paris is 3,300 years old)…but don't let all that fool you. When it comes to modern technology, France is right on the cutting edge.

For example, 99% of the country has 3G access…and 4G is currently being rolled out. So if you've got a smartphone and a French SIM card on you, you can check your email and go online from even the most remote locales in France.

What's more, broadband internet access in France is…for the most part…lightning fast. For example, with one internet service provider (ISP) that specialises with helping expats connect to the internet, you can connect at speeds of up to 20 Mbps.

NOTE: The Australian average internet speed was only 7.8 Mbps in 2015.

And on top of all that, many (if not most) of the cafés, bars and restaurants in France offer free WiFi…which is great if you've got a laptop and want to get some work done, while dining on a three-course meal and doing a little "people-watching" at the same time.
If you're a fan of history, art and architecture, France is virtually unsurpassed worldwide. This pretty much goes without saying.
You've got the Louvre…the Musée d'Orsay…the Pantheon…the Pompidou Centre…the Maison de Balzac Museum…the Maison de Victor Hugo Museum…the Musée Picasso…

…The Pére Lachaise Cemetery (where Oscar Wilde, Moliére, Marcel Proust, Gertrude Stein, Jim Morrison of The Doors, and many other famous artists and writers are buried—often in wildly elaborate tombs)…

…The Catacombs de Paris (with its thousands upon thousands of human skulls and bones piled one on top of the other—buried hundreds of feet below the busy streets of Paris)…

…The Arc de Triomphe (a great place to go to the top and take photos of the famed Avenue des Champs-Élysées)…

…Paul Cezanne's former residence in Aix-en-Provence (where you can see firsthand where this famous impressionist painter grew up and drew his creative inspiration from)…

…The hospital in Arles where Van Gogh stayed in December 1888 and again in January 1890 (you can go there and stand in the exact same spot where he painted one of his most famed paintings, Courtyard of the Hospital at Arles).

…and so much more.

And who could forget La Tour Eiffel…perhaps the world's most famous, iconic landmark? No trip to France is complete without getting a close look at the Eiffel Tower…or even going up to the top!

BY THE WAY…one great thing to do the next time you're in Paris is to stop by a bakery, butcher shop, cheese shop and wine shop near the Eiffel Tower, pick up a few tasty items at each, and have a sunset picnic on the grass of the Champs de Mars, with the Eiffel Tower towering right in front of you.

It's an almost surreal experience…especially when it lights up every hour on the hour for a few minutes each evening. Everyone applauds and cheers when it happens.

It's sublime!
Please Keep in Mind, I'm Barely Scratching The Surface Here
There's so much more that France has to offer.
It's the kind of place that just keeps growing and growing and growing on you…year after year.
"In the years we've lived here, we've also come to love the French way of life, the cafés and culture, the language and—yes—also the French themselves. We have our favourite baker, the waiter who always asks after the kids, and the friends who coach us on everything from wine to grammar." —J.F., Paris, France
So how can you take advantage of ALL that France has to offer…without breaking your own back doing all the research and legwork on your own?
It's simple.
Get All The Secrets Of Living Well For Less In Today's France In The Recently-Updated Escape to France: Everything You Need to Know to Retire Better, Invest Well and

Enjoy the Good Life for Less
With Escape to France at your side, you'll never have to wonder how to figure all of this out on your own.
You'll have—right at your disposal—EVERYTHING you need to know to start enjoying La Vie Française on a budget.
The quick, easy, affordable and hassle-free way.
So…what kind of secrets will you discover in Escape to France?
Here's just a taste…
How To Make Paris Your
New Part-Time Or Full-Time
Home Without Spending A Fortune
How to find a 19-square-metre impeccably-renovated studio, with lots of charm, sun and wonderfully romantic, far-reaching views of the slate-grey rooftops of Paris in the heart of Montmartre for $267,000…
Where to find (and how to buy) the most rentable apartments in Paris…
How to understand the factors that influence French property prices (so you can get the best deal on the next Paris property you invest in)…
A list of IL's favourite, most affordable property picks in Paris right now…
How to make money renting out your Paris apartment…
Our highly valuable list of trusted, English-speaking real estate agents in Paris…
How to understand the Paris arrondissements—or neighbourhoods (with details on all 20 arrondissements) to help you choose the very best location for YOU)…
Find Your New Private Paradise
In The French Countryside
How to find a dream village home for about $328,000 in the Dordogne region—the golden heartland of the southwest. This is quintessential rural France, with its river running through quaint, little villages and world-renowned, open-air food markets.
Where you can find newly built, one-bedroom apartments in glitzy Saint-Tropez on the world-famous Cote d'Azur (French Riviera) for as little as $321,000.
How to rent a one-bedroom apartment in wildly romantic Aix-en-Provence (the city of fountains…birthplace of famed impressionist painter Paul Cézanne…and home to over 40,000 students) for as little as $1,400 a month.
A two-bedroom townhouse you could own in Rouen's historic centre (Rouen is famous for its cider apples and cheeses—including ripe, creamy Camembert) for just $197,000. (Keep an eye out for the water lilies in the area. They're not just any old water lilies…but those captured on canvas by the impressionist painter Claude Monet.)
A 110-square-metre stone house with almost 930 square kilometres of land, in Brittany, for the astoundingly low-price of just $39,000.
How to make the Languedoc—a hypnotically beautiful alternative to the mountains to the river Rhône—your new home. The golden landscape of the Languedoc is dotted with imposing hilltop fortified castles, which date back to the 13th century. And here, you can still find properties—like a two-bedroom townhouse with panoramic views of the town—for as little as $166,000.
Where you can buy a studio in the Alsace region—famous for its "gingerbread-cottage" architecture, balconies festooned with geraniums (most villagers spend $1,400 a year on flowers), German look and feel, belt-loosening Alsatian cuisine (you've got to try the ripe and pungent Munster cheese), and revered giant storks, which nest on top of almost every building in town…all that culture, and for as little as $168,000.
One of the most affordable places to live in the Charentes—known for its steep streets, honey-coloured stone houses, pretty rural villages and lazy rivers, many of which remain undiscovered. In one area our top France on-the-ground scout discovered here (you'll meet her in a minute), you can own a stone village house—with two bedrooms, a kitchen and a private courtyard—for just $136,000.
How to Live Well For
Less In France
How to find French properties for under $143,000…
A "buyer's checklist", which will help you avoid overpaying for your real estate investment in France…
A sample list of grocery costs in France to help you manage your monthly budget…
Should you or shouldn't you buy a car in France? We'll give you the lowdown…
How to save money on utility bills…
What you can expect to pay for apartment maintenance charges and household insurance (and avoid overpaying)…
How much you should pay for appliances and electronic products in France (it's not nearly as much as you might think)…
And Many Other Hard-Won Secrets You Won't Find In Any Other Publication About Living In France
How to import your belongings into France…
How to bring your pets into France…
The best schooling options for your children…
How to get a French driver's licence…
A quick French "primer" (it'll get you up to speed speaking "Français", even if you don't speak a word of French yet)…
How to get a French visa and residence (we'll help you eliminate all the bureaucratic hassles right off the bat)…
How to set up your own business in France…
Our six favourite Paris restaurants…
The secret to paying less for your French holiday…
The cheapest way to get to Charles de Gaulle Airport in Paris…
How to choose an investment advisor in France…
How to buy your new French home…
…and literally hundreds and hundreds more hard-won, insider-only tips.
There's Nothing Else In The World Like Escape to France: Everything You Need to Know to Retire Better, Invest Well and Enjoy the Good Life for Less. (And You Can Thank Author And Diehard France-Lover Steenie Harvey For That!)
When you start reading the pages of Escape to France…
…you will discover something right away.
Author Steenie Harvey absolutely ADORES France.
In fact, when I read the latest version just recently, it really made me want to visit some of the "hidden" destinations Steenie has discovered.
Here's an excerpt straight from Steenie in Escape to France…about the Dordogne area of France:
"Call it the Périgord, call it the Dordogne, call it heaven. For many prospective homebuyers, this is the quintessential rural France; the dream place to go shopping for a little maison de village or a honey-coloured stone farmhouse with a steeply sloping roof of russet-brown tiles. Everywhere here seems just so pastorally perfect, right down to the clouds of bright blue butterflies and the lines of fluffy ducklings paddling down river."
"The Périgord summers are gloriously warm and sunny. Under resplendent blue skies, the countryside is a feast for the eyes—a harvest festival of vineyards, fields full of sunflowers, tobacco plants and corn, shady walnut groves and stands of oak trees, which often hide an underground treasure-trove of black truffles."
"Casting reflections in crystalline rivers, a fairytale château perched on top of wooded cliffs. There are dozens of picture-perfect villages, each one seemingly more enchanting than the last."
Then Steenie goes into exquisite detail about the best places to shop, eat and find bargain properties in the Dordogne.
AND PLEASE KEEP IN MIND…
Steenie does this not just for the Dordogne region…
…but for every corner of France.
I'm telling you…she really did her homework on this one…
…and it's evident on every single page of Escape to France.
It's worth its weight in truffle oil!
How Much Would It Cost To Figure All
This Out On Your Own?
Let me put it to you this way…
It took Steenie SEVERAL MONTHS and SEVERAL TRIPS to uncover all the secrets you'll discover in Escape to France. And she brings to bear on this project her many years of experience travelling to this country she loves.
And thank goodness…Steenie's loaded with energy. And also a "black-belt" expert on saving money while travelling.
Especially in France.
Otherwise, we would've had to spend a fortune just to help her cover France's 551,499 square kilometres and 3,140 kilometres of coastline.
But she pulled it off. And you know what?
That's GREAT news for you.
You see, YOU don't have to do ANY of the on-the-ground leg-pounding that Steenie did.
You can simply click around on your computer screen and discover all of her hard-won secrets…from the comfort of your own home.
So how much…then…does it cost to get your hands on a copy of Escape to France?
Well…considering how much we invested in this project, we could easily justify charging several hundred dollars. Probably a lot more.
But we're not going to ask you for that much.
That's because we want to make it as affordable as possible for you to discover all of Steenie's secrets for living well for less in France yourself.
So instead of asking for $400…or even $300 (which would be a MASSIVE bargain for this kind of info)…
…we're only asking for $99.
For just $99, you can get your hands on the world's most complete, most comprehensive and most cutting-edge resource on living, working, travelling, retiring and starting a new business in today's France.
And you know what?
I'll even throw in a little something extra for you once you order Escape to France today.
Order Escape to France Now And You'll Also Get Two FREE Special Bonuses!
Special Bonus #1: Secrets of the South of France: The Most Affordable Regions, Towns, and Villages (Value $37)
We've been showing readers like you the best places to live in the world for more than 36 years now. We know that you're looking for good value…an outstanding healthcare system…safety…beauty…and, almost above all, excellent quality of life.
The South of France perfectly embodies all these things. Yet too many people who would love to live there write it off as too expensive, without ever investigating whether they could truly afford it.
Here's the bottom line: the South of France isn't just for celebrities and the mega wealthy. The region is full of regular people like you who dared to seek, and find, the best-value opportunities available there.
Special Bonus #2: SPECIAL "WHITE PAPER": 5 Fabulous Towns One Hour from Paris (Value: $29)
If you adore the beauty and culture of Paris, but hesitate to live in the midst of its big-city energy…we've got the perfect solution for you.
In this exclusive white paper, you'll find our top picks for 5 gorgeous, expat-friendly towns that are an hour or less away from Paris.
You'll learn about one stunning 11th century town that has a lively yet unhurried atmosphere, a range of restaurants and cultural offerings, and property that offer much better value than Paris…yet it's less than a half hour away…
Then there's the beautiful medieval town that is a UNESCO World Heritage site, filled with tree-lined canals and half-timbered houses…an hour away from Paris, it's the perfect place to immerse yourself in true French living…
There's even a town with exquisite fairy-tale prettiness that is home to so many expats it even has a cricket team!
Along with two other fantastic, must-know towns…
The best part is that we publish Escape to France and your two FREE bonus reports electronically…so it's much more useful, colourful, and interactive than ever before. And you'll have access to it as soon as your order has processed.
These special reports are yours today, with our compliments, when you order Escape to France. And they're yours to keep, no matter what, even if you decide to request a refund.
I don't think you will, though. I feel confident you'll be impressed by the deep wealth of research, guidance, and on-the-ground recommendations Escape to France and our special reports deliver.
And Of Course, You Can Check Out Escape to France RISK-FREE!
Check Out Your New Life In France RISK-FREE!
If you're truly seeking a "home-away-from-home", which personifies elegance, grace and sophistication (but don't want to spend a fortune for it)…
…for opportunities to profit from the world's most popular tourist destination…
…to take advantage of the world's best healthcare system…
…to live in a place where you've got everything you could ever want just moments from your doorstep…
…to live where famed writers and artists once lived (and continue to live)…
…then I strongly urge you to give Escape to France a chance today.
In fact, we're so confident you'll be impressed by all France has to offer that we're going to give you 30 days to explore everything in Escape to France before you risk a single cent.
If, within those 30 days, you decide that Escape to France is not for you, then just let us know and we'll refund your money in full—no questions asked.
The Time To Consider France Is NOW!!!
If you've ever dreamed of living in France in first-class style, without breaking the bank, then I strongly urge you to give Escape to France: Everything You Need to Know to Retire Better, Invest Well and Enjoy the Good Life for Less a try today.
There's truly nothing else in the world like it…
…and it could help you achieve your dream of living affordably in France faster than you could ever pull off on your own.
It could be one of the smartest decisions you make this year…if not your entire life.
Sincerely,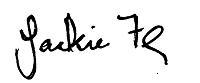 Jackie Flynn,
Publisher, International Living Australia
P.S. France has never been hotter as a potential place for discerning, budget-minded future expats to live—either part-time or full-time. And you won't find a faster, easier, more affordable way for YOU to make it happen as soon as THIS YEAR than you will with the help of Escape to France: Everything You Need to Know to Retire Better, Invest Well and Enjoy the Good Life for Less.
With Escape to France, you'll have exactly the guide you need to take the idea you have in your mind's eye and make it your reality on the ground in France. It's a modest investment, which could enrich your life immeasurably. Give it a try today. If you don't like what you see, just let us know within 30 days and we'll give you a full refund.
With this special deal, we'll send you two special bonus reports when you order Escape to France today, including The Secrets of the South of France: The Most Affordable Regions, Towns, and Villages (value: $37) and 5 Fabulous Towns One Hour from Paris (value: $29). And they're yours to keep, no matter what.