Upgrade To A Country Club Retirement In Cambodia…
Even on Your Age Pension

Dear International Living Australia Reader,
It sure is the good life…
Sipping Champagne as the sun sets fiery crimson over the Mekong River…
Dining on the terrace of a beautifully renovated French villa, savouring foie gras and handcut wagyu beef prepared by a celebrated French chef…
Lazing by the pool for a few hours, then treating yourself with a professional Khmer massage at the spa…
Luxuries like these—and more—are so affordable in Cambodia, you can enjoy them regularly and for a fraction of the cost in Australia. In fact, for $2,148 a month, a couple can spoil themselves with a "French champagne and country club" retirement loaded with luxuries.
For instance, if you like to play golf, in Phnom Penh alone, you can choose from six international-standard courses—the latest is a 36-hole course designed by Sir Nick Faldo. From just $62 for 18 holes—including the caddie—it's no wonder Cambodia is Southeast Asia's newest golfing mecca.
And if you love clothes, imagine having your own tailor whip up a couture outfit—including shoes—for K-Mart prices. Leather shoes $25, a pair of trousers for less than $20, a fully lined dress for around the same.
You could dine out regularly at four- and five-star restaurants without counting pennies. For just $25 for two—including excellent wine—you can enjoy an authentic Italian meal at a high-end restaurant. Or for $6.50 a head, feast at a traditional Cambodian barbecue restaurant.
This is just the start of what retiring in Cambodia offers.
The World's Best Destination
To Boost Your Retirement Lifestyle
This former French Indochina nation is an up-and-coming sweet spot, destined to become one of the world's best destinations for a VIP lifestyle.
We've reached out to our network of Australians on the ground who've got the good life in Cambodia figured out…and compiled their insider intelligence. And we're rolling out the red carpet for you to take the next step.
Once a hangout for backpackers, Cambodia is changing fast. Yet costs remain astoundingly low. For example, just $2 or $3 will take you across Phnom Penh—not in an ordinary taxi, but in a leather-seated Lexus.
In the very best district of Phnom Penh, an upmarket urban lifestyle is yours with just $365 a month rent for a spacious and modern one-bedroom apartment. You'll pay seven times that to rent something similar in either Sydney or Melbourne.
A lower cost of living is just one of many reasons to retire in style in Cambodia. You'll also find plenty to keep you interested…
In the Parisian-inspired capital of Phnom Penh, with its exotic blend of modern skyscrapers, ancient pagodas and palaces and glorious colonial buildings, you'll find Western-style shopping centres, bustling local markets and some of the most affordable international fine dining in Southeast Asia.
On the "Lost Riviera" coast—where French colonists once arrived for glitzy weekends in vintage convertibles—a new era of grandeur attracts expats and travellers. You'll find dishevelled French villas renovated as cosy guesthouses and trendy restaurants. Stroll Kampot's riverside promenade at sunset and enjoy happy hour cocktails as the fishing fleet return home with their catch. Or feast on fresh crab in nearby Kep at a table perched over the sea.
If you love history and art, there's the vast Angkor Wat temple complex with its mysterious, vine-clad ruins deep in the jungle. Nearby Siem Reap is a colourful, arty town bursting with artisan galleries and an astounding variety of restaurants and cafes.
There's a vibrant art scene, too, in the ancient city of Battambang. Murals bring faded colonial shophouses to life and the latest art gallery openings reel you in from the wide, sun-washed streets.
And if you just want to get away from it all, pack a picnic and catch a boat to one of the many islands off the coast. You'll likely have the undeveloped white-sand beach to yourself. Snorkel among tropical fish in the warm, turquoise waters…or grab a hammock and relax with an icy cold beer.
That's the thing about Cambodia—it's easy to have fun when your daily necessities are so affordable.
When everyday living tasks like house cleaning, washing and ironing are taken care of inexpensively and cheerfully by your own private housekeeper, Cambodia becomes even more attractive as an ideal retirement destination.
When Australian Paul H. discovered Cambodia two years ago, the incredibly low costs stunned him. So he swapped a penny-pinching retirement in Australia for a lifestyle of financial freedom in Phnom Penh. He pays just $475 a month for rent—including utilities and Pay TV. He's ditched the car and travels by luxury SUV at the click of a button on his phone. And he regularly spends a full day at the Phnom Penh Sports Club, where for $14 all up gives him access to two pools, the gym, sauna, Jacuzzi—and a traditional Khmer massage.
"Living in Cambodia has been a game changer for me", Paul says. "I get to enjoy all of life's luxuries without having to count my pennies or watch what I spend anymore. My life here isn't good—it's flipping great!"
And the icing on the cake?
The Cambodian people.
Without exception, every expat we've spoken to in Cambodia has only good things to say about the people. Warm and welcoming…with a ready smile that genuinely says "we're glad you're here". (Many of them speak English, too.)
"Living in Cambodia Means I Never
Have to Worry About What Things Cost"
Paul H.'s retirement in Australia looked far from luxurious. Despite having run a reasonably successful business and owning his home, Paul was only just getting by.
A holiday in Cambodia changed everything. Paul says, "The switch flicked inside my head and I realised if I rented my house in Australia, it would cover all the costs of having a much higher standard of living over here".
When 68-year-old Paul moved to Phnom Penh, his retirement became what he always dreamed it would be—a comfortable life of luxury and financial freedom.
"Living in Cambodia means I never have to worry about what things cost as it's all so affordable. You name it and I guarantee you can get it here for a fraction of the price you'd pay in Australia.
"Can you imagine renting a nice apartment in the middle of Sydney for $500 a month? It'd never happen, but in Phnom Penh the rent for my Western-style apartment is $365 a month. Add on utilities like air conditioning and Pay TV and I still only pay around $475 a month, all up.
Paul isn't the only Australian who's cottoned on to the low cost of the good life in Cambodia.
Take pensioner Bob C. "The money from my pension would barely cover basic expenses back home…but in Phnom Penh I get to live life with a bit of luxury instead." Bob's inner city two-bedroom apartment is in one of the best Phnom Penh neighbourhoods and costs just $428 a month to rent. In his home town of Perth, Bob reckons "the cost would be 10 times higher!"
Few age pensioners in Australia find room in their budget for travel. But Bob has enough money left over each month to fund regular international travel—just last year he travelled to Bali, Kuala Lumpur, Phuket, Hong Kong and Ho Chi Minh City.
Paul and Bob are just some of the many Aussies enjoying a lifestyle that's out of reach for most retirees in Australia.
Why Downsize in Australia, When
You Could Trade Up in Cambodia?
You hear a lot about downsizing in the media…
…Move to a smaller home, scale back your non-essential spending.
It's one way to stretch your retirement funds. But not the only way…
And that's why I'm writing to you today.
My name is Jackie Flynn. I'm the Publisher of International Living Australia.
And today, I'd like to introduce you to an "outside the box" retirement solution…
…and show you how you could trade up your lifestyle in Cambodia, instead of downsizing in Australia.
In today's Cambodia you'll be amazed how far your dollars can stretch. With the cost of everything so much lower than in Australia, a couple can live very well indeed for $2,148 a month—tops. And it's not uncommon for single retirees to live comfortably on a budget of $1,500. Away from the capital of Phnom Penh, in towns like Battambang and Kampot, you'll spend even less.
Considering the full Australian age pension (without the supplements) for a single is around $1,790 a month and for a couple $2,698 a month, there's substantial change left over to spend on even more luxuries, like travel.
Or maybe you'll put money away for a rainy day—imagine doing that on the age pension in Australia…
A Place to Call Home—For as Little as $348 Rent Per Month
Although you can buy property in Cambodia, we highly recommend renting first so you can get a feel for living there. Most expats prefer to rent, anyway—even if they stay long-term. It's quick, easy and flexible.
And you'll have no trouble finding an affordable and comfortable place to call home in Cambodia. In fact, you'll be spoiled for choice.
From traditional Khmer-style houses, to French colonial townhouses and modern serviced apartments, there's something to suit all tastes and budgets. Take your pick from these recent listings…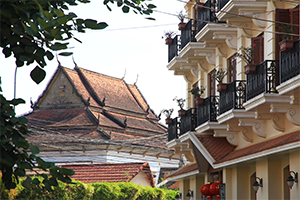 In the popular Tonle Bassac neighbourhood of Phnom Penh, conveniently close to the ultra-modern Aeon Shopping Mall, is a two-bedroom, two-bathroom apartment. It comes fully furnished and has parking for a motorcycle. Rent: $450 per month.
Need more space? A three-bedroom, three-bathroom townhouse is located in the Russian Market area of Phnom Penh. The two-storey townhouse comes fully furnished and offers a spacious 240 square metres of living space, plus parking for a motorcycle. Rent: $750 per month.
In the laidback riverside town of Kampot, there's a one-bedroom, one-bathroom bungalow right by the river and only five kilometres outside the town centre. It comes with a lovely outside terrace with excellent views of the river at sunset. Rent: $348 per month.
In Siem Reap—gateway to the ancient Angkor Wat Temple Complex—there is a two-storey, three-bedroom traditional Khmer house available. This home comes fully furnished and has a large, leafy garden with plenty of parking. Rent: $695 per month.
If you love the arts, try the colonial town of Battambang. There are more artists per capita here than anywhere else in Cambodia. It's a chilled-out kind of place and most expats choose to walk or bicycle everywhere. Here you can rent a lovely two-bedroom, three-bathroom villa, fully furnished, with its own terrace and garden. Rent: $417 per month.
Prefer to own? Foreigners can buy property in Cambodia (although most don't bother because rents are so cheap). Here are a couple of recent listings:
In the popular satellite area of Phnom Penh South, within a newly built compound with a reputation for good security, there is a two-storey house for sale. It has two bedrooms, three bathrooms and a terrace with space to park one car. Price: $111,202.
In Kampot a traditional Khmer-style timber house is currently for sale. The property is spacious, with two bedrooms, two bathrooms, parking space for a car, motorbike and bicycle and a pretty garden with stunning views of the nearby mountain range. Price: Just $83,398.
If you're thinking these prices seem ridiculous in light of current prices in Australia, both for rentals and to buy, they are. With prices this affordable, you could choose to keep your existing Australian home (as Paul H. has), rent it out and use that income to fund your amazing new Cambodian retirement lifestyle.
Live the Good Life—Every Day—Even on a Modest Budget
Matthew Stokes is retired on a modest monthly income which, he says, "wouldn't buy me bread and water to last the month in Australia. But here in Cambodia I can live very nicely indeed. Good grub, great beer and a nice place to call home. It's not a struggle for me now but it was before I came here…it wasn't pretty at all.
"This change in my financial situation has brought a real sense of fun back into my life…there's no more worrying about money all the time. When you start getting old you get anxious about ending up in the poor house but moving to Cambodia means that's not going to happen."
A modest budget stretches a long way in Cambodia. For example…
Forget soaring power bills—in Cambodia, just $130 a month covers all your utilities—electricity, water, internet and mobile phone, even Pay TV.
Dining out is an everyday activity, rather than a luxury, for many expats. No wonder, when you can eat well from as little as $1.50 for a hearty breakfast, $3 for a tasty local dish of meat, vegies and rice and between $5 and $10 for authentic Italian pizza or a juicy Australian steak.
Low import taxes on alcohol means you can buy genuine French bubbly from $25 a bottle, $10 for a decent bottle of Australian wine and as little as 65 cents gets you an icy cold beer.
Get across town by tuk-tuk or motorbike taxi for around $1.30. Spend a little more—$2 to $3—and you'll ride in a luxury SUV or Lexus.
Feel a million dollars in a tailor-made wardrobe—custom made in quality European fabrics or Cambodian silks. A shirt for $10 to $15, a pair of trousers for $20, a dress for $28, designer-copy leather shoes for around $28 and a leather bag to finish off your outfit for $10.
Pay 70% less for dental work than you would in Australia--$27.50 for a clean and polish and just $275 for root canal surgery.
For a full day at the Phnom Penh Sports Club, including access to the pool, gym, sauna and Jacuzzi (with a traditional Khmer massage thrown in) you'll spend around $14.
Pamper yourself with a manicure for $7.60 and a 90-minute massage for $10.
Recline comfortably to watch the latest Hollywood blockbuster in a 4DX cinema from $5.50 a ticket.
To give you a better idea of how well you can live in Cambodia on a modest budget, here's a sample of monthly expenses for a couple living in one of the best neighbourhoods in Phnom Penh:
| | |
| --- | --- |
| Rent (for a furnished two-bedroom apartment): | $525 |
| Mobile phone and internet (shared 4G voice and data plan): | $11.25 |
| Pay TV (standard package): | $6.50 |
| Electricity with regular air-con: | $105 |
| Water: | $6.50 |
| Groceries, wine and beer (including imported and local luxury items): | $275 |
| Entertainment (including eating out): | $250 |
| Transportation (tuks tuks or taxis): | $48 |
| Healthcare: | $23 |
| Health insurance: | $155 |
| House cleaner (four hours a week): | $40 |
| Clothes professionally washed and ironed: | $25 |
| Monthly gym membership for two people: | $82 |
| Golf for two people (18 holes twice a month at the Cambodia Golf and Country Club): | $144 |
| High-end dining once a month (free-flow Champagne Brunch at Raffles Le Royale Hotel): | $230 |
| Twice-monthly spa treatments (manicure, pedicure and massage): | $82 |
| Visa maintenance: | $65 |
| Incidentals: | $75 |
| TOTAL: | $2,148.25 |
A similar lifestyle in Australia would easily cost six times this.
Now, if golf isn't your thing…or if you don't fancy gym workouts, you'll likely spend less than this. On the other hand, you might add in more five-star meals out…more Champagne…or more travel.
And whilst healthcare in Cambodia is excellent—and inexpensive—many expats take out health insurance to cover emergencies. Everyday medical costs are low—for example, prescription medications cost about 10% of the cost in Australia. For a consultation with a specialist, you'll pay around $65 (compare this to Australia where you'd pay at least $200).
Imagine living every day without worrying about what things cost…
"Everything and I mean everything, is so affordable. I didn't know what luxury was before coming here. Now my refrigerator is full of organic fruit, French wine and cheese, Australian lamb, Belgian chocolates…and you know what? I can buy whatever I want and still spend under $75 a week."—Ryan Preston in Phnom Penh
The value for money is incredible. But it's not the only reason Australian retirees are drawn to Cambodia…and don't want to ever leave.
"What I Love Most About Cambodia is
Something Money Simply Can't Buy"
When our International Living Cambodia Correspondent, Steven King, made his home in Cambodia 13 years ago, he felt totally at home within a few short months. Of course, it helped that he slashed his previous living costs by 75%…
But, he says, "What I love most about Cambodia is something money simply can't buy… Cambodia's real appeal lies in the place and the people".
Cambodian people are—quite simply—delightful.
Whereas some cultures begrudgingly accept outsiders, Cambodians view both tourists and expats as cause for celebration. Despite what they've gone through in recent history—or perhaps because of it—they're fiercely proud of their country. And they welcome foreigners with genuine enthusiasm.
Everywhere you go, you'll be greeted by locals of all ages with big, beautiful Khmer smiles, followed by "Hello" and "How are you?". They see newcomers as potential friends and embrace the opportunity to practise their English.
Bob Coleman says "I've never felt so welcome in a foreign country". He talks about how friendly the Cambodians are…and how readily they welcome you, "You can't walk down the street without somebody saying hello or giving you a big smile".
"It's the Cambodian People Who Make the Place Shine"
Australian Matthew Stokes loves the sense of fun Cambodians have. "They are lovely…they're always smiling and joking around. Everybody's welcome and nobody is excluded from joining in the fun.
"They are as curious about foreigners as we are about them. I don't have a bad word to say about any of the folks I've met. They've treated me with kindnesses that you wouldn't believe. As great as the visa benefits, living costs and top-notch dentists are, it's the Cambodian people who make the place shine."
Old-Fashioned Respect for Seniors
Whilst genuine respect for older people is largely gone from Western society, in Cambodia it's embedded into the culture. Pat Music, a 68-year-old Australian in Battambang, explains, "Everyone calls me grandma or grandmother, even the monks. I feel very spoiled and pampered. They treat me like gold.
"It's a hidden gem that most people coming to Cambodia never see. They're missing out."
You'll Never Run Out of Things to Do…
With everything so affordable in Cambodia, there's no limit to the things you can do and see.
You can:
Explore Cambodia's towns and cities. From the leafy, Parisian-style boulevards of Phnom Penh…to the ancient wonders of Angkor Wat…the faded colonial elegance of Kampot and Battambang…and the sleepy coastal town of Kep with its fabulous fresh crab market.
Immerse yourself in art and history. Most people associate Cambodia with the vast Angkor Wat Temple Complex. What's not so well known, however, is the cutting-edge art scene in colonial Battambang. Siem Reap, too, is an arty town at the centre of Cambodia's artisan craft renaissance.
Use your Cambodian home as a base to explore the region. With Cambodia's new Retirement Visa, it's easy to stay long-term in the country…and come and go as you please. International airports in Phnom Penh, Siem Reap and Sihanoukville give you easy access to Thailand, Vietnam, China, Malaysia, Laos, Singapore and more.
Set up your dream business—it's easy to do in Cambodia. With no red tape or bureaucracy the only limit on your business…is your imagination. Teach English…open a bar…operate a B&B…run travel tours. It's a place where anything is possible.
The Best First Step to Living
the Good Life in Affordable Cambodia
I'd like to show you exactly where—and how—to take advantage of the possibilities for a new luxury retirement life in Cambodia, starting today.
If anything you've read so far in this letter stirs interest in living in Cambodia…
…whether it's the idea of retiring with all the luxuries you want, but can't afford in Australia…
…taking advantage of the ultra-low cost of living to scale back your working hours, or even retire early…
…having more money and more time to simply put the fun back into your life…
…or anywhere in between…
…I'd like to help you take that all-important first step towards making it a reality. Which is why I'd like to send you a copy of the most trustworthy "insider" intelligence on Cambodia you'll find anywhere.
It's called Escape to Cambodia: Everything You Need to Know to Retire Better, Invest Well and Enjoy the Good Life for Less.
Quite simply, for anyone who wants to give their lifestyle a luxury makeover in Cambodia—whether for a few weeks or forever—this one-of-a-kind resource can help you:
Find the best place for YOU to live in Cambodia (we'll also tell you how to get the best deal on rentals and all the ins and outs of buying property as a foreigner)
Explore all of the hidden gems across the country (not in a regular Lonely Planet way, but with insider tips for getting off the tourist trail and getting more bang for your buck)
Set up your dream business with a thorough understanding of what you need to do to make the process hassle-free
Connect with like-minded expats on the ground—we'll tell you how to meet them so that you can make friends quickly and settle in sooner
…and much, much more
Escape to Cambodia: Everything You Need to Know to Retire Better, Invest Well and Enjoy the Good Life for Less is by far the most comprehensive guide—ever put together—to this country.
The Most Comprehensive Guide to Living in Cambodia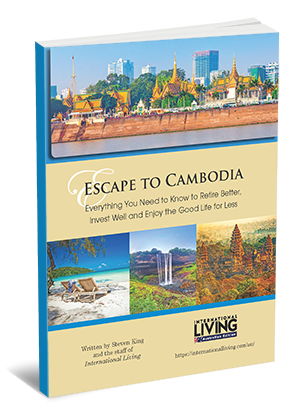 How can I say that so confidently?
Simple. You see over the last few months, we've invested thousands of dollars and time on the ground to uncover every detail on why Cambodia makes sense today—from a lifestyle point of view.
Our all-new, up-to-the-minute guide, Escape to Cambodia: Everything You Need to Know to Retire Better, Invest Well and Enjoy the Good Life for Less, is packed with first-hand information on every detail you need to live, travel, rent or buy property, in today's Cambodia.
Details that include the ins and outs of the visa rules…the best place to get your teeth fixed…how to find a lawyer you can trust…how to obtain a driver's licence…the best-value places to stay when you travel…and so much more.
Escape to Cambodia: Everything You Need to Know to Retire Better, Invest Well and Enjoy the Good Life for Less is for people like you—Australians who are searching for a better way to live, travel and invest.
If you had to figure all this out for yourself, it could take weeks…more likely months. Where would you start? Can you trust the information you read online? Quite frankly, it's a daunting task.
The good news is…our Cambodia Correspondent has done the work for you. And he shares his 13 years of hard-won, on-the-ground experience with you in Escape to Cambodia: Everything You Need to Know to Retire Better, Invest Well and Enjoy the Good Life for Less.
He's Done The Hard Yards—So You Don't Have To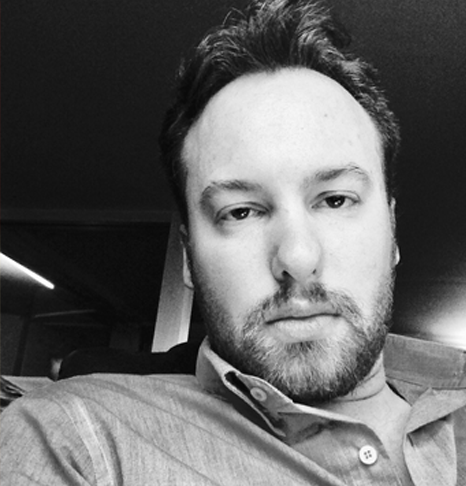 "Everything I do here, I can do in style."
—Steven King
Meet Steven King—International Living's on-the-ground Cambodia Correspondent.
For the past 13 years, Steven has called Phnom Penh home. And during that time he's travelled extensively to every corner of Cambodia. Few people know the country like he does.
When Steven arrived in Cambodia, he knew no one.
He's had to figure it all out himself…from finding the best area to live (and where not to live), getting a visa, to finding quality medical care. And, to be sure, he's made a few mistakes along the way. Mistakes you'll avoid altogether.
Inside the all-new Escape to Cambodia: Everything You Need to Know to Retire Better, Invest Well and Enjoy the Good Life for Less, Steven shares stories from expats already enjoying Cambodia, as well as insiders' intelligence on living, renting and buying property there. You'll find current examples of what's on the real estate market…the best things to see and do…and much, much more.
And you'll benefit immediately:
SAVE TIME! Whether you're a city, beach or country person, there's a perfect place in Cambodia for you. And we provide the pros and cons to help you narrow down the choices. We've done the legwork so you don't have to and it'll save you hours of painstaking research and expensive travel time. We'll help you pick the locales that best fit your lifestyle.
SAVE MONEY! We've done the scouting work for you and provide you with the names, phone numbers and email addresses of our most trusted and helpful contacts. This information is worth its weight in gold (and could save you thousands of dollars).
And Escape to Cambodia: Everything You Need to Know to Retire Better, Invest Well and Enjoy the Good Life for Less includes:
A brief, concise history of Cambodia, which puts today's political situation in context and shows you why there's great opportunity on the ground there today.
A region-by-region assessment of the spots most worth your attention in Cambodia today—so you can begin to match what you're looking for with a place on the ground. You'll know what to expect and what to look for, with guidance about everything from towns we like to specific neighbourhoods worth checking out. You'll get the straight story on what properties, rent and day-to-day life cost and how the character of each place is different from the next.
A value-minded tour of Cambodia—from Phnom Penh with its exotic mix of colonial and Khmer architecture and excellent food…to "Temple Town" or Siem Reap in the north where you can own a three-bedroom, two-bathroom villa for just $76,455…and everything in between, all around the country…
The how-to steps to renting property in Cambodia…including how to make sure your lease is legal and fair.
Full details of how to buy property in Cambodia—from an explanation of Cambodian property laws for foreigners to the different methods of buying (and the pitfalls to beware). We'll tell you about land titles and property taxes and how to find a good lawyer.
How to set up a business in Cambodia—we lay out what you need to do, from the right visa to how to find out what permits and licences you might need. We'll also give you the rundown on your Cambodian tax obligations.
A Rolodex of the best contacts, complete with email addresses and phone numbers of people who can help with everything from residence to buying your home…expat resources…and much more. Arguably, this guide is worth the price for this contacts list alone.
First-hand tales from the field—stories from people who have already done what you're thinking about doing. Their hard-won advice will save you time, money and hours (more likely weeks) of frustration…
All the Practical Know-How You Need to Live in Cambodia
What you need to know about visas and residence and how to stay long-term in the country with the easiest visa process in Southeast Asia.
The cost of living, including a sample budget, plus specifics about the costs for all kinds of things you'll need—from property to clothing, electronics, groceries, public transport, healthcare, eating out and more.
Where to go when you need quality healthcare. Be it dental or medical care, we'll tell you the best places to go, how much you can expect to pay,and what sort of health insurance you need.
How to get a Cambodian driver's licence—whether you're planning to drive a car or ride a motorcycle, the law requires you to have a Cambodian licence. (Ignore this and risk invalidating your health and/or travel insurance.)
How to bring your household goods and/or pets into Cambodia. Whilst most expats buy everything they need once they arrive, if you do want to bring some personal items with you, we'll explain how. We also explain the process for bringing your beloved pets with you.
And lots, lots more…
The Best Ways to Explore Cambodia for Yourself
Cambodia has so much to offer beyond great-value living…and in Escape to Cambodia: Everything You Need to Know to Retire Better, Invest Well and Enjoy the Good Life for Less, we dive into all of it…
Whether you're looking for beautiful beaches, golf, historic architecture, sightseeing, adventure sports, great food and wine, or great places for cycling, walking or motoring, you'll find it in Cambodia.
Public transportation is excellent and cheap and many expats find that they don't need a car for day-to-day life. (Although many enjoy the thrill of owning a motorcycle for zipping around the towns and countryside.)
Venture outside Cambodia's cities and towns to find sleepy villages where farmers plough rice paddies with water buffalo against a backdrop of jungle-clad mountains. Explore undeveloped beaches and islands.
Discover what most tourists miss—go beyond the Angkor Wat Temple complex and discover the hundreds of other Angkorian-era temples scattered across Cambodia's 25 provinces. It's a paradise for lovers of the ancient world.
In Escape to Cambodia: Everything You Need to Know to Retire Better, Invest Well and Enjoy the Good Life for Less, we share our editors' insider travel tips, including secrets like…
How to save money on your flights to Cambodia—and once you're on the ground, how to make sure you pay local prices (not tourist prices) for taxis, tuk-tuks and mototaxis (or motodops). We'll also tell you how to book a luxury taxi via smartphone apps (that's definitely something most tourists don't know).
How to avoid embarrassing faux pas by using the correct Cambodian etiquette—whether in social situations, business situations or when visiting temples. (You'll be treated with more respect when you do this.)
Make the most of Cambodia's outstanding golf courses—find out where to play, what to wear (and not wear)…and should you rent clubs or bring your own?
How to plan a scouting trip itinerary: We give you four detailed itineraries, from one week to a full month. We give you suggestions for how to get around, where to stay, where to eat (even what to order), what you can expect to pay, things to do and places to go.
Plus lots, lots more…like where to see the rare Irrawaddy dolphin in an off-the-beaten track destination…how to bargain the right way at local markets…and the list goes on. We guide you as you plan your trip.
Everything You Need to Make an Informed Decision
We've gone through Escape to Cambodia: Everything You Need to Know to Retire Better, Invest Well and Enjoy the Good Life for Less page by page and sentence by sentence to ensure all the information and recommendations…all the resources and contact details, including websites, email addresses and telephone numbers…all the maps, statistics, dollar figures and prices quoted…are completely up-to-date.
We've left no stone unturned.
There's no debate: Escape to Cambodia: Everything You Need to Know to Retire Better, Invest Well and Enjoy the Good Life for Less is the best guide available to a luxurious retirement in ultra-affordable Cambodia.
We want to give you everything you need to make an informed decision about whether Cambodia makes sense for you. And that's why we've gone the extra mile and created two additional reports that drill down deeper…
TWO Special Bonus Reports Packed with Insider Intelligence When You Order Escape to Cambodia Today
When you order Escape to Cambodia: Everything You Need to Know to Retire Better, Invest Well and Enjoy the Good Life for Less today you'll also get…
Special Bonus Report #1:
"How to Find the Best-Value Real
Estate Rentals in Today's Cambodia"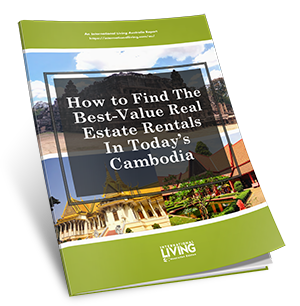 One of the best things about living in Cambodia is the remarkably low cost of quality property rentals.
Even in the most popular neighbourhoods of Phnom Penh and Siem Reap, you can still find great deals, if you know where to look.
In the Special Bonus Report, How to Find the Best-Value Real Estate Rentals in Today's Cambodia, we'll share tips on:
How to locate your perfect home—either through a real estate agent or direct with the property owner.
How to navigate the property rental process—it's pretty straightforward in Cambodia but there are some things you need to know to ensure you get a good deal.
We also give you a rundown of what's available to rent in all expat locations across Cambodia, including samples of current listings. Properties like:
A one-bedroom furnished apartment in the popular Riverside area of Phnom Penh—for just $344 a month.
A brand-new two-bedroom villa near the Old Market in Siem Reap—$484 a month.
A three-bedroom, two-storey house centrally located in Kampot—$553 a month.
And more.
Special Bonus Report #2:

"5 Ways to Fund Your Life in Cambodia (Including 2 Income Streams You Could Put in Place Immediately)"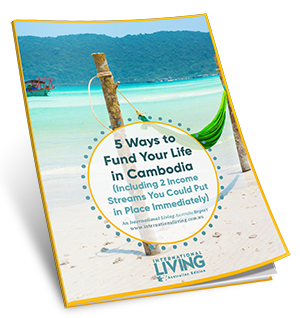 If you've ever dreamed of running your own business, you'll love this Special Bonus Report, Five Ways to Fund Your Life in Cambodia (Including 2 Income Streams You Could Put in Place Immediately).
Unlike Australia, Cambodia makes it very easy for anyone to start their own business. There's minimal bureaucracy and red tape. And many expats take advantage of this either to earn a full-time income or earn some extra money on the side.
In this report, discover:
Which type of visa you'll need to legally work in Cambodia
How to apply for a work permit (and possibly avoid having to get a business licence)
Five ways to earn an income—from operating a bricks-and-mortar business, to freelancing, to teaching English
Real-life stories of expats successfully earning income in Cambodia—find out how they got started, how much it cost, how much start-up capital they needed, their advice to other expats wanting to do the same.
The only limit on funding your new life in Cambodia…is your imagination.
Here's Everything You'll Get When You Order
Escape to Cambodia: Everything You Need to Know to Retire Better, Invest Well and Enjoy the Good Life for Less
Order Escape to Cambodia: Everything You Need to Know to Retire Better, Invest Well and Enjoy the Good Life for Less now and you'll gain access to everything included in this information-packed offer as soon as your order is processed.
And once you've got it in your hands, you can start planning your Cambodia adventure…confident you'll know exactly where to go…what to do…who to contact and more… You'll save money, time and unnecessary hassles.
You'll get:
Escape to Cambodia: Everything You Need to Know to Retire Better, Invest Well and Enjoy the Good Life for Less
Special Bonus Report #1: How to Find the Best Value Real Estate Rentals in Today's Cambodia
Special Bonus Report #2: 5 Ways to Fund Your Life in Cambodia (Including 2 Income Streams You Could Put in Place Immediately)
You won't find this kind of information anywhere else…at any price.
We spent many months—and thousands of dollars—putting it together. It would be easy to justify a price tag of $300 or $400—and, frankly, it would be worth every cent.
If you had to put all this information together yourself…you'd spend every bit of that and more, in dollars and in time.
But we're not asking for that.
You see, at International Living, it's our mission to bring the best opportunities around the world to our readers. Opportunities to save money, make money and live the life of their dreams.
That's why we're offering you a very special offer on this one-of-a-kind resource.
If you order Escape to Cambodia: Everything You Need to Know to Retire Better, Invest Well and Enjoy the Good Life for Less today and take advantage of this special offer right now, you'll pay a one-time-only payment of just $99.
It would cost you at least $600 for a return flight from Australia to Cambodia if you were to gather all this intelligence yourself. On top of that, you'd have the cost of accommodation, transport, meals and visas.
Can you see why this is such a serious bargain?
For just $99, you can get your hands on the most complete, the most comprehensive and the most cutting-edge resource on how to live WELL and AFFORDABLY in Cambodia today.
And don't forget, not only will you get the Cambodia manual, Escape to Cambodia: Everything You Need to Know to Retire Better, Invest Well and Enjoy the Good Life for Less, you'll also get your TWO special bonus reports:
How to Find the Best Value Real Estate Rentals in Today's Cambodia
5 Ways to Fund Your Life in Cambodia (Including 2 Income Streams You Could Put in Place Immediately)
Request your copy now and, because it's delivered electronically, you'll have access to it within a few minutes…without leaving your armchair. Of course, as with all our International Living Australia products, your purchase is guaranteed…
Our Guarantee to You
I'm so confident you'll be impressed by all the useful insider information in Escape to Cambodia: Everything You Need to Know to Retire Better, Invest Well and Enjoy the Good Life for Less—and by all Cambodia has to offer—that I'll give you a 30-day, no-hassle, money-back guarantee.
If for any reason you're not completely satisfied with the depth and breadth of information and guidance you find in Escape to Cambodia: Everything You Need to Know to Retire Better, Invest Well and Enjoy the Good Life for Less, simply let us know within 30 days and we'll refund your purchase—no fuss, no questions asked.
Take a Look at Cambodia Now—And Discover How
You Can Live The Good Life at Low, Low Cost
Cambodia is at a sweet spot and word is getting out. It's a great time to go.
Today, Cambodia's economy is the seventh fastest growing in the world. Some say it's experiencing a second "Golden Era." But for now, it's still "old Asia." The rest of the world haven't cottoned on…yet.
But if you like the idea of indulging in luxuries every day of the week—like sunset cocktails for around $3 each, $30 for a seafood dinner for two, $8 to lounge by a five-star resort pool for the day…
…If you're seeking a less stressed, financially-free life…with more adventure…and more fun…
You may well find what you're looking for in Cambodia.
I know of no better way to get started than with Escape to Cambodia: Everything You Need to Know to Retire Better, Invest Well and Enjoy the Good Life for Less.
The value you'll find on the ground today is incredible—probably the best values you'll see in your lifetime…
The lifestyle is enviable…and in Escape to Cambodia: Everything You Need to Know to Retire Better, Invest Well and Enjoy the Good Life for Less and your TWO Bonus Reports, we'll show you how—step-by-step—you can make it your own.
Sincerely,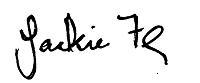 Jackie Flynn,
Publisher, International Living Australia
P.S. If you've ever dreamed of a life where you don't have to think twice before spending every dollar, where a couple can live in luxury for $2,148 or less, I urge you to order Escape to Cambodia: Everything You Need to Know to Retire Better, Invest Well and Enjoy the Good Life for Less today. International Living Correspondent, Steven King says "Moving to Cambodia was the smartest decision I ever made". It might well be your smartest decision, too.
P.P.S. And remember, when you order Escape to Cambodia: Everything You Need to Know to Retire Better, Invest Well and Enjoy the Good Life for Less today, you'll also receive your TWO Special Digital Bonus Reports: How to Find the Best Value Real Estate Rentals in Today's Cambodia and 5 Ways to Fund Your Life in Cambodia (Including 2 Income Streams You Could Put in Place Immediately).
All of this can be yours within minutes for a one-time-only payment of $99.
But you must order today.